By Katie Langmore
The 2021 Census revealed that nearly three million Australians did voluntary work for an organisation last year, yet there are many of us who plan to help out but never get around to lining something up.
For those who are ready to take the plunge and carve out time for some pro bono work, here are five tips to help you find the perfect role.
Check out who needs you
One of the easiest ways to match your capacity with the needs of an organisation is through a volunteer search site. A useful first stop is Go Volunteer, run by Volunteering Australia.
On this user-friendly website, you can pop in keywords, an area of interest, ideal location, a day of the week you might be free and whether you're looking for a one off or something for more or less than six months. Put in your criteria and then select from a list of roles, events and opportunities.
Other handy websites are Seek Volunteer – which simply asks what you're interested in and where you'd like to do it – and Ethical Jobs, for which you list "volunteer" under work type.
One of the strengths of the finance sector is that you can take your skills anywhere.
As Colombian Luisa Mariela Diaz-Zeladon CPA once told INTHEBLACK of her voluntary accounting work at a Toy Library when she first arrived in Australia, "luckily, numbers are universal".
There are a number of organisations that help Australians find pro bono work overseas. Australian Volunteers International has dozens of assignments for six months to two years, which can be accessed through their website or email alerts.
Another option is Accounting for International Development (AfID), a UK-based social enterprise that helps accounting volunteers take their skills abroad for two weeks to a year.
Giving Back interviewee Khaled Elhajj ASA applied for an AfID assignment in 2019. After providing two references and being accepted into the program, Elhajj did a workshop in London and was asked where he would like to volunteer.
"When I read about [Disability Development Services Program] in Cambodia, I decided to go there," Elhajj told INTHEBLACK.
Once in Cambodia, Elhajj was deeply impressed by the organisation's mission, and so worked long days for the two weeks of his assignment.
"I taught them how to do everything according to international accounting standards," he says.
"As they are a charity it's important they report correctly, so I gave them new formats for reporting to donors. We looked at monthly reporting, and how to benefit from funds when they have excess. I didn't waste any time, because I knew they needed my help."
Become a mentor
Mentoring is a great way to give back to your community. Sharing your knowledge, experience and connections with someone will enhance and benefit their career and, ideally, help them to help others.
To mentor early-career accountants, sign up for the 2023 CPA Australia Mentor Program or support those balancing the books of small, not-for-profit organisations through the Mentor the Treasurer program, set up by CPA Australia and Pro Bono Australia.
It is also worth checking out business mentorship organisations, such as the not-for-profit Sourdough Business Pathways.
Jennene Buckley FCPA, former CEO of Feros Care, initially sought help from the mentorship program, and later went back as a mentor herself.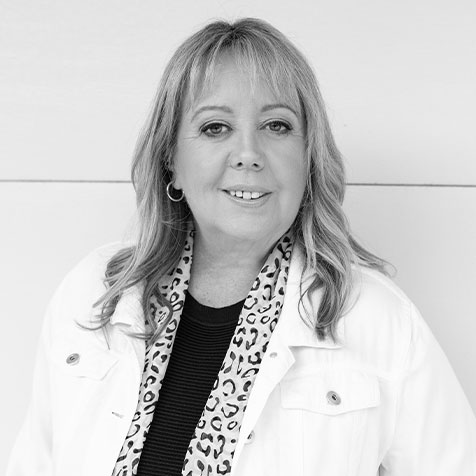 "I'm supporting two businesswomen who have a growing Allied Health service, helping them with goal setting, business planning and general advice," she told INTHEBLACK.
Alternatively, mentoring doesn't have to involve your work skills and experience. Sometimes sharing compassion and wisdom is all that's needed.
Try mentoring high school students through Raise or support women charged with a criminal offence through the early intervention program Women and Mentoring.
Join a board
Joining a board is an excellent way to use your skills to support an organisation. It also looks great on your resume, and may only require a couple of hours of your time every few months.
While becoming a director can seem like a role reserved for executive-level volunteers, CPAs young and old who have spoken with INTHEBLACK often note how welcomed their skills are on a board.
Young breast cancer survivor Anna Ronald CPA approached So Brave – an Australian charity supporting young women with breast cancer – after recovering from her illness and was invited to join the board.
"So Brave already had pro bono bookkeeping support in place; however, the board was lacking a director with an accounting background, so I was invited to join as treasurer," Ronald told INTHEBLACK in 2020.
Job search engines will often include board positions. In Seek, for example, simply type board member into job type.
Follow your heart
There is a particular passion that a person brings to voluntary work when the cause is close to their heart, and it is probably the most fulfilling type of pro bono work you could do.
For some people, it's connecting with a service that has supported them, a family member or a friend in the past, or for others it may be following their passion with an animal charity or an arts organisation.
For Paul Coonan CPA, it was about connecting with his Aboriginal heritage.
When Coonan found out as an adult that his great grandfather was Aboriginal, he was excited but had no idea how to connect with the local community.
He did some online research and found a nearby Aboriginal support group, Manly Warringah Pittwater.
"As soon as they heard I was a CPA they made me treasurer," he told INTHEBLACK.
Coonan said volunteering for the organisation – the oldest Aboriginal support group in Australia – has been a very positive experience.
"To see all the misjustice going on and then feel a part of reconciliation through education and connecting white and Indigenous communities feels really good."
The easiest way to volunteer for an organisation working in an area close to your heart is to simply phone them, drop in or check out their website. Chances are they'd love your support.