Nepal seemed like a world away from northern New South Wales, and that was part of its appeal for Melva Macaulay ASA.
A love of travel and a desire to broaden her accounting experience saw Macaulay step outside her comfort zone for two weeks over Christmas in 2018 and volunteer for SMART, a non-government organisation (NGO) that aims to improve the social impact of government, charity and social enterprise initiatives in countries such as Nepal.
Nepal is a predominantly cash-based society, but SMART needed a transparent financial system to secure and satisfy international grant requirements.
Macaulay touched down in Kathmandu in December and got straight to work, setting up the NGO with an Excel cashbook system adapted for its specific needs and training the local staff on how to use it. In two weeks they'd uploaded six months' worth of data.
"It was very challenging," admits Macaulay. "In developing countries there are obvious issues of infrastructure, running water, the electricity sometimes goes off and the computers they use are not quite the same as we use.
"Plus, they didn't have central heating and it was in the middle of winter. There was also a language barrier with a lot of the documentation written in Nepali language, but there were a lot of people there who really wanted to make it work."
Accounting for change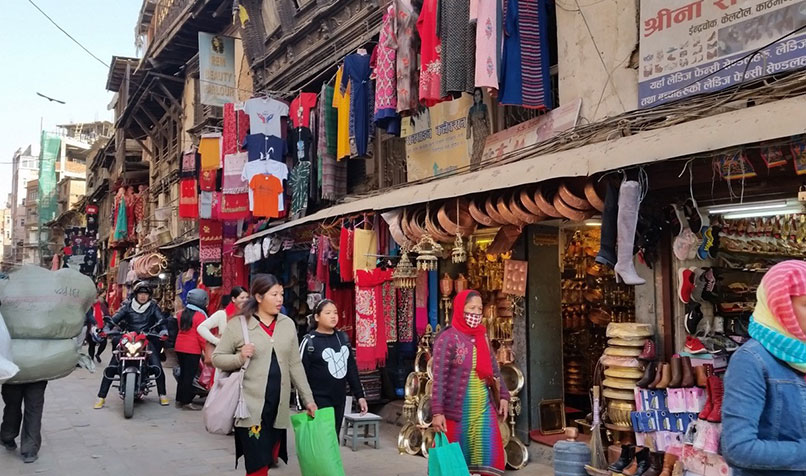 Macaulay discovered SMART through Accounting for International Development (AfID), a UK-based social enterprise launched a decade ago by Neil Jennings.
Jennings had been working as an operations manager for accountancy recruitment agency Robert Half International in the 1990s when he took a career break to volunteer in Africa. Working in a small NGO set up by orphans and refugees of the 1994 Rwanda genocide to give vulnerable children access to education, Jennings could see that despite the amazing things these old school friends were doing, the survival of their activities hung desperately in the balance due to faltering donor relationships and a lack of financial management knowledge.
He spent six months gathering financial information, then returned to the UK and recruited an accountant to replace him in Rwanda. Although he didn't know it at the time, this would later prove to be the origin of AfID, which today is helping to alleviate poverty and inequality. AfID has placed more than 1400 accountants and provided more than 250,000 hours of one-to-one support to more than 500 charities across 50 countries.
Those accountants have taken assignments from two weeks to a year, sometimes longer, assisting international charities and grassroots NGOs in developing countries. This may include working with a street child centre, hospital or school, or on a conservation project or women's empowerment program or in a micro-financial institution.
"I'm enormously proud of what we've achieved, but I'm just as proud of the people who helped us get to where we are as an organisation because the model we have relies on the volunteers themselves," says Jennings. "Without them it doesn't work."
Building capabilities in accounting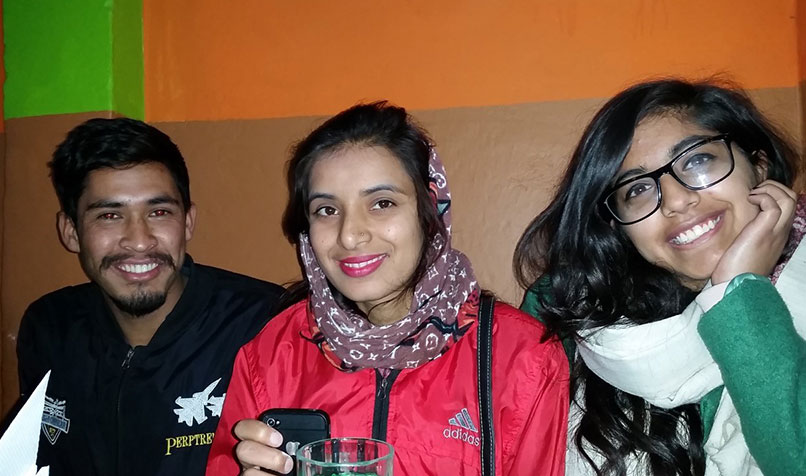 Gregory Wiese FCPA enjoyed his first volunteering experience so much that he recently took on a second assignment. The Adelaide-based consultant was looking to work in a new environment and saw volunteering as an opportunity to gain more insight into a local community than he would get going in as a tourist.
Wiese discovered AfID during an internet search and wasn't sure of its authenticity. However, CPA Australia's link with the social enterprise provided reassurance, and Wiese speaks highly of its commitment and level of service.
"It's the sort of organisation CPA Australia ought to be very proud to be associated with," he says.
Wiese's first volunteer trip through AfID was to Laos in 2018, supporting a small non-profit known as GAPE (Global Association for People and the Environment), which aims to develop economies in remote villages through a range of initiatives including supporting village elders to set up small businesses.
He spent three weeks helping staff gain a better understanding of an accounting package, directing them to reports they were unaware of and reassuring them their reporting systems were appropriate.
Wiese says the people he worked with were smart and capable, but were working with an accounting package written in a non-native language. They also wanted to talk to someone with experience outside of the country to help sharpen their skills.
The cultural aspects – five flights to get to the city of Pakse, dining with the locals, finding a regular café to have what he describes as "the best coffee in the world" and an afternoon beer, and staying in accommodation without his usual home comforts – were among the highlights of his experience.
"The Laos people are lovely, quietly spoken, reserved and gentle, and I did feel like a bull in a china shop," recalls Wiese. "I felt loud, and I felt big."
In March this year, Wiese took a second assignment to Cambodia to work with Krousar Yoeung, an NGO committed to developing early childhood education opportunities in remote areas. His task was to build capacity of the organisation by enhancing their capabilities with their accounting software.
Wiese says his experience has given him access to places and people he wouldn't otherwise have had.
"My eyes have been opened to the fact that, in countries like these, NGOs are a significant part of the economy," he says.
New perspectives for accounting volunteers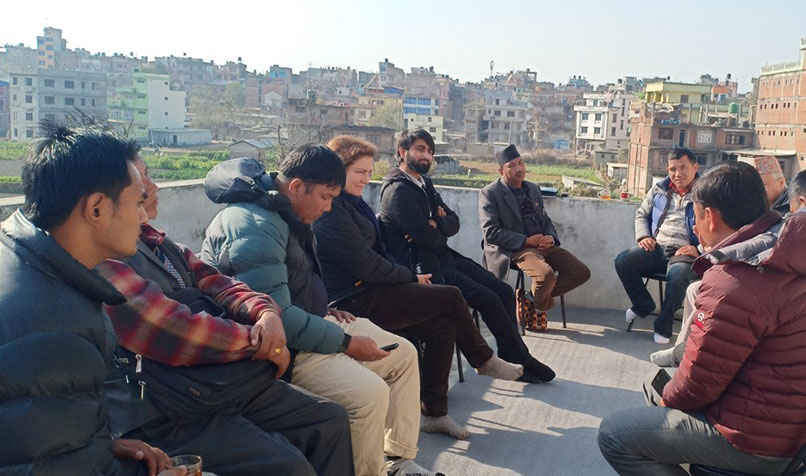 Jennings says it's not uncommon for volunteers to return for three, four or even five different projects. AfID has one volunteer who has been on nine assignments during the social enterprise's 10-year history.
He says the need for this kind of service was always obvious, the task was to manage people's expectations effectively.
"One of the challenges for many people is that they won't finish," says Jennings.
"It can be frustrating for them because I think accountants are very used to finishing a piece of work – they are given a brief and a deadline and it all adds up to zero in the end, but our aim was always to set something up that would be ongoing, like some form of relay race where the baton would be passed from one volunteer to another."
This structure enables AfID to reassess the needs of the organisation by someone qualified who has been there recently. The perfect scenario is when it no longer needs AfID's services.
AfID's current aim is to expand its network of volunteers in order to provide support for those organisations it has been unable to assist – of which there are many.
"The concept of volunteering with your own experience, skills and training seems to be a surprise to a lot of people," says Jennings.
"They have this perception that volunteering is painting fences and digging ditches, or something you've never done before, which isn't necessarily the best use of their time.
"We need to break into new networks and get the message out there to accountants, auditors and finance professionals so we can show people what's possible. We've been blessed with some fantastic people in 10 years, and it has been a good experience to meet these people and see what has happened in their lives after they have volunteered."
For Macaulay, the experience of volunteering in Nepal is one she would happily repeat.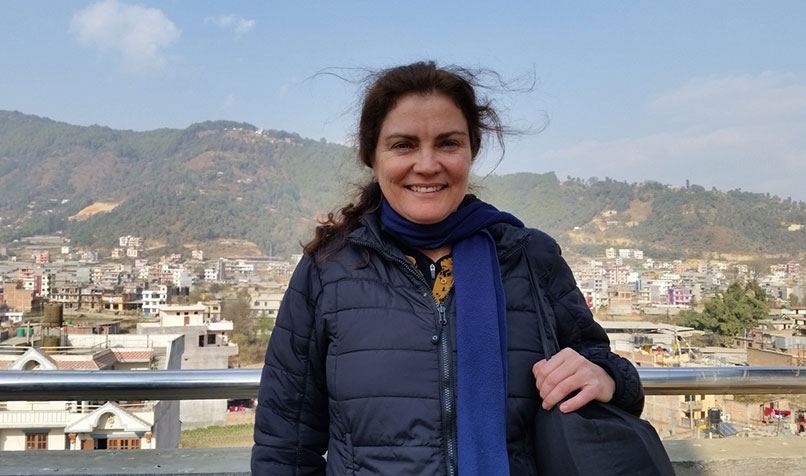 Despite working full-time, she managed to squeeze in as much sightseeing as possible from her Kathmandu base – and w as able to experience things the regular tourist would not, such as spending Christmas Day sharing a traditional meal of chicken and vegetable curries and family grown organic rice.
"Volunteering enables you to get a different point of view from normal travelling and to mix with people you wouldn't normally meet," she says.
"I'm using my accounting knowledge and skills in a different way to what I would here, so volunteering broadens my experience and makes me see things from a different perspective."
FURTHER RESOURCES
CPA Australia supports Accounting for International Development (AfID) and its work and opportunities available to members worldwide.
CPA Australia members are entitled to complimentary professional indemnity (PI) cover when performing voluntary or pro bono accounting services in the community. Find out more.