Fiji, 2010: The woman weighed 26kg and was near death. An oesophageal injury, easily treatable in Australia with a 10-minute procedure, had left her unable to swallow food or drink. A major operation was her only hope, but it also carried a risk of death.
In a stroke of good luck an Australian medic, in Fiji to train local doctors in gastroenterology, was on hand. Using donated endoscopy equipment, the doctor performed the procedure and saved the woman's life.
He was a volunteer from the Australian & New Zealand Gastroenterology International Training Association (ANZGITA), a group of more than 100 Australian and New Zealand medical professionals that delivers gastroenterology training programs to doctors and nurses in the Asia-Pacific region.
Australia's gastroenterology services are well resourced, says Alan Studley FCPA, treasurer of ANZGITA, but in countries like Fiji it's not uncommon for people to die from diseases of the gastrointestinal tract.
"You'd be horrified at the lack of access [to health care] that exists in places like Fiji and Myanmar," says Studley.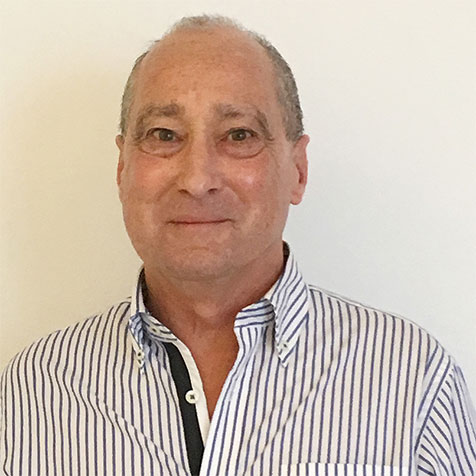 Prompted by this shortfall in health care, gastroenterologist Professor Finlay Macrae AO established a program in Fiji in 2008 to provide local clinicians with specialist gastroenterology and endoscopy training.
Today, ANZGITA operates in Fiji, Myanmar, the Solomon Islands and Timor-Leste, some of the poorest countries in the region.
Studley, a retired executive with decades of board experience with organisations such as Access Health and Community, Victoria and the Royal Victorian Institute for the Blind, now part of Vision Australia, joined the organisation in 2014.
His first job was to develop operational procedures and terms of reference for the board and its subcommittees. "We had a constitution but a constitution doesn't tell you how to govern. It just gives you the rules under which you govern," Studley explains.
He saw his involvement with ANZGITA as an opportunity to "put to work the management and corporate governance skills that I've developed over 35 years of working and serving on boards."
As treasurer, he also created the necessary processes to send funds, goods and services to the locations that were part of the program. "It was really creating the framework that allowed the business to operate, but doing it from scratch," he explains.
ANZGITA is a teaching program, not a service delivery program, and its founders hope such training will stop the brain drain of talented local doctors who leave their home countries to train overseas. "The intention is to leave the skills within the country," says Studley.
In Myanmar, a country of more than 52 million people and few gastroenterologists, ANZGITA helped establish a National Endoscopy Training Centre at Yangon General Hospital, which has since delivered endoscopy training to more than 100 doctors and nurses from 13 hospitals throughout the country.
It's rewarding, Studley says, to ensure a start-up structure is robust and able to do the work it needs to safely, without risk and in an appropriate manner.
"Without these start-up programs, this type of care and training wouldn't occur."
Australian & New Zealand Gastroenterology International Training Association
The Australian & New Zealand Gastroenterology International Training Association (ANZGITA) aims to improve gastroenterology training in developing countries in the Asia-Pacific. It was established in 2014, and continues the work of the Gastroenterology Fiji Training Team set up by Professor Finlay Macrae AO in 2008.
ANZGITA provides support to hospitals and runs training programs in Fiji, Myanmar, the Solomon Islands and Timor-Leste, with plans to expand to Nepal and Madagascar.
Its training staff are volunteer doctors and nurses from Australia and New Zealand.