If the pages of this magazine have broadened the world of accounting for you – as we hope they might – you're not alone. Seven years ago, Corrinne Kong CPA read an INTHEBLACK article that changed the course of her professional life.
"There was a feature about a guy who had volunteered for MSF [Médecins Sans Frontières], and it really sparked my interest," recalls Kong.
"I've known about MSF for a long time. I think their work is quite meaningful, and I've donated to them at times. When I saw that you can use your accountancy skills to volunteer, I was interested."
By 2014, Kong had applied and been accepted into the volunteer program. She quit her job and travelled to Pakistan, where MSF had several hospitals to support internally displaced people, including Afghan refugees.
At the end of her first year, Kong was offered a paid position, and over the next four years went on three further assignments, with breaks in between.
"I needed to decompress between assignments – they encourage you to take a two to three-month break before you jump into another one."
Listening to Kong describe the assignments, the need to take time out between postings becomes evident.
A month before she was due to fly to South Sudan for her second assignment, the civil war reached the capital where she would be based. She was given the choice of cancelling her trip, but she decided to take the position.
"The first night I was there, we were all sent to the compound bunker. It was a false alarm, but it was really scary," she explains.
"Most of the time you don't feel too unsafe, as there are very strict protocols and curfews, and movement is heavily restricted, but being in a country where everyone is so on edge impacts you."
Kong stayed for four months in South Sudan, and took a long break afterwards. Her next assignments took her to Nigeria and Malaysia, where she was involved in establishing a new program aimed at providing support to Rohingya refugees from Myanmar.
Kong says witnessing the work her colleagues undertake in the hospitals and clinics is confronting, but it is balanced with the smiles of appreciation from those they support.
"Witnessing the resilience of the people is also incredibly inspiring and humbling," she says. "As finance coordinator, I always managed a team, and I remember one day in South Sudan a local man in my team was really quiet.
"When I asked him what was wrong, he explained that men from the army had robbed him the night before, and had taken everything. He had begged them to leave his shoes, so he could keep working. I couldn't believe he'd come in, but he said he was grateful to have a job and wanted to do the work."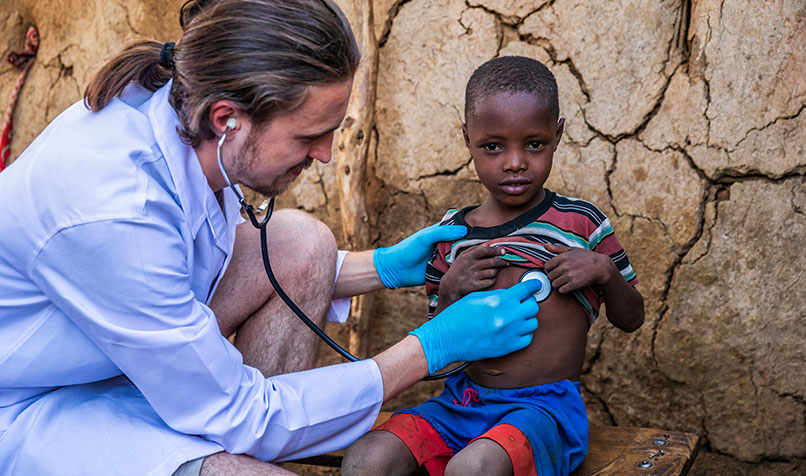 Kong reveals there are strict protocols when balancing the books in an organisation that relies on donations, as there is so much accountability. However, she says she loves the challenges and structure of accounting.
"I'm from a family of accountants," she laughs. "At first it probably wasn't my first choice, but now I love it."
After five years, Kong has decided to take a break from such high-intensity work.
"Eventually, I would like to look into working with a local NGO [non-governmental organisation] – perhaps on women's rights, the environment or refugees. For now, I would also be open to going back into the private sector – to gain more skills and top up my bank account for a while."
About Médecins Sans Frontières
Médecins Sans Frontières (Doctors Without Borders) is an international medical humanitarian organisation that delivers emergency aid to people affected by war, epidemics, healthcare exclusion and natural or man-made disasters. In addition to medical personnel, it requires volunteer engineers, human resource managers, financial administrators and other support staff.