At a glance
Pre-pandemic, the airline sector supported US$3.5 trillion (A$4.8 trillion) in global economic activity but, in 2021, the sector is estimated to have sustained losses of more than US$108 billion (A$149 billion).
Although the short-term outlook presents a relative improvement in terms of border closures and lockdowns, industry experts predict a series of cyclical ups and downs in the long term.
Navigating these cycles will require a rethinking of goals, strategies and business models until business activity returns to pre-pandemic levels.
When Qantas CEO Alan Joyce announced the airline's A$1.7 billion loss for the 2021 financial year, he described trading conditions as "diabolical".
As of September this year, Australia's international border had been shut for 18 months and local carriers had endured more than 330 days of domestic travel restrictions.
"By the end of this calendar year, it's likely COVID-19 will cost us more than A$20 billion in revenue," Joyce lamented.
The Qantas chief 's sentiment is matched by civil aviation leaders across the globe as the industry continues its struggle against the headwinds of the global pandemic.
The sector supports US$3.5 trillion (A$4.8 trillion) in global economic activity and, while signs of life are emerging across pockets of the industry, the disruptions of COVID-19 remain challenging to navigate.
The International Air Transport Association (IATA) predicts net airline industry losses of US$47.7 billion (A$66 billion) in 2021.
This is on top of the estimated net loss of US$126.4 billion (A$175 billion) in 2020.
Airlines in the Asia-Pacific have experienced the deepest decline of any region, with full-year traffic plunging by 80.3 per cent in 2020 compared to the previous year.
Virgin Australia was an early casualty.
Placed into voluntary administration in April 2020 with debts of A$6.8 billion, the carrier was bought by US private equity firm Bain Capital after creditors agreed to a A$3.5 billion deal.
Global airports are also feeling the strain. Airports Council International estimates they will suffer the loss of more than US$108 billion (A$149 billion) in revenues by the end of 2021.
With the collapse in global air travel demand driven largely by public policy, the timeframe for recovery remains uncertain.
What will it take for the clouds to lift on the global airline industry?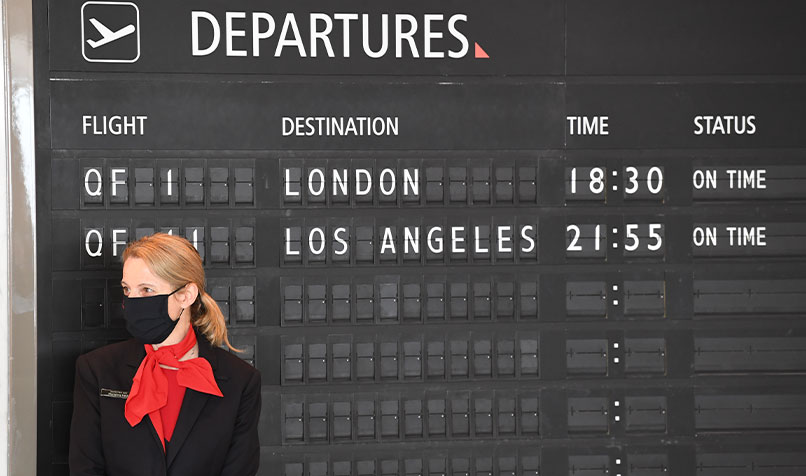 The civil aviation industry has proven resilient to shocks in the past.
The terrorist attacks in New York in 2001, for instance, caused an immediate decrease in air traffic demand due to security fears, but the impact was relatively short term.
World Bank data shows 1.63 billion passengers travelled worldwide in 2002 – a small decline from 1.66 the previous year.
While the outbreak of the SARS virus in 2003 caused Asia-Pacific airlines to lose US$6 billion (A$8.3 billion) in revenue for the year, according to figures from IATA, monthly international passenger traffic returned to its pre-crisis level within nine months.
Airlines' current operating conditions are largely determined by the availability of their domestic markets and the progress in vaccinations among the countries in their networks.
Asia-Pacific carriers, for instance, derive 45 per cent of their RPKs (revenue passenger kilometres) from domestic markets, while European carriers are highly dependent on international passenger revenues, with domestic markets representing just 11 per cent of RPKs.
"The short-term outlook is that, until there is greater certainty around lockdowns and border closures, the industry will continue to experience cyclical ups and downs," says Dr Tony Webber, academic at the University of New South Wales and CEO of Airline Intelligence and Research.
"The long-term result? I don't really see any material impact," adds Webber.
"The industry has responded to significant shocks in the past. We just need to reach that milestone of herd immunity."
Such long-term optimism is shared by Neil Hansford, chair of airline consultancy Strategic Aviation Solutions.
"For the international passenger market in Australia, I expect we'll see green bubbles opening in the Pacific early next year," he says.
"Domestically, if we can get over the lockdown hurdles, I expect we'll get back to the levels we were at before the Delta strain, when there were more routes being flown.
"There will be a challenge for regional carriers like Rex, however, because much of its fleet is 30-35 years old, and that's going to be a significant burden."
Adele Labine-Romain, Australian tourism sector leader at Deloitte and a partner within Deloitte Access Economics' economic and policy advisory practice, says that, while a return to pre-COVID-19 levels within the next 24 months appears unlikely, positive signs are emerging.
"The American domestic aviation market is growing strongly," she says. "European carriers are waking up as people begin moving around.
"In Australia, we saw domestic carriers go from 20 per cent of pre-COVID-19 capacity to 90 per cent, and then back down again to 30 per cent or 40 per cent with the wave of restrictions in places like New South Wales and Victoria from July this year.
"Those are significant shocks for a fairly concentrated sector to be able to absorb," adds Labine-Romain.
"However, from the reaction we're seeing in other markets, demand has the potential to come back."
Government financial relief measures and capital markets have filled the hole in airline balance sheets to date.
As of June 2021, pandemic-related government support funding had reached US$170 billion (A$235 billion).
In early 2020, for instance, the Hong Kong Government announced it would spend almost US$4 billion (A$5.5 billion) to bail out the city's flagship airline, Cathay Pacific.
In April this year, Air New Zealand secured an increase in its government loan from NZ$900 million (A$870 million) to NZ$1.5 billion (A$1.4 billion).
Meanwhile, Qantas has received A$1.1 billion in government assistance, and Franco-Dutch airline group Air France-KLM has collected more than €9 billion (A$14 billion) in government aid to remain solvent.
While such government measures have been successful in preventing wide-scale bankruptcies of global airlines, Volodymyr Bilotkach, associate professor with Singapore Institute of Technology and external instructor with IATA Training, says they can't last forever.
"A potential problem is that governments will expect some of this money back," says Bilotkach, whose research covers various issues in economics of the aviation sector.
"This will create more issues for airlines further down the road."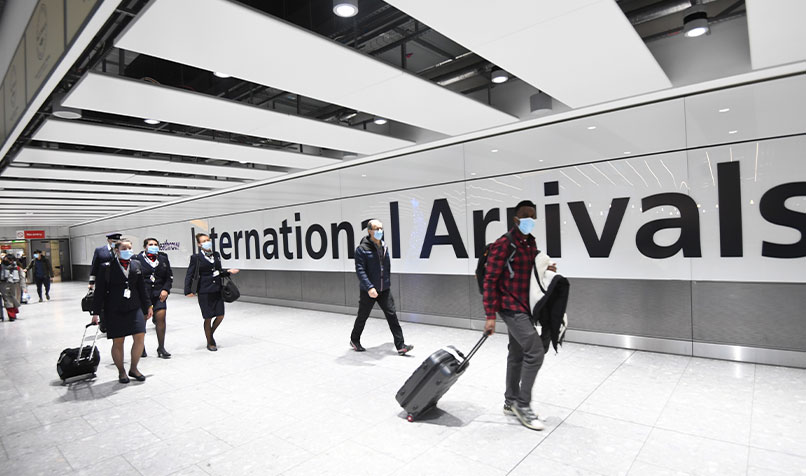 With airlines having limited revenues to pay off costs and increasing debts, could consolidation present a solution?
Korean Air, for instance, recently finalised a merger plan with rival Asiana Airlines.
The US airline market has seen nine mergers and acquisitions in the two decades since the 2001 terrorist attacks.
"Persistent earnings weakness for two years is devastating to every airline," says Webber.
"You have to expect that there will be a subset of devastated airlines that just won't survive. Some airlines may take advantage of this, and we may see some consolidation."
However, Bilotkach sees wide-scale consolidation as unlikely.
"There may be some low-cost airlines buying each other, or the bigger guys buying small carriers, but merger across borders is quite difficult," he says.
"Also, given the wave of mergers in the US airline market earlier this century, I can't imagine further mergers that wouldn't be challenged by the regulators. The same may be the case in Europe."
With COVID-19 grounding the industry's lucrative business travel market, leisure travel is expected to be a greater focus on the pathway to recovery.
"Leisure travel has always been part of the airline business, but cultivating the loyalty of business travellers has been particularly important, because they are the more profitable segment," says Labine-Romain.
"Leisure travel is also the segment that will have the most pent-up demand, so we can expect a short to medium-term shift to incentivising the leisure travel."
Labine-Romain says the pandemic has presented opportunities for the aviation industry to reconsider its product mix, as well as how it engages with customers and partners.
"I do think airlines are reconsidering their revenue and customer mix," she says.
"They are seeing where they can play a bigger role in the rest of the travel planning ecosystem.
"Perhaps they'll no longer be satisfied with just being the carrier. They may want to be the holiday facilitator.
"They may want to be the company that inspires the dreaming, and that puts them in an advantageous position with the partners they work with in the travel industry.
"Qantas and Virgin, for instance, know where people want to go, because they can see our search history, so they know where to point their planes.
I think airlines will be coming out of the pandemic much more focused, much more data driven, but also tapping into consumer preference changes that have been occurring around sustainability and fewer short-haul trips."
Building a sustainable future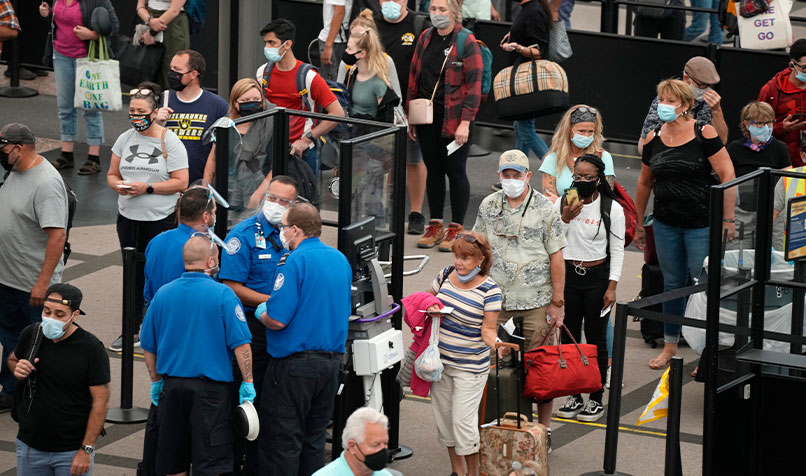 Prior to the pandemic, reducing carbon emissions was a high priority for a heavy emitting, hard-to-abate sector like aviation.
While focus has shifted to short-term operational matters, sustainability looks set to feature strongly in the industry's overall recovery strategy – from obtaining sustainable aviation fuel (SAF) to ensuring fleets and operations comply with accepted environmental, social and governance standards.
Tim Boon, senior analyst with UK-based aviation intelligence and advisory company IBA, says some governments have also set out strong sustainability targets for airlines seeking bailout funding.
As part of the Air France/KLM funding deal, for instance, French financial ministers have insisted Air France permanently scrap all flights of less than two and a half hours in duration to help reduce the country's CO2 emissions.
"The government doesn't view these short-haul flights as justified when high-speed rail can serve cities within France and avoid the emissions costs of operating aircraft on these routes," says Boon.
"If you look at it from a block time perspective of door to door, the train is probably going to be faster in comparison to taking an aircraft. But for crossing seas? I don't think so."
Boon says that, while SAF may present a short to medium-term solution to emissions abatement, cost challenges exist.
"In March 2020, the cost of SAF globally was about US$1500 (A$2000) per tonne. In August this year, it has jumped to US$2500 (A$3500) per tonne, just based on the pure demand for it."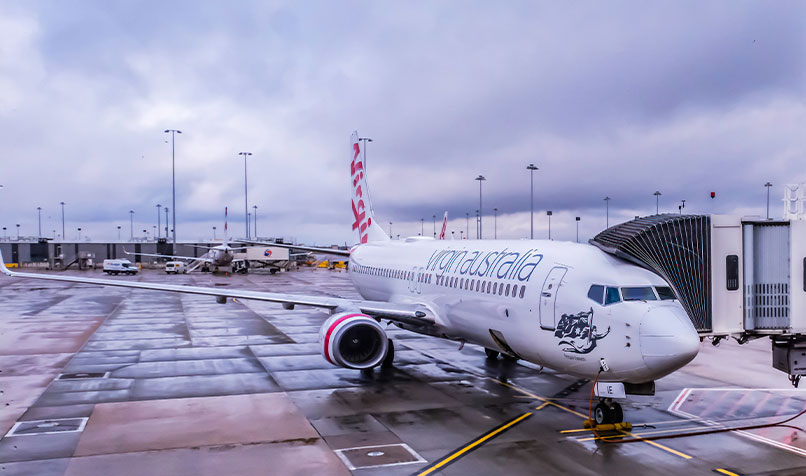 Consensus among industry experts is that it will take until mid-2023 for the global airline industry to return to pre-pandemic levels.
Boon says low-cost carriers are expected to lead the recovery and drive trends across the industry.
"We may see a trend towards more ultra low-cost carriers, just in terms of increasing demand or increasing capacity and being able to improve per-seat fuel-burn figures, because that's the critical point for reducing emissions and having a better environmental score as an operator.
"If the industry is really concerned about reducing its emissions and improving efficiency, I think it should be considering the ultra high-density layouts within their aircraft."
The road to recovery will require significant cost-cutting measures across the broader aviation industry. Pent-up demand for travel may also be balanced by financial concerns among travellers.
Can we expect legacy carriers to adopt more features of the low-cost carrier business model?
Bilotkach says some network carriers may seek to unbundle their airfares in a similar fashion to easyJet and AirAsia.
"We're already seeing this happening in Europe and North America," he says.
"In the future, when you travel on carriers like Singapore Airlines or Thai Airways, don't take inflight meals or baggage allowance for granted."
Supersonic travel: ready for take-off?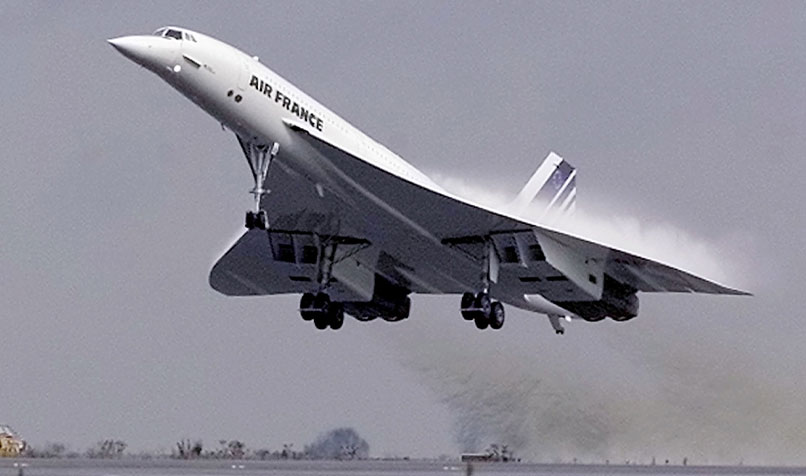 On 24 October 2003, the supersonic Concorde jet made its last commercial passenger flight, travelling at twice the speed of sound from New York City's John F. Kennedy International Airport to London's Heathrow airport.
The transatlantic round-trip cost an average of US$12,000 (A$17,000). The aircraft required high levels of maintenance and burned jet fuel at the rate of one tonne per seat.
The price was ultimately too high, but, with United Airways recently signing an agreement with Boom Supersonic to buy 15 of its Overture airliners, can we expect supersonic aircraft to take off again?
"I think it's one of the most exciting things happening in aviation right now," says Dr Tony Webber, academic at the University of New South Wales.
"You could travel between Sydney and Los Angeles in less than half the time.
"New technology is helping to reduce the cost with greater fuel efficiency, lower cost of materials and lower maintenance requirements."
United Airways has agreed to purchase the Overtures once they meet its safety, operating and sustainability requirements.
Slated to carry passengers in 2029, the net-zero carbon aircraft will fly on 100 per cent sustainable aviation fuel.
While much hype surrounds supersonics, IBA's Tim Boon believes their time may have passed.
"I understand [supersonics] are committed to using sustainable aviation fuel, but the amount of fuel burnt on a per passenger and a per flight basis would be considerably more to go the same distance, just to be getting there faster," he says.
"If you're bringing an aircraft into an industry that is so focused on the environment right now, I don't think it's the best use of sustainable aviation fuel to warrant flying it.
"Maybe 10 years ago, it may have seemed like a good idea, but not now."
With the recent announcement of the US-based supersonic aircraft manufacturer Aerion Supersonic closing its operations due to the "current financial environment", the future of supersonics remains up in the air.