At a glance
Tourism is in dire straits, with international travel not expected to return to normal until 2024 and more than 197 million jobs in jeopardy.
While industry experts are confident in people's desire to travel after a prolonged lockdown, they are also concerned that insufficient funds might prove to be a constraint.
Amid the challenges, travel businesses are making use of opportunities to evolve their product offering using technology such as virtual reality.
If it were any other year, there is a good chance you would be gearing up for your annual holiday right about now. You might be heading to another part of the country to be with family, or flying overseas for a longer break. However, 2020 has been a year like no other and, for most of us, travel plans are officially on hold.
The COVID-19 pandemic has created a global health and economic crisis unprecedented for most of us and, while no industry has been immune to its impact, few have been hit as hard as the travel sector.
Many businesses in the sectors most exposed to COVID-19, such as hospitality, have been able to adjust their model to continue trading at some level.
For the travel industry, however, there is barely a product left to sell.
Research from the World Travel and Tourism Council estimates that prolonged pandemic restrictions could jeopardise more than 197 million jobs in the sector and wipe off more than US$5.5 trillion (A$7.5 trillion) from global GDP. Meanwhile, the International Air Transport Association predicts that global passenger traffic will not return to pre-COVID-19 levels until 2024. This is a year later than previously projected.
Closed for business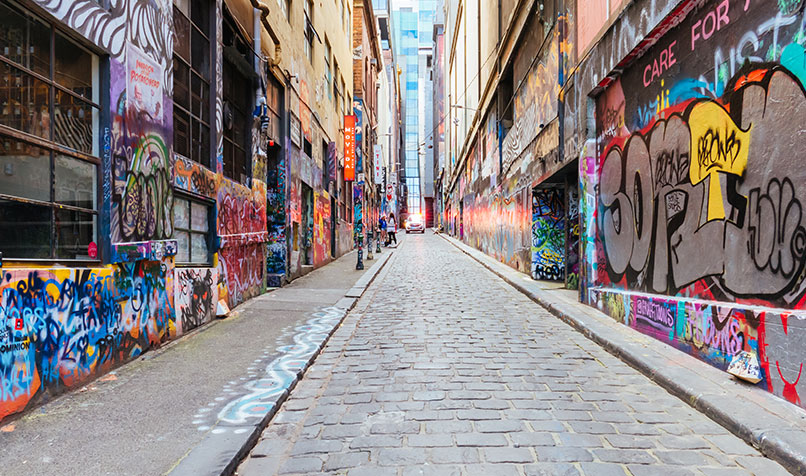 While countries like Greece and Spain reopened their borders to tourists in the middle of the year, many others, including Australia and New Zealand, remain closed to international travellers.
In Australia, citizens are prohibited from leaving the country without an exemption from the Department of Home Affairs. Meanwhile, tourism hotspot the Northern Territory announced in August that it will remain closed for at least another 18 months to protect its vulnerable remote Indigenous population.
Businesses of all sizes have been hit hard – from small and medium-sized tourism operators and travel agents, to some of the country's largest industry players.
Qantas, Crown Resorts and travel agents Flight Centre, Webjet and Helloworld have laid off thousands of employees and have been forced to raise capital or take on debt to survive the pandemic. Meanwhile, Virgin Australia collapsed into administration, with A$6.8 billion in debt.
When travel is just a dream
Sam Rotberg FCPA, director at small business advisory firm Alexander Spencer in Victoria, specialises in several industries, including travel. He says the only thing that travel agents have to sell right now is "a future dream".
"There are people who are still buying that future dream, but there aren't too many of them," he says.
"Even before domestic borders closed, travel agents weren't making that much money, because there's just not enough commission on domestic travel compared to travel to places like Europe.
"I have a client who specialises in selling international and local tours to schools, and they have enough reserves to nut it out for another 12 months to see how things improve," Rotberg says. "For most of my other clients, I don't know if they will actually survive another three or six months."
Rotberg says that a trans-Tasman "travel bubble" between Australia and New Zealand would do little to lift the prospects of many travel agents. "You need to sell a certain volume of flights before you receive an override commission on top of the usual [international flight] commission, which is about 10 per cent," he says. "These override commissions help to keep a lot of travel agents' heads above water, but those kinds of volumes are a long way off."
A vanishing market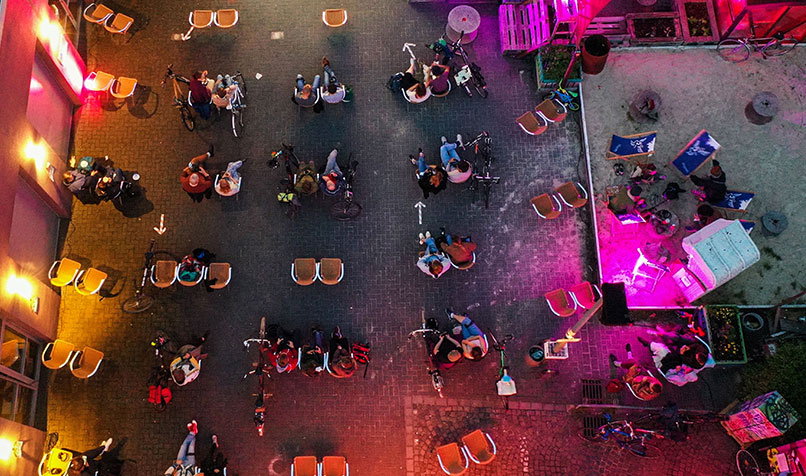 It is not only travel agents who are feeling the impact of COVID-19 restrictions. Daniela Marsh CPA, principal at GCG Accountants in Cairns, says the pandemic is testing the endurance of the region's entire tourism sector like never before.
Marsh's clients include Great Barrier Reef tour operators, accommodation sites and car hire businesses. She says tourism numbers lifted from close to zero in April to about 10 per cent of normal figures in June. When the second wave of infections hit the state of Victoria, the Queensland border was swiftly slammed shut, and Marsh's clients experienced another overnight decrease in business.
"Shutting the border pretty much cut the tourism numbers back to nothing," she says.
Along with assisting clients with compliance obligations and providing a sounding board for their business concerns, Marsh has been helping them navigate the federal government's JobKeeper stimulus package, with Cairns recording the highest number of JobKeeper recipients in Queensland.
"Most of my clients are holding out to see what happens when the stimulus package stops," she says. "Things are changing from month to month, and the uncertainty is making it so tough."
Pulse check for medical tourism
The pandemic has also put the breaks on a promising emerging branch of tourism, important to developing countries such as Malaysia.
Prior to the pandemic, the global medical tourism sector was predicted to generate US$28 billion (A$38 billion) by 2024, as people travelled to undergo treatment in locations where medical procedures were more affordable or of a higher standard.
In Malaysia, the medical tourism sector recorded a compound annual growth rate of 16 per cent to 17 per cent over the past five years. This is well ahead of the global average of 10 per cent to 12 per cent and Asia-Pacific's average of 12 per cent to 14 per cent.
Its growth has been fuelled by the relative affordability of medical procedures and the high quality of healthcare facilities and services in the multilingual nation. There has also been a government policy push to promote the country as a medical tourism destination under the "Malaysia Healthcare" brand.
In 2018, Malaysia attracted 1.2 million medical tourists, who underwent procedures ranging from knee reconstructions to heart surgery. Indonesia, the UK, India, the Philippines, China, Singapore, Australia, Japan and the US were among the main sources of medical tourism arrivals in the country, generating revenue of approximately US$362 million (A$495 million).
Peter Hong FCPA, managing director of Ramsay Sime Darby Healthcare, which operates six hospitals in Malaysia and Indonesia, says that the Malaysian Government is aiming to, where possible, boost medical tourism during the pandemic.
"As of 1 July, we started to open a small door for people with a chronic condition who could fly into Malaysia," he says. "But, even still, they will be quarantined for 14 days. Even local patients must do a COVID-19 test, primarily because we want to protect our doctors. If a doctor gets sick, the whole team is down and, in smaller hospitals, we don't have that many teams."
With only a slim opportunity for international medical tourists to get into the country, Hong says that Malaysian hospitals are focusing on local medical tourism.
"Our flagship hospital, Subang Jaya Medical Centre, for example, has pretty much recovered to where we were a year ago, because it is known for treating chronic illness," he says.
"While people will wait for elective surgeries, they won't wait if it's life-saving."
Hope on the horizon?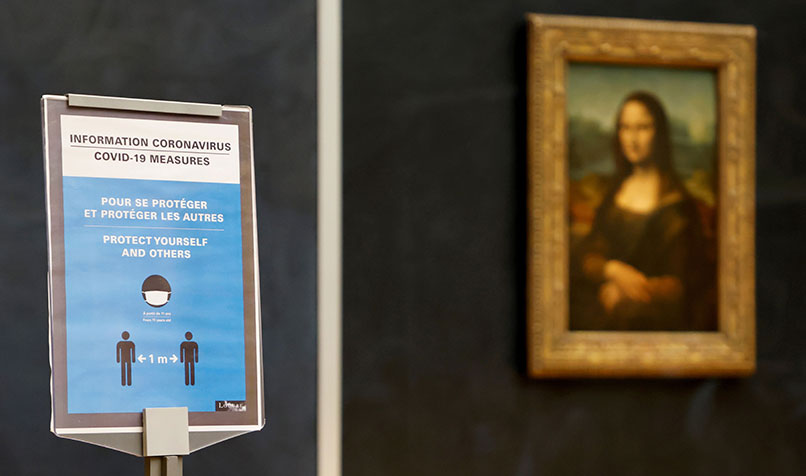 With no vaccine yet available for COVID-19, and second and third waves of the virus emerging in countries across the globe, the travel industry may never be the same again.
However, Simon Westaway, executive director of the Australian Tourism Industry Council, says "green shoots are emerging", which presents hope for the industry's long-term viability.
"Parts of the country that have lower restrictions are seeing some opportunities for bounce-back, although it's probably about 50 per cent, at the most, off what it was like before COVID-19," he says.
"Daytrip travel has increased where restrictions have been eased, and that was certainly the case in Victoria before it was locked down for the second time.
"The challenge is that Victorians are over-represented in most [domestic] travel markets," adds Westaway. "If you start locking Melbourne – and Sydney – out of your market, it's going to make a significant impact over time."
Westaway is confident, however, that as restrictions ease, people will travel.
"There is no question about it," he says. "We've all been cooped up – psychologically and physically.
"Having said that, as an industry, we can't be ignorant of the financial impost that is now on households. Australians are struggling financially, and that's not a good driver for travel."
Travel goes virtual
Virtual tourism: from destination promotion channel to viable product
As the tourism industry, devastated by the pandemic, looks for a way back, will it be technology that gets us moving again, if only in a virtual sense?
For years, airlines, travel agencies and tourism boards have used virtual reality (VR) technology to market destinations to potential customers. Companies such as Melbourne-based SilVR Adventures, also offer VR travel experiences to people for whom long-distance travel is no longer an option.
SilVR Adventures provides VR travel experiences to residents in 50 aged care facilities in Australia, and has recently expanded operations to New Zealand. Its chief executive, Colin Pudsey, says the aim is to reduce loneliness and isolation among seniors via an immersive virtual travel experience.
"The standard we are aiming for is that they feel they are there," he says. "Whether it's the Taj Mahal, an African safari or swimming with dolphins – they are all visiting these wonderful places virtually in a group, and it's a shared experience."
Residents wear VR headsets, and can share the experience with friends, partners, visiting family members or care staff.
"The magic we are aiming for is, we want them to be talking about where they've been and what they've done, and to be sharing memories of the past and what the virtual travel experience triggered."
Will virtual reality play a greater role in how we all experience travel in the future? Pudsey believes it may open a door for people who may have fewer opportunities for travel due to age, disability, a lack of money or a fear of flying.
"For someone who has the ability to travel, I don't think the technology is going to replace it, but I think there is a greater place for it to be used for planning trips," he says. "There are places we come across through our work that I've never even heard of, and to be able to visit in VR whets the appetite to visit them for real."