At a glance
Government decision-making has always been mostly based on economic calculus, but the current pandemic has caused this to shift to include health-related modelling by epidemiologists.
Considering the anticipated long-term impact of COVID-19, health concerns are expected to play an increasing role in economic policy until the worst of pandemic has passed.
On 7 April this year, Australia's Prime Minister Scott Morrison and then chief medical officer Brendan Murphy held a press conference to announce the release of the modelling that had informed the country's strategy for controlling the spread of COVID-1. While economic calculus has always been central to most government decision-making, the crisis posed by the pandemic saw leaders turn to health-related modelling by epidemiologists from Melbourne's Peter Doherty Institute for Infection and Immunity (Doherty Institute) to avert what Murphy described as a "horrendous scenario".
This scenario included a potential for up to 23 million Australians infected. To flatten the COVID-19 curve and safeguard short-term public health, the economy was put into weeks of lockdown.
"The decision was about fear of the health system being overwhelmed," says Dr Stephen Duckett, health program director at the Grattan Institute.
"The public supported it because they saw the big picture of what was happening in Italy at the time."
Economy vs health
As at the end of July, the virus had claimed the lives of more than 616,500 people around the globe. While the reported death toll in countries like the US had exceeded 144,000, Australia had recorded more than 176 deaths.
Every death is devastating, but the short-term impact of the pandemic on physical health in Australia has been comparatively small (notwithstanding a large outbreak in Melbourne), largely due to early intervention, including stringent border control and widespread social distancing measures such as closing down gyms, restaurants, cinemas and other businesses.
The economic impact of the lockdown in Australia is predicted to be more pervasive than the health one, however.
In June, Scott Morrison stated that the economy would have to grow by almost 4 per cent annually for the next five years in order to recover from the COVID-19-triggered recession.
The Federal Treasury estimated that 1.5 million Australians came out of work during the first half of 2020, and that household consumption was about 16 per cent lower. It also predicts a drop in business investment of approximately 18 per cent.
While this longer-term fall-out remains to be seen, the swift policy response to epidemiological modelling has prompted some economists to question the role of health in predicting future economic movement.
Trade-offs and value judgements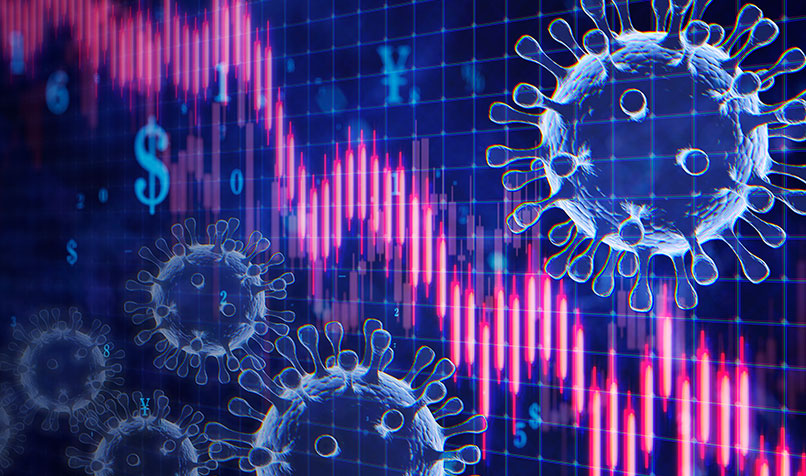 Professor Henry Cutler, director of the Centre for Health Economy at Macquarie University, says the pandemic has shone a light on the relationship between health and productivity.
"Through COVID-19, we've been able to see that avoiding poor health outcomes can compromise productivity, which is being reflected in unemployment rates," he says.
"However, even if we'd gone down the pathway of herd immunity, there would have been a huge impact on productivity – you would still have had a large number of people off work, and it may have contributed to more deaths."
Cutler describes the relationship between economic and health outcomes as a "tricky pathway to navigate".
"Nevertheless, it's something that we always discuss within health economics," he adds. "When we evaluate drugs, for example, we look at the healthcare system outcomes versus the health outcomes."
John Mathews, an epidemiologist and honorary professorial fellow at the University of Melbourne, was Australia's deputy chief medical officer during the SARS and influenza pandemic planning in the early 2000s. He says countries in South-East Asia, such as Singapore, Malaysia and Vietnam, based much of their response to COVID-19 on learnings from the SARS epidemic, and that the experience "sensitised them to be very alert".
Mathews says decisions to lock down economies due to COVID-19 are a value judgement.
"Australia and other places like Taiwan basically want to keep the virus at bay until a vaccine becomes available, but countries like Sweden have decided to not pursue a strong economic shutdown, and they've obviously had a larger proportion of their population die.
"Economists like to say that all decisions have got to be financial in the end," adds Mathews.
"However, striking the balance between the short and long term, and between the interests of older and young people, are value judgements."
Professor Gigi Foster, director of education for the School of Economics at the University of New South Wales, is among Australia's most vocal critics of the economic lockdown. She believes the Doherty Institute modelling has overstated the short-term health impact of the virus.
"I think we could have done a better job of trying to estimate the economic costs of the lockdown and therefore really weigh up with the policy options that we had, in the way that economists do all the time," Foster says.
"Somehow, that went out the window in that critical moment in late March, early April."
"It is a testament to the power of that fear-induced, narrow focus on COVID-19 as the only type of health effect and health danger that exists in the world that we should care about," she says.
"I do think that the lesson coming out of this for the Australian policy making community is to not let policy be dictated by one single disciplinary source of truth. In this instance, we just forgot about the modelling of demographers, of economists, of people who understand what other costs are going to be visited upon the economy."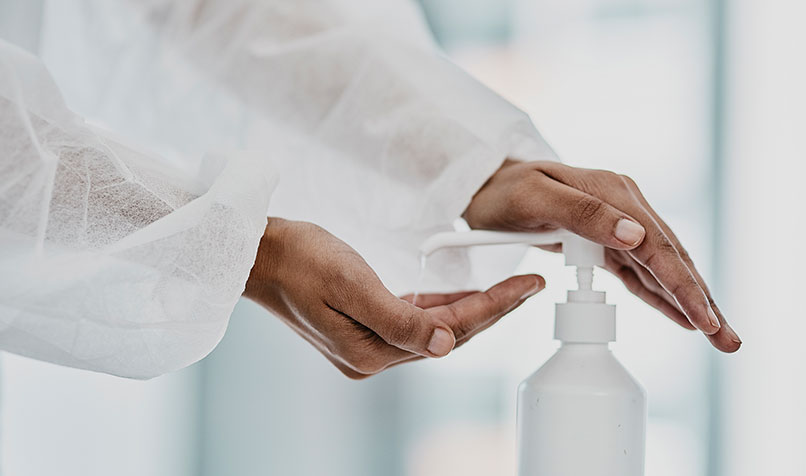 Duckett says the lockdown represents a trade-off between physical health and broader public wellbeing that is widely associated with a functioning economy.
"I'm one of those who thinks there'll be a second wave of mental health issues," he says. "That's the evidence from bushfires and from floods. After the initial trauma, there's a wave of post-traumatic stress that plays out in different ways.
"However, the other side of it is that it did prevent deaths from COVID-19, and so I think it was the right thing to do to lock the economy down."
Cutler agrees that the economic lockdown presents a trade-off, and that high unemployment and the potential impact on mental health and domestic violence are some of the costs. However, he adds that the government is attempting to mitigate that cost by introducing support functions, such as telehealth for mental health and more funding for suicide prevention.
"The idea has been to get the immediate danger under control, and then work to minimise the cost of that decision," he says.
Foster agrees that some of the negative consequences of the lockdown can be mitigated to some extent, but she claims that "simply throwing money at a problem to solve it is a bit fanciful".
"Mental health problems arise from things like not having interaction with other people or being turfed out of jobs, and there isn't a good substitute for that," she says. "One of the reasons our economies are so strong and so powerful is that they create situations in which people can find ways to feel good about themselves."
A better response, says Foster, is for leaders to work towards containing the fear of the virus and redirecting that fear towards fear of a recession.
"How scary will it be if we were in a recession that lasts six months or a year? How scary will it be for our children trying to get jobs in this environment, and for our industries like hospitality, tourism and higher education that have been radically changed?
"We're going to really struggle to recover from the massive effect that we've brought on ourselves," Foster adds. "I think we need to recognise the fear for what it is, and then get a bit of courage and go back as much as we can to producing and trading and interacting with each other to try to get our economy back."
Duckett says the pandemic dramatically changed the healthcare system while exposing its inherent weaknesses. "We weren't really geared up for telehealth, for example. We've now got to think about how we adapt the system to the long term."
Will health play a key role in predicting future economic movements? Duckett says he doubts this will be the case.
"I think economic recovery and support for people out of work and for industries that have closed down will rightly come to the fore," he says.
"The health effects will be there all the time in the background, but I think public policy attention will shift more to the economy."
Mathews says a key lesson from COVID-19 is that we cannot take good fortune for granted.
"The fact that the virus could knock the world around so drastically is something that people now understand, whereas before, we were all a bit complacent and assumed that the good life would go on forever," he says.
"It's an important signal, not only to politicians, economists and health people, but also to the population at large, that we have to be prepared for the unforeseen," adds Mathews.
"We need to build into future plans this awareness that we can't just assume an automatic fix for everything. We're not as clever as we think we are."