At a glance
As a society, we have a unique opportunity to re-evaluate how we live and work.
There has been a cultural shift that brings into focus new priorities and emphasises the need for adaptability.
Futurists believe that our "next normal" will prioritise collective benefit, collaboration and empathetic leadership.
For the past six months, the global community has been staring down a health and economic crisis of unprecedented scale.
During this time, "normal" has taken on a whole new meaning.
Amid the hardship, glimmers of optimism have emerged, and the next version of normal is slowly taking shape.
What will the business world look like a year from now? We've asked experts from across the globe to share their predictions.
1. Capitalism will continue, but not as we know it
Many basic rules of capitalism were suspended during the early months of 2020.
Survival became more important than budget surpluses, and government intervention reached a grand scale.
At the start of April, for example, Singapore had set aside about 12 per cent of its GDP to soften the economic damage caused by the pandemic. In Australia, the federal government's A$320 billion support package is equivalent to about 16.4 per cent of GDP.
Futurist Gerd Leonhard, who is based in Zurich, says the threat of the pandemic has caused a "global reset" that he predicts will take two or three years to iron out.
"The rules of capitalism are changing," he says. "We cannot strictly apply only financial benefits to a relationship, and that's become clear in the treatment of the virus."
Leonhard predicts that prioritising human wellbeing over the prosperity of individual entities will reshape post-COVID economies.
"Consumers will be closely examining company behaviour," he says. "They will be asking, 'What did this company do during the COVID crisis? Did they show solidarity?
Could they be depended on? Did they bend the rules? Did they do something extra? Can they be trusted?'
"People are thinking that it's more important for us to have a collective benefit – to have good health care and to be prepared – than to amass more money in big industry," adds Leonhard. "That's clearly not an open, Milton Friedman kind of place. That's more like a place of social capitalism, which has been practised in Europe in various forms."
Dr Angus Hervey, political economist and co-founder of Melbourne-based think tank Future Crunch, says the pandemic will contribute to a shift in perceptions of value.
"In the wake of this crisis, you probably want to be the kind of business that's creating more value than you capture."
Hervey says corporate social responsibility will need to transcend rhetoric in a postpandemic world.
"I think businesses are really going to be under scrutiny," he says. "What kind of product do you make? What are your business practises? Where are you sourcing your materials? What's your plan for end of life, when those materials get thrown away? I think social and environmental responsibility now moves right to the top of the list, and the reason is because that's all we're talking about right now."
Leonhard adds that business priorities will be reshaped as a result of the crisis.
"It will become about people, planet, purpose, prosperity," he says. "It's what I call the quadruple bottom line."
2. It's what you do, not where you do it
For many people, the current commute to work involves a short walk from one room of the home to another.
A survey from Gartner HR reveals that 88 per cent of organisations across the globe have encouraged or required employees to work from home during the crisis. Gartner research also shows that 74 per cent intend to shift some employees to remote work permanently.
However, futurist Chris Riddell, who is based in Melbourne and Los Angeles, says that people will still choose to work from offices next year because "humans crave connections".
"Work is a thing that we do, not a place that we will go to as time goes on," he says. "The networking and incidental conversations that occur in a workplace are so important, and just can't be replicated in a scheduled teleconference call."
Riddell says workplace design will change to accommodate new ways of working.
"Office spaces may become smaller as more people will choose to work from home when it suits them," he says. "Trends like hot-desking will disappear. It's a cost-saving rationalisation measure done by a lot of corporates, but it's never really made a lot of sense, especially as office space will get smaller, and there will be restrictions on sharing equipment to reduce the risk of spreading the virus."
Will workers spend less time in an office? "Absolutely," says Riddell. "The pandemic has stress-tested our businesses to the absolute max when it comes to technology. It's been tough for many, but they've discovered that remote working does work."
3. Cybersecurity takes centre stage
The Australian Competition and Consumer Commission's Scamwatch website has received more than 2000 COVID-19-related scam reports, with over A$700,000 in reported losses since March. Common scams include phishing for personal information, online shopping and superannuation scams.
Sydney-based futurist Shara Evans says remote-working conditions have left many businesses vulnerable to cybercrime, but that cybersecurity measures required tightening even before the pandemic.
"Even without COVID-19, there are a lot of practices I see businesses engaging in that are quite alarming," she says. "Information that can be used for identity theft is still being sent through unencrypted email, for example. Cybersecurity training for employees has been missing in action for too long, and it will have to change."
Data from the Office of the Australian Information Commissioner shows that human error accounted for 39 per cent of data breaches across all legal, accounting and management services in 2019.
"Cybersecurity may have taken a back seat as companies scrambled to keep things going, but that will change," Evans says.
Security measures such as the establishment of chief information security officer roles, rolling out security awareness programs and the implementation of cyber incident response plans are likely to become more widely adopted.
"Cybersecurity will be a greater focus a year from now, because it has to be," Evans says.
4. A new era of hyper-collaboration
Responses to the pandemic have required a collaborative effort. Apple and Google teamed up to create COVID-19 contact tracing technology in April this year, and leaders across Europe announced an international alliance in May with the aim of raising billions of pounds to help find a vaccine and treatments for the virus.
Leonhard says "hyper-collaboration" will become the new normal in 2021.
"Collaboration will shape new business models," he says. "For example, hotels and restaurants are already teaming up, rather than competing, to attract bookings and to share marketing expenses.
"Business will no longer be as Darwinistic, because now we need to invent together."
Hervey says businesses will need to build new mechanisms for collaboration, and says inspiration is likely to come for the scientific community.
"The speed at which science is moving in terms of understanding, tracking and building antivirals is the fastest in history, because there are incredible mechanisms for collaboration. The scientific community has spent decades practising collaboration, and those practices and norms of behaviour are now really coming into their own.
"I think what's going to be interesting for business is to see where they can start building similar mechanisms for collaboration, for whenever the next crisis hits."
5. A multipolar future for Asia
Home to the world's second-largest economy, China is the most dominant power in Asia. However, that may change in the post-COVID world, according to Dr Parag Khanna.
Khanna is founder and managing partner of FutureMap, a data and scenario-based strategic advisory firm based in Singapore, and author of The Future Is Asian: Commerce, Conflict, and Culture in the 21st Century.
He says the impact of COVID-19 may facilitate the emergence of a truly multipolar Asia, where power is not dominated by one country, but distributed among many.
"If there is one silver lining from the pandemic, it is the geopolitical outcome, which is that there will be a greater balance of power and the non-dominance of any one power – in Asia, in particular, and in Eurasia in general," he says.
6. Adaptability beats efficiency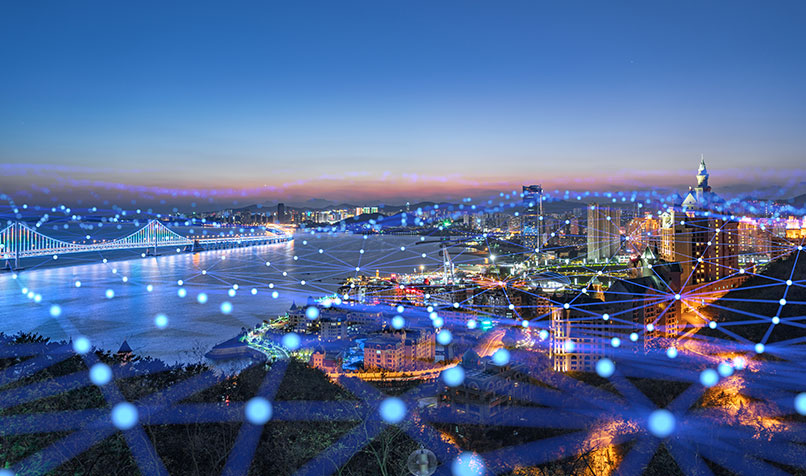 The rush towards greater business efficiency has been picking up steam since the 1980s, but Hervey predicts that adaptability will become more prized.
"What we've discovered during the pandemic is that if you're super-efficient with distributed global supply chains and just-in-time manufacturing, and you have pared your HR costs down to the bone, and trimmed any fat in your business, when a crisis like this hits, you're in big trouble."
Hervey says the businesses that will survive – and eventually thrive – are those that have prioritised adaptability.
"We live in a world now where we're going to get these black swan events," he says. "We're going to put in place measures and procedures to account for this, and they might be the opposite of efficiency."
Hervey explains that this is not to say adaptability will come at the expense of efficiency.
"It's just a different way of structuring the business," he explains. "The argument for adaptability has to be made from the top, because when you've got businesses that have prioritised efficiency for so long, you're going to get push-back. I think we're just going to see adaptability being talked about in more boardrooms as more of a strategic priority, and companies will be more willing to accept extra costs in order to build [adaptability] into their business model."
7. Empathy trumps ego
Decisive leadership has helped shape the more successful responses to the pandemic. Leaders such as Taiwan's Tsai Ing-wen, Germany's Angela Merkel and New Zealand's Jacinda Ardern have been singled out as models of effective management under pressure.
Is it a mere coincidence that they are all women?
"I think it's dangerous to typecast female leadership into a particular style," Hervey says. "My hope is not that female or male leadership comes up looking better or worse at the end of this crisis. My hope is that styles of leadership come out looking better after this crisis.
"Certainly, the ego-led style of leadership has been an absolute disaster," he says. "It's not going to emerge looking very good.
"Empathetic leadership, or leadership that is willing to change its mind – if those styles of leadership suddenly look better in the wake of this crisis, then I'll be delighted."