1. Noconah Explore Lite Travel Backpack
A travel backpack frees up your hands and is better for backs – and comfort – than an over-the-shoulder laptop bag. Noconah smart laptop backpacks offer one or more USB ports for charging devices on the go, but a separate power bank is needed. Noconah's Explore Lite adds an anti-theft TSA lock and enough luggage space for an overnight stay.
2. Cygnett ChargeUp Pro Series 20K Laptop Power Bank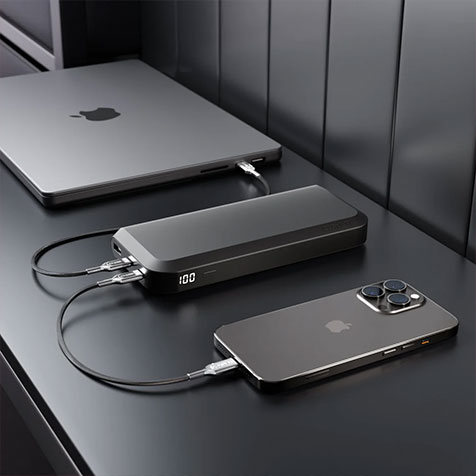 A power bank is essential for charging devices on the go. This Cygnett power bank packs a punch, with the capacity to charge a variety of smartphones, tablets and laptop devices. When fully charged, the 20,000mAh (milliamp hours) battery can charge multiple devices before the power bank needs to be recharged. The power bank includes one fast‑charging USB-A port and two USB-C ports. One USB-C to USB-C cable is included.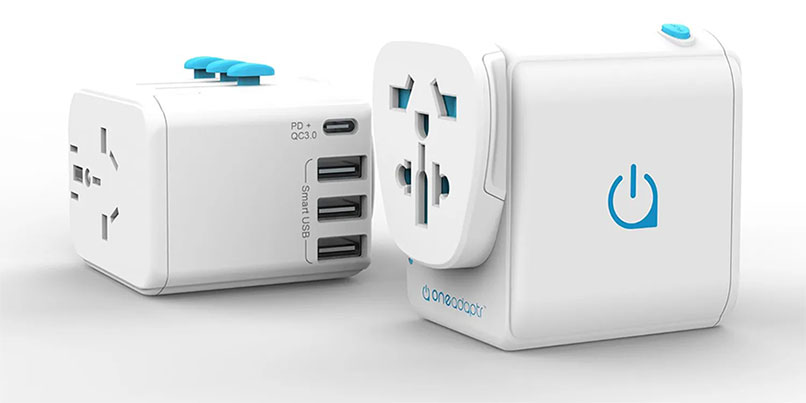 A universal travel power adapter for international travel can save time and money. The OneWorld PD adapter includes electricity plug adapters for more than 150 countries, plus three USB-A ports and one USB-C port.
4. Tracki LTE Mini GPS Tracker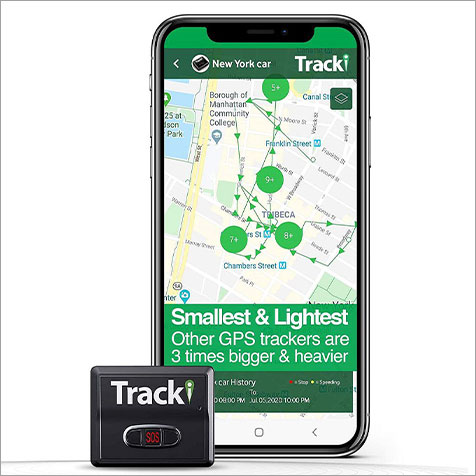 A luggage tracker is useful to help locate lost luggage. The Tracki LTE Mini uses GPS to track, which can be more reliable than trackers that use Bluetooth. This tracker requires payment of a monthly subscription to access its tracking network.
5. Holafly Traveller eSIM
An eSIM is a digital version of a physical SIM card used in mobile devices. Users can install one or more eSIMs on a device that already has a SIM card, so there is no need to buy a local SIM card after landing. An eSIM can prevent issues with international roaming and unexpected data charges. Holafly's Traveller eSIMs are available for more than 100 destinations and can be downloaded and activated in minutes.
6. Timekettle WT2 Edge/W3 translator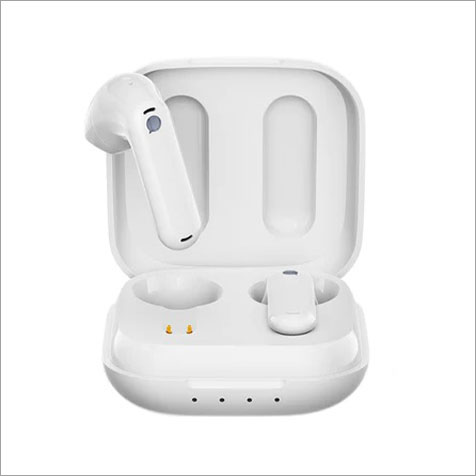 Gone are the days where travellers must rely on a local pocket dictionary to translate text on the move. The W2 Edge/W3 translator earbuds use artificial intelligence to improve accuracy. They offer bi‑directional translation in more than 40 languages and can recognise up to 93 accents. They can support a bilingual meeting of up to six people and have touch, listen and speaker modes.
Power bank buying checklist
Battery capacity and size. The milliamp hours of a power bank indicate its charging capacity. For travel, look for a power bank with a battery rated at least 10,000mAh. A power bank rated at 20,000mAh can typically charge a smartphone up to four before it needs to be recharged, but a higher capacity means more bulk.
Charging speed. The higher the watt hours, the faster the power bank can charge a device. However, the device being charged also needs to support that wattage.
Flight restrictions. Airlines often restrict the energy rating of batteries on flights. For example, Qantas does not allow batteries rated above 100Wh (watt hours) aboard without prior approval.
Charging ports. The devices that need charging dictate the required connections, such as whether they need to be charged with a USB-A, USB-C or Lightning cable. If more than one device might need to be charged at the same time, look for a power bank with multiple ports.