At a glance
Many employees and companies now question the place of a "professional" dress code in the workplace, as the influence of Gen Z prompts a more "business casual" attitude.
However, the business casual approach to workwear has been on its way for decades, prompted by "casual Friday" and many similar initiatives.
The pandemic has also had an impact, as two years of working from home has made many workers reluctant to "suit up" to head back into the office.
When Sin Yee Liew ASA started her first full-time job as a business analyst at Malaysia-based Loob Holding in 2021, the pandemic was at a peak.
The question of what she might wear on her first day seemed less important than which room of her home she would work from.
In fact, the 25-year-old had spent the first half of her career to that point working remotely, so the dress code was not an issue.
"I could wear my pyjamas to work if I wanted to," Liew says.
Fast-forward more than a year, and many workers like Liew have returned to an office in a full-time or hybrid capacity.
While COVID-19 altered how we work and where we work from, it also accelerated a change that was emerging before the pandemic – what is acceptable to wear while at work.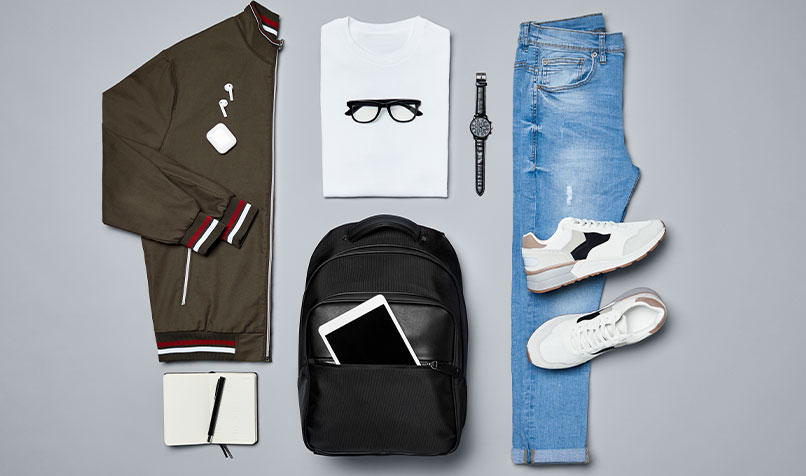 The gradual introduction of casual business attire dates back to the 1960s.
The Hawaiian garment industry developed the "Aloha Friday" campaign to encourage local businesses to let their employees wear Hawaiian shirts to the office once a week.
By the time of the dot-com boom in the early 1990s, the idea had spread across the US and had been rebadged as "Casual Friday".
In 1992, Levi Strauss & Co created the Guide to Casual Business Wear, which was mailed to about 25,000 human resources managers.
Sneakers, bare legs and "loud" T-shirts were deemed inappropriate, but the pamphlet did show professionals smartly dressed in denim jeans and collared shirts.
The guide proved highly influential. In a survey conducted by Evans Research in 1995, nine out of 10 companies allowed their staff to dress casually in the workplace, either on an occasional or full-time basis.
This contrasts with about two-thirds of companies in 1992.
However, in the years before the pandemic, many companies had already shelved Casual Friday in favour of the more progressive "Dress for Your Day" approach.
At PwC Malaysia, for instance, Dress for Your Day was instituted in 2018.
As its name suggests, employees are welcome to wear the clothing that best suits their activities for the day. While a suit may be appropriate for client meetings, for instance, a T-shirt and jeans are considered normal workwear for most office-based tasks.
Vinesh Naidu, human capital leader at PwC Malaysia, says the introduction of Dress for Your Day acknowledged the composition of its workforce.
"We are a very big employer of young people, and we need to recognise their expectations, as well as recognising what's relevant and practical today," he says.
"We are clear that our evaluation of work is based on impact," adds Naidu.
"If you focus on that as your core, then allowing people to dress in a respectful and appropriate but casual way doesn't seem a consequential issue."
When the policy was introduced at PwC Malaysia, older generations took longer to adapt, says Naidu.
"For the younger generations, they were straight into jeans and a T-shirt," he says.
"However, everyone understood that what they wore needed to reflect where they were and what they were doing for the day. A lot of our clients don't have a casual workwear environment, so we need to be respectful of that.
I think people were quite sensible about it, and it was part of the communication and change management process to educate people about applying the policy wisely for the environment that they're operating in."
Melbourne-based accounting and advisory practice SEIVA had also introduced a Dress for Your Day policy before the pandemic.
Brent Szalay FCPA, managing director at SEIVA, says employees can "use their own discretion" about what they wear to work.
"If they're going to meet a client, we leave it up to them to decide what their client would expect their accountant to wear," Szalay says.
Casual workwear has been extended since the pandemic, with Szalay investing in SEIVA-branded T-shirts and hoodies for any employees who wish to wear them at work.
"I think there's a real sense of ease in not having to choose what you're going to wear to work every day, and that's what I'm hearing from people who wear the SEIVA T-shirt to work," he says.
Goodbye to power dressing?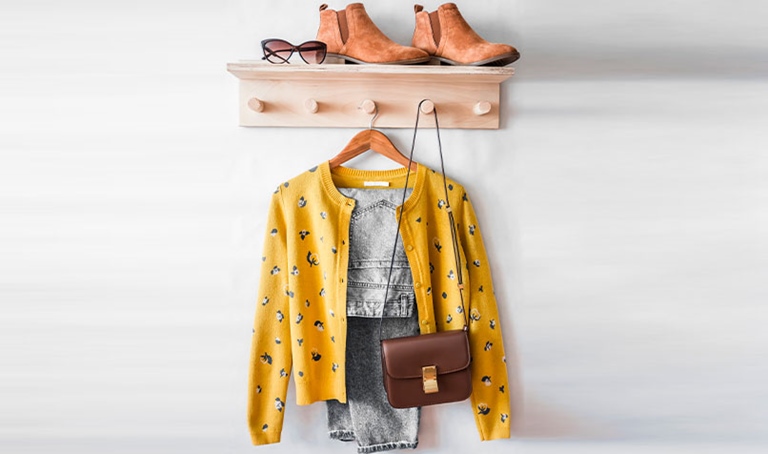 The pandemic stripped away some workplace formality, with many remote workers gaining an intimate view of their colleagues' home life.
However, while Dress for Your Day was prevalent before the pandemic, many organisations are grappling with what their employees should wear in the hybrid world of work.
"I was having this very conversation with the CEO of a reasonably conservative organisation recently," says Rebecca Houghton, CEO of BoldHR.
"I suggested that her leadership team needed to talk about office attire, because workers were returning to the office and hadn't worn a suit in nearly three years, and they certainly weren't wearing one for every Zoom or Teams conversation that they were having.
"It's understandable that people would question what they wear when they come back to the office. Can you insist that they put it back on after all that time?"
Houghton adds that many workers from older generations are still attached to the "power dressing" that was common at the start of their career.
"Even the colour of a man's tie is thought to signal authority," Houghton says.
When Szalay entered the accounting workforce in 1999, he couldn't wait to put on a suit and tie.
"I was quite excited to join the workforce in a suit," he says. "I thought that was one of the things that showed that you were a professional."
Gen Z workers have different expectations, says Liew.
"I feel that, for most people my age, the priority is to focus on building our capability and learning, so it's great not to have the pressure of a strict dress code," she says.
Liew's employer, Loob Holding, is the creator of the Tealive bubble tea brand. She says the office has a casual "start-up" environment, which is reflected in the dress code.
"A T-shirt and jeans are fine," she says.
Should you care about what you wear?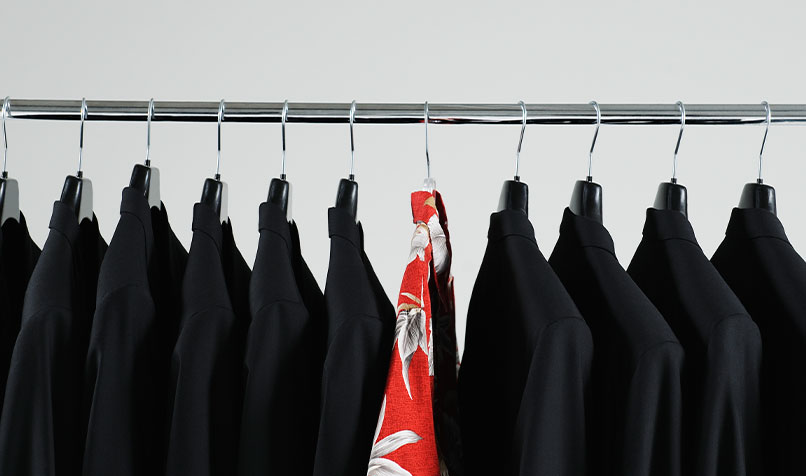 Does the casual approach to the workplace "look" influence perceptions of professionalism and career progression?
David Cawley, senior director of recruitment and workforce solutions specialists Hays, says employers still want employees who present a professional image of their company – both in the office and when working remotely.
"Provided you follow your organisation's guidelines, your attire will not impact your promotional prospects," he says.
"Show you understand your workplace's culture by being in tune to what's acceptable and not acceptable in your office. For instance, sportswear, T-shirts with political or unprofessional statements and UGG boots are generally not acceptable."
First impressions matter, says Cawley.
"You can modify your look over time, so start more conservatively if you aren't sure of expectations.
Use your first few weeks in the role to understand the accepted norms, including attire, then adapt your clothing choices based on what you know to be acceptable.
"Wearing a suit won't help your ambitions if it doesn't fit with the culture of the office, and wearing a shirt won't help if you don't iron it," adds Cawley.
With professionals such as accountants classified as "knowledge workers", Houghton questions whether a dress code should apply at all.
"I don't think that clothes make your brain work differently," she says. "Most of the people who wear suits are knowledge workers, but it's really their brain that matters."
The new look of workplace dress codes
Keeping workwear inclusive
As more workplaces relax their dress codes, Lisa Annese, CEO of Diversity Council Australia, says it's also important to ensure that they remain inclusive.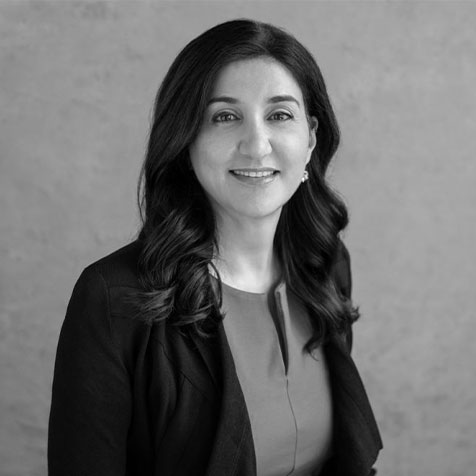 "If you're going to change expectations of what people wear, how can you make sure that everybody is included in that, and that you're not alienating some people by putting new expectations on work attire?
"The best way to be inclusive is to do proper consultation, but also to work out what looking 'professional' and 'casual' actually mean," Annese says.
Modelling "appropriate" workplace attire on one demographic can be problematic as it excludes many people, she explains.
"For women, for example, there used to be rules around wearing heels in some organisations, but I think they've generally recognised that you can still look professional and wear flat shoes."
Annese adds that the notion of casual clothes may also be culturally influenced.
"To get a consistent and equitable approach across your organisation, the best thing to do is some proper consultation with people who require flexibility in their dress or who have religious or cultural dress that is important to them," she says.
"What it means to dress casually is quite subjective, so extend the consultation across socio-economic groups, gender and generational groups as well."
Annese also recommends considering the type of work employers are required to do.
"If you're a law firm and you've got people who are making representations at court where there might be rules around dress, that's one thing. If you're a creative start-up, expectations may be quite different."