Employee engagement can be challenging even in a physical workplace, but in a hybrid setting, it involves adopting a strategy that the International Data Corporation (IDC) calls "technical parity".
The IDC defines this as ensuring "all workers have secure access to the resources required to do their jobs no matter their preferred device or if they are local, remote, in the field, or switching between locations".
According to Holly Muscolino, research vice president at the IDC, "parity must go beyond access and provide experience parity – meaning that all workers should have the same, consistent experience" no matter where they are.
For employers, that lifts the bar considerably from simply giving employees remote access to the apps and data they need.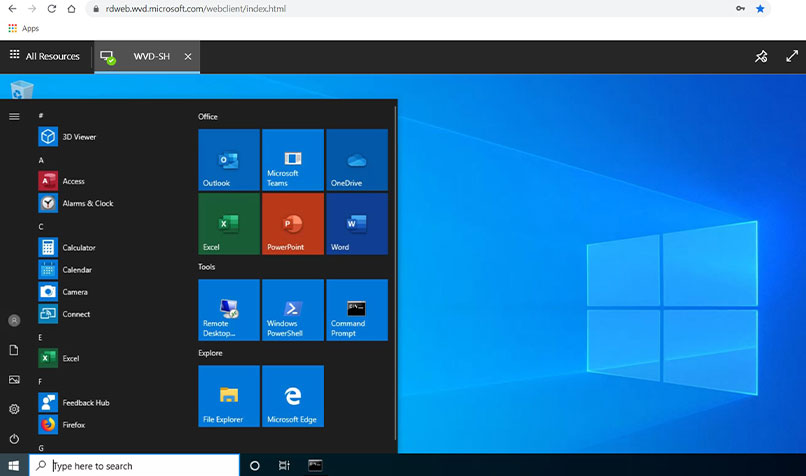 This is why, for many organisations, the emphasis has shifted from physical to digital workspaces.
Traditional digital workspaces include virtual desktop infrastructure (VDI) and Desktop as a Service (DaaS) solutions, such as Amazon WorkSpaces, Microsoft's Azure Virtual Desktop, Citrix Virtual Apps and Desktops and VMware Horizon.
These solutions are essentially "virtual computers" that IT teams create and manage for employees.
They allow people to securely access the same operating system, desktop configuration and applications from any compatible device, anywhere.
Digital workspaces and workplaces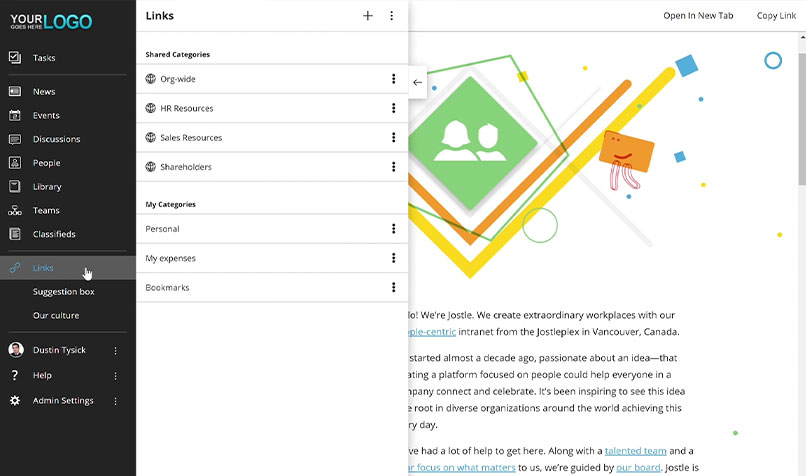 These days, however, digital workspaces or workplaces cover a broader range of platforms that take differing approaches to improving the working lives of remote and hybrid workers.
For example, Jostle is an intranet platform that offers a company news feed, document library and extra features such as integrations with third-party apps. By connecting with the likes of Okta, Slack and Google Workspace, for instance, it integrates single sign-on (SSO) to multiple apps offering easy access to collaboration and productivity tools within Jostle's digital workspace.
Similarly, Workspace 365 creates a digital workspace with SSO access to Microsoft 365 and other apps and files.
Salesforce has applied its customer experience software to workforce solutions, including Employee Workspace – a digital hub for employees to quickly access the apps and resources they need to work from anywhere.
Meanwhile, Kissflow's Digital Workplace builds on its business process management platform, offering collaboration and project management apps, as well as forms and workflow automation tools.
If your team already extensively uses a particular app, consider if it can be extended to create a digital workspace.
Slack, for example, offers many integrations that allow you to share Dropbox files, collaborate on Asana projects and more, all from within a team channel.
Employee engagement apps
Keeping remote and hybrid staff engaged with the business can be challenging, but there are HR apps that can help improve the remote employee experience.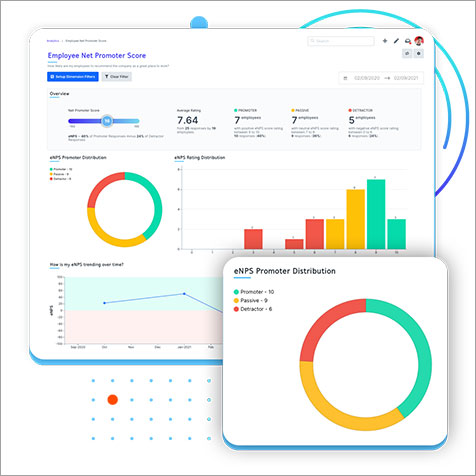 For example, intelliHR not only makes onboarding and other HR processes simpler for both HR teams and employees, but also offers employee analytics. The app provides insights into employee engagement based on regular feedback, allowing managers to understand staff issues and take steps to solve them.
Moodflx takes employee analytics to a whole new level by monitoring employees' moods. The data is anonymised, analysed and shared with managers, so they can take steps to improve staff morale when needed. The key to the app's success, however, is employees' willingness to record their moods regularly.
A staff helpdesk app may be a more pragmatic tool, providing employees with quick access to the information they need or solutions to their problems. With OfficeAmp, for example, employees can ask a question, which is intelligently answered by a bot if it's a frequently asked question, or else the issue is routed to the most suitable person.
Engaging with other team members is important, of course. Chat and collaboration apps are now essential, but sometimes employees need a nudge to participate. Slack and Microsoft Teams offer dozens of add-in apps that may help. For example, Kudos and Trivia enable employees to show their appreciation for each other's work or just have some fun on either Slack or Teams.
Flexible physical workspaces
While digital workspaces are now vital, traditional physical workspaces are as important as ever. However, they are changing to support the hybrid workforce.
Some organisations are adopting more flexible office configurations, such as hot-desking.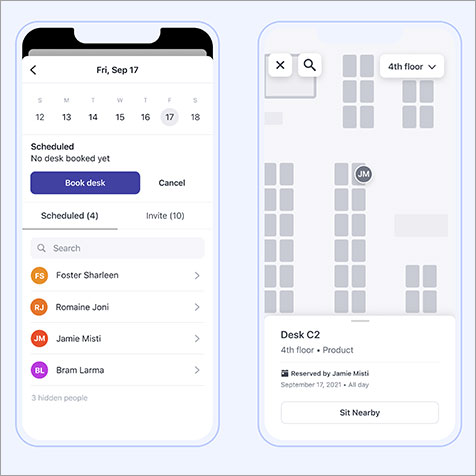 Apps such as Envoy can help companies manage flexible office environments by allowing employees to book desks and meeting rooms.
Reliable, high-speed wireless networking is also essential, while smart office technologies such as climate and lighting control systems can improve the workplace experience and minimise utility costs.
Workplace safety is an important consideration, no matter where employees work. Remote employees are working longer hours, home offices should be set up with an ergonomic chair and desk, along with a good monitor, keyboard, mouse and other home office tools.
Employees can use desktop computers at home, while accessing business apps and data via VDI, DaaS or cloud solutions. However, for most remote and hybrid workers, a good laptop is a must.
If there is one piece of equipment I would recommend for hybrid workers, it's a docking station – two of them, in fact, one for home and one for the office. The docks should be compatible with your laptop and be set up to allow you to plug and unplug your laptop with just one cable, making it easy to switch between both locations.