Windows 11, Microsoft says, "is the operating system for hybrid work and learning". It will enable us to "work or learn at home, in the office or at school, and everywhere in between".
The truth is, Windows 10, along with macOS and other modern operating systems (OS), already allows us to work, learn and entertain ourselves from anywhere. Nevertheless, Microsoft's latest operating system offers several improvements to help us use our computers in more flexible ways, more easily.
Here are some of those improvements, along with other changes to Microsoft's latest operating system.
The revamped interface
The first thing you'll notice about Windows 11 is the more modern, less cluttered interface. Some pundits say the design borrows from Apple's macOS or Google's Chrome OS. However, for the most part, Windows users will find most things work much the same as in the previous version, with one major change – the Start menu has moved to the centre of the taskbar, at the bottom.
Microsoft says the design choice is intended to make it "easier to quickly find what you need", but those who disagree can move the menu back to its traditional position on the left.
Windows 11 also aims to improve the experience when using touch or a pen on a tablet, by adding bigger touch targets, more gestures and other enhancements.
The new OS also sees the return of widgets, allowing you to bring the news and other information of your choice to the desktop.
A customised workspace
Among the more useful changes in Windows 11 are new Snap Layouts, Snap Groups and Desktops features. They offer more powerful ways to multitask applications and customise the way you work.
Windows has allowed users to organise and "snap" windows into place for some time. Snap Layouts offers more ways to arrange windows, while Snap Groups "remembers" the apps and layouts you are using, so you can return to that group easily later.
These features are particularly useful for switching between using a laptop screen and an external monitor, or multiple monitors.
Desktops allow you to create a custom environment for each part of your life – for example, you can have different desktop layouts for work or gaming.
Supporting Android apps
Microsoft's Your Phone app already allows you to connect your smartphone to your computers and receive notifications, send SMS messages and more from Windows 10. Windows 11 takes this approach further, enabling you to download and run Android apps "natively" – that is, without needing Android emulation software. You can download Android apps from the new Microsoft Store, via the Amazon Appstore.
The Microsoft Store has been further revamped, no longer restricting the types of Windows apps available, and giving developers 100 per cent share of the revenue they earn through the store. That should result in many more apps on the store, making it easier to find your favourite Windows apps.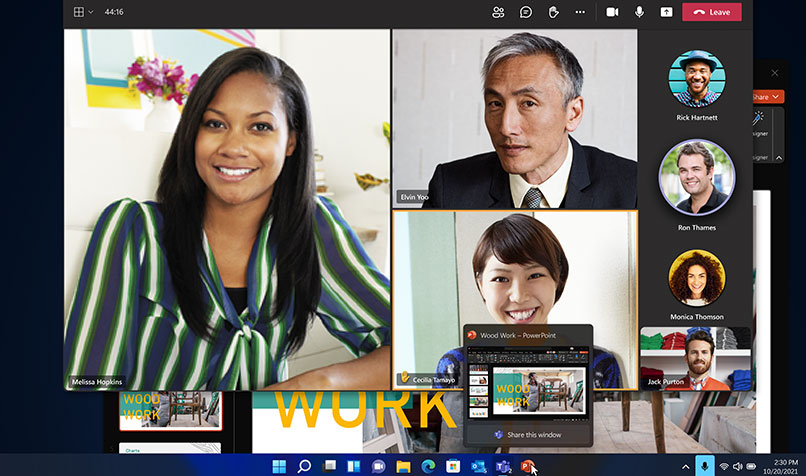 Windows 11 integrates Chat from Microsoft Teams into the taskbar, enabling you to instantly connect with contacts via text, chat, voice or video. With the Teams app now available for Windows, Android and iOS, Microsoft clearly wants everyone to adopt its communications platform.
Upgrade options
The easiest way to get Windows 11 is to buy a new desktop PC or laptop. Alternatively, it should be available to download by the time you read this. The new OS will be free for Windows 10 users, with one big caveat – you need to be sure your computer is compatible with it.
To run Windows 11, your computer will need to support minimum hardware specifications as well as Trusted Platform Module 2.0, a recent system-level security standard. That will rule out many older systems. Applications that run on Windows 10 should largely work on Windows 11.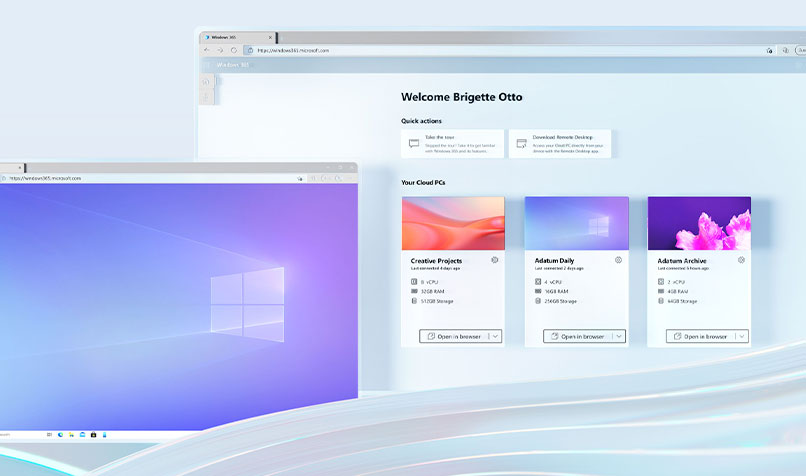 For businesses looking to support hybrid working, Microsoft has launched Windows 365, a cloud service that lets employees use their Windows 10 or 11 system virtually from anywhere.
Windows 365 streams the operating system from the cloud to any device. That means employees can access their apps, data and even their Windows settings on any Windows, Mac or Android device.
The service also makes it relatively easy to deploy, manage and secure what Microsoft calls "Cloud PCs".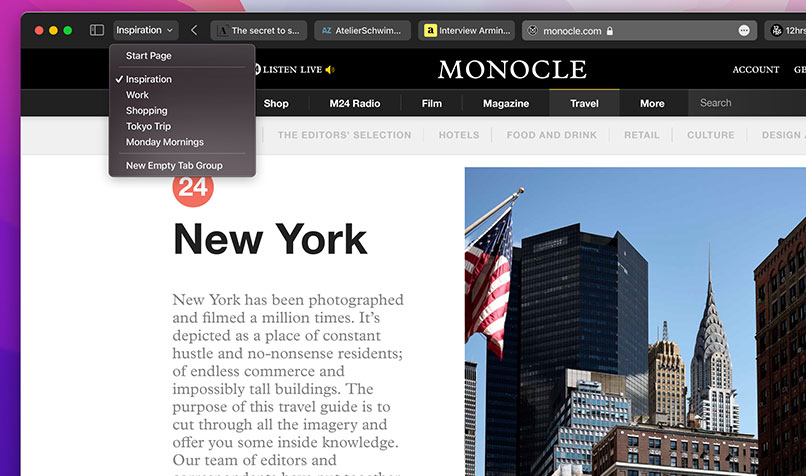 Meanwhile, Apple's macOS 12 Monterey should also be available by the time you read this. Among its new features is Shortcuts from iOS, which allows you to automate everyday tasks, comprising multiple steps and apps.
Many of Monterey's new features are designed to allow your devices to work together. Universal Control, for example, provides continuity between your Mac and iPad. It allows you to use the same mouse and keyboard for both devices, and even drag and drop content between them.
Safari now allows you to organise and save tabs in groups, and you can access those tab groups across Apple devices. macOS 12 also adds incremental improvements to FaceTime, iCloud and more.