The workplace has changed, and, no matter where we work – at home, the office or both – communications and collaboration software has now become vital to how teams work.
Microsoft is one of the big winners, with its Teams app reaching 115 million daily active users in October 2020. That is up from 12 million users from a year earlier.
One of Teams' big attractions is that it is free for Microsoft 365 subscribers. There is also a free version with limited features for non-subscribers.
However, the software giant was quick to recognise the opportunity to make Teams much more than a communications tool, piling in new features during 2020.
As Microsoft CEO Satya Nadella says, "work doesn't begin and end inside a meeting, and with Teams, we are focused on the entire workflow around a meeting – before, during and after".
Here's a guide to getting more from Teams – and some alternatives for those who don't want to be locked into one vendor.
Messaging and conferencing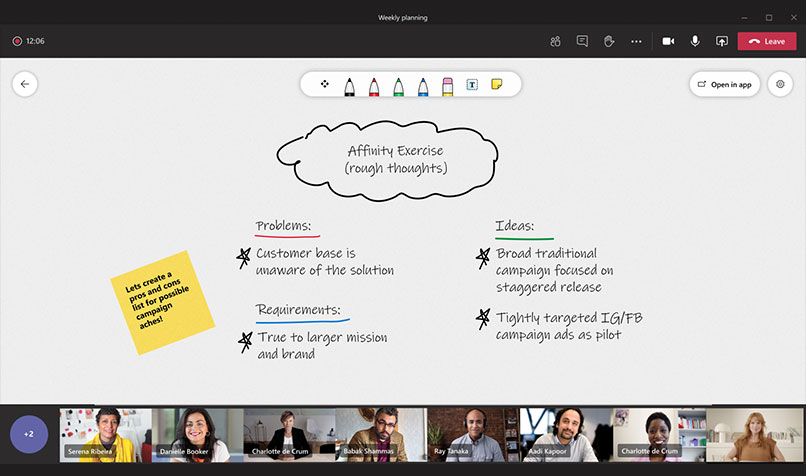 At its core, Teams remains a group messaging app. It is no coincidence that Teams' interface is somewhat similar to the hugely popular Slack. Discussions are grouped into "teams", each of which can have multiple "channels" for specific purposes, such as projects.
The idea is that only people who are part of a particular department or project have access to that team or channel – so they can participate in all discussions and access any information that is relevant to them, without being inundated by irrelevant messages.
Having folded Skype videoconferencing into Teams a couple of years ago, Microsoft added to those features in 2020.
You can easily launch or schedule an online meeting from Teams or Outlook – and also connect with colleagues individually, via text, voice and video chat.
Integrating with other apps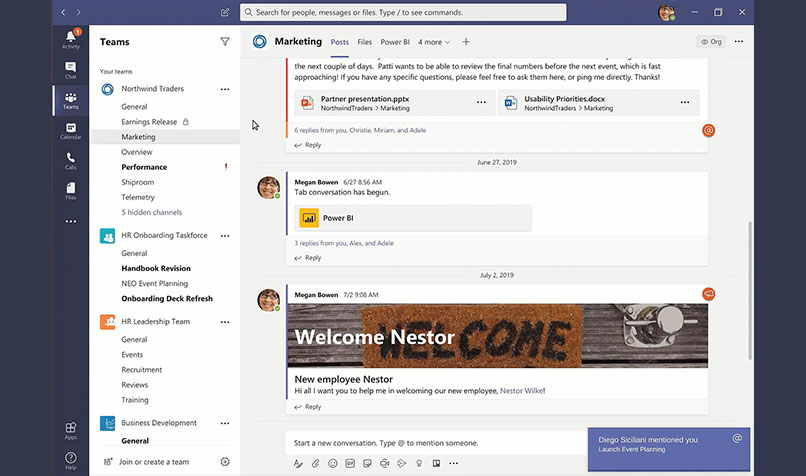 Teams has other built-in features, including Wiki, a convenient way to share online notes and longer documents.
The Files feature allows you to share files via OneDrive and co-edit Word, Excel and PowerPoint files. It also integrates with SharePoint, Microsoft 365's cloud-based intranet and document library.
One area where Teams shines is how it integrates with other apps. These include Microsoft tools such as the task and information management apps, Planner and Lists, along with Forms, OneNote and even Power BI and Project.
Teams integrates with a broad range of third-party apps, ranging from Trello and Zoom, to SurveyMonkey and Workday. These allow you to quickly access certain functions and data in those applications from within Teams. For example, you can add and update Asana tasks from a Teams channel.
Automating tasks
Teams offers a number of time-saving tools. These include Outlook integrations, such as allowing you to share emails with Teams chats, set up Teams meetings from within Outlook and send Teams conversations to Outlook.
As a Microsoft 365 subscriber, you can also access Microsoft Flow (also known as Power Automate) from within Teams. This allows you to build multi-step workflows between hundreds of applications and services – without having to code. Similarly, you can access Power Apps to create powerful apps that can be built on various data sources.
Four alternatives
Of course, Teams is by no means the only option when it comes to communications and collaboration apps. Here are just some of the alternatives.
Element: While Slack is the obvious alternative to Teams for group messaging, there are other options. For example, the relatively new Element is built on the secure Matrix communications standard, offering end-to-end encryption of messages. It also has "bridges" for communicating with other messaging apps such as Slack and Teams.
Google Meet: Zoom and Teams might have captured the headlines, but Google Meet is also well worth considering. As part of Google Workspace, you also get Google Drive, Docs, Sheets, Slides and other apps. You can schedule Meet calls from within Google Calendar or, via a plug-in, Outlook. Alternatively, Hangouts is free with Gmail, although it is limited to a maximum of 25 people on a video call.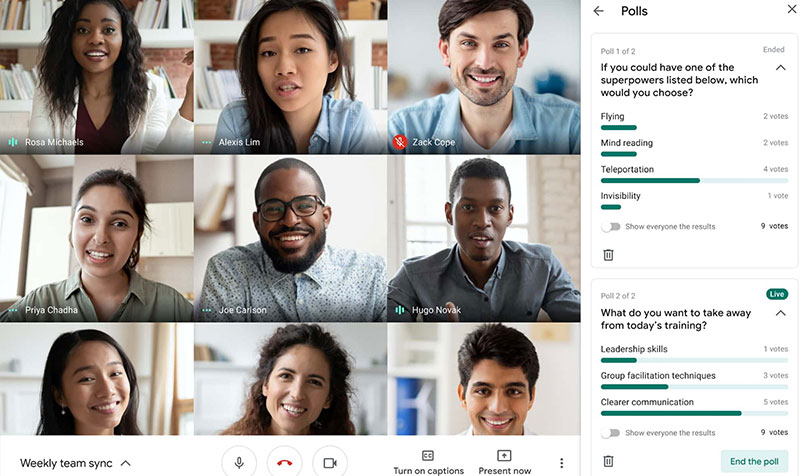 Airtable: There is no shortage of task and information management apps available, but as an alternative to both Microsoft Planner and Lists, Airtable is hard to beat. It offers many of the functions of a spreadsheet, but also allows you to view your data in different ways, including as Kanban-style cards and a calendar.
Asana: As a task, team and project management app, Asana is a good all-rounder. It offers some powerful features, including the ability to automate processes and monitor the progress of projects. It also integrates with a wide range of apps, including Teams and Outlook.