Microsoft Office is still the productivity software of choice for most businesses, with 82 per cent of businesses using some version of the suite, according to a 2017 Spiceworks survey.
Of course, there are good reasons for Office's continued popularity. Word, Excel and PowerPoint are mature applications that have long set the standard for word processors, spreadsheets and presentations. You'll rarely have trouble exchanging files with others or finding staff who don't know how to use them.
However, there are plenty of alternatives that are cheaper or may be more suitable than Word, Excel and PowerPoint. Here are some of those options.
Cloud office suites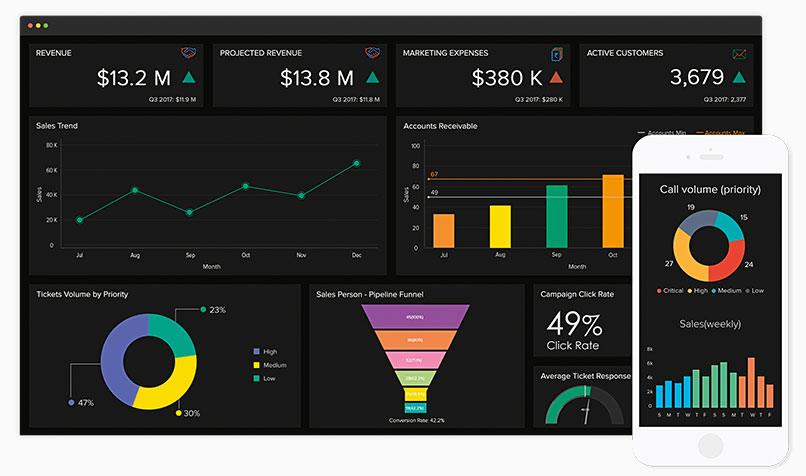 While Microsoft dominates, Google is also a popular choice, with 33 per cent of businesses in Spiceworks' survey using either its commercial online suite, G Suite, or Google Docs and the other free apps with Gmail. If you don't need all of Microsoft Office's features, G Suite is a good-value option with strong collaboration features and plenty of online storage.
Alternatively, Microsoft's free cut-down version, Office Online, may be all you need, while Zoho Docs is also a strong and affordable contender. For enterprises that aren't keen on public cloud applications, OnlyOffice is designed to run on your own server in a private cloud.
Desktop office suites
If you prefer desktop applications, there's no shortage of alternatives. WordPerfect Office is still on offer and, after decades of development, goes close to matching Microsoft Office for power and features. So too do the free, open-source suitesLibreOffice and OpenOffice, which offer versions for Windows, Mac and Linux.
If you don't need all those features and have a Mac, iWork is a typically slick offering from Apple. Windows users have plenty of alternatives, many of which are free or have free versions, including Calligra, FreeOffice, OfficeSuite, Polaris Office,SSuite, ThinkFree Office and WPS Office.
Word alternatives
Of course, all these office suites include word processors, but there are reasons why you might want a standalone app. AbleWord and Jarte are ideal for users with limited disk space who don't need advanced features, while FocusWriter and Writemonkey offer stripped-back interfaces for those who just want to concentrate on writing.
The US$19.99Hemingway Editor (for Windows or Mac) offers hints to help you write better, while the US$45 Scrivener has some useful tools for professional writers. Want to create newsletters, flyers and other marketing materials? Word is often used for this purpose, but a desktop publishing (DTP) application is a far better option, with templates and tools designed specifically for this purpose.
Microsoft Publisher, which is bundled with Office 365 Home, is a good-value choice, as is Xara Page & Layout Designer for US$89.99. Scribus is a powerful, free and open source DTP app that's available for Windows, Mac and Linux.
PowerPoint alternatives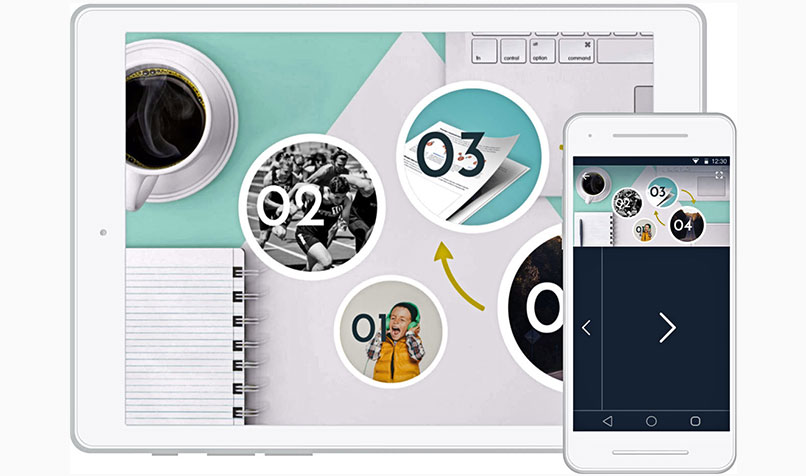 Are you still doing boring, linear slideshows? Prezi will give your presentations a lift by taking an entirely different approach. This cloud application provides an unlimited canvas for your words and pictures. Presentations work by zooming in to different parts of the canvas – a very cool effect.
Airborn is another interesting web-based alternative, offering tools for creating and collaborating on business documents and presentations. Of course, all office suites also include a slideshow creator, and we have previously covered other options in 7 ways to improve your business presentations.
Excel alternatives
Again, all of these office suites offer Excel alternatives. The big problem is spreadsheets are used for all sorts of purposes when there are more suitable and secure other options. There have been numerous cases of spreadsheets with confidential financial or customer data being leaked, such as in 2015 when a New Zealand Ministry of Health official accidentally emailed a spreadsheet containing medical information on 24,000 Kiwis.
In addition, specialised apps are often much more suitable than a spreadsheet for particular tasks. For example, a customer relationship management (CRM) tool like Insightly is better at keeping track of customer data.
A business intelligence tool like Zoho Reports or Microsoft Power BI can provide powerful data insights far more quickly than spending days manipulating spreadsheets.
Furthermore, if the data used by these apps is from a central source, it's more accurate and can be shared more securely, rather than in various spreadsheets scattered around on individuals' computers.
Other apps
Of course, Microsoft Office has other tools, such as Outlook, OneNote, Access, Teams and Skype for Business. But there are plenty of alternatives for these apps too, including Evernote for note-taking, FileMaker Pro Advanced for creating database apps, and Bitrix24 for email, appointments, collaboration, video calls and more.