Given the rapid changes that unfolded amid the COVID-19 outbreak, it's unlikely many of us were adequately prepared for this extraordinary change to how many of us work.
Here are some of the tech tools that have now become home office essentials.
Webcam
Everybody seems to be "Zooming" these days. Zoom says the number of people using its conferencing app each day leapt from 10 million in December 2019 to 300 million in April 2020.
Most laptops have built-in webcams that are fine for typical video meetings, but if you need one for a desktop computer, the likes of Microsoft's A$50 LifeCam HD-3000 can usually do the job.
If you do need an upgrade, look for a webcam like Logitech's A$230 StreamCam with 1080 pixel support and advanced features such as facial tracking.
Headset or speakerphone
Whichever videoconferencing app you use, good audio is vital for a successful meeting. Unfortunately, many laptops' built-in microphone and speakers don't cut the mustard.
One option, if you have a quiet home, is to buy a speakerphone such as the A$179 Jabra Speak 410.
For most homes, however, a headset is a better option.
The good news is, if you have a decent set of headphones for your phone, they should do a pretty good job for videoconferencing.
However, good business headsets are better. For about A$299, for example, Jabra's Evolve 65 offers all-day comfort, crystal-clear audio, Bluetooth connectivity and active noise-cancelling technology.
Router and wireless extender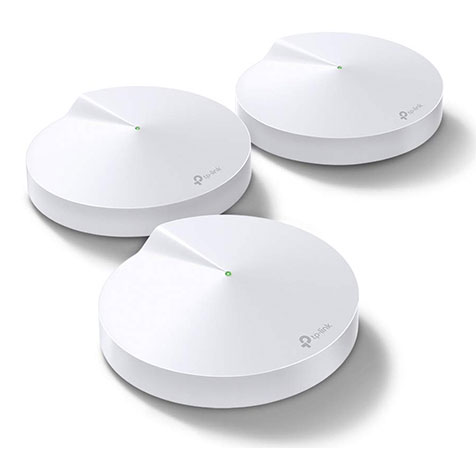 You may need to upgrade your broadband plan to ensure it has the bandwidth you need – particularly if you have a big household. However, your wireless network could be another bottleneck.
A new router with the latest wi-fi technology can improve wireless range and speed – although certain types of walls, fridges and various other objects can interfere with wi-fi signals.
The simplest solution is to buy a wireless extender for the wireless "black spot". Prices of these devices start from about A$40, but for best performance, make sure you buy one with the range you need and support for your router's highest wi-fi speed.
Another option is to replace your router with a mesh wireless system, such as the TP-Link Deco M9 (from A$370 for dual routers). Just make sure it will work with your NBN connection – and you may need to buy a voice-over-IP adapter to keep your landline.
A new laptop or PC
Are you making do with an old computer or laptop? Upgrading to a new system is probably the single best way to improve your productivity and working conditions.
Even a new budget system is likely to be better than many old models, but with laptops, in particular, you generally get what you pay for. The likes of an Apple MacBook Pro and HP Spectre are generally faster and, importantly, more usable than budget models – with better screens, keyboards, trackpads and battery life.
Over the past decade, 13-inch laptops have been the "sweet spot" for most people, offering the best balance between size and performance. Yet it could also be worth exploring the new breed of smaller, lighter 15-inch laptops. The extra screen size offered by the Dell XPS 15 or Microsoft Surface Laptop 3 15-inch, for example, can make a big difference if you're sitting in front of it all day.
Don't discount getting a desktop computer. It may not be portable, but you'll generally get much better performance than a similarly priced laptop.
Monitor
If you're using a laptop or an old screen, a new monitor can make a big difference to your workday, and a good 24-inch monitor such as the ViewSonic VX2457-MHD will set you back less than A$200.
Decent 27-inch models can cost less than A$300, but for A$680, Dell's UltraSharp U2719D offers Quad HD (2560 x 1440 pixel) resolution and features such as the ability to adjust its height and tilt. For an even bigger display, Samsung's UR590C is a 32-inch curved monitor with 4K resolution that sells for about A$800.
In addition to offering bigger, better displays, these monitors can be used for dual-screen set-ups with either a laptop display or a second monitor to help you multitask and improve productivity.
Keyboard and mouse
A good keyboard and mouse are essential if you use them all day – and they don't cost the earth. The A$60 Logitech Wireless Combo MK270 offers a solid, usable wireless keyboard with a decent mouse included.
If you're a fan of ergonomic designs, Microsoft's A$151 Sculpt Ergonomic Desktop keyboard and mouse might suit you. If you're happy with your keyboard, but want an ergonomic mouse, Logitech's A$150 MX Master 3 is a popular choice.
Meanwhile, mechanical keyboards have made a comeback. In fact, the likes of the A$250 Das Keyboard 4 Professional are highly sought after for their durability and tactile feel.
Docking station
While it's possible to connect a monitor, keyboard and mouse to your laptop, a docking station will make it more convenient to do so. Just keep your peripherals permanently attached to the docking station, and all you need to do is connect your laptop to get an instant workstation.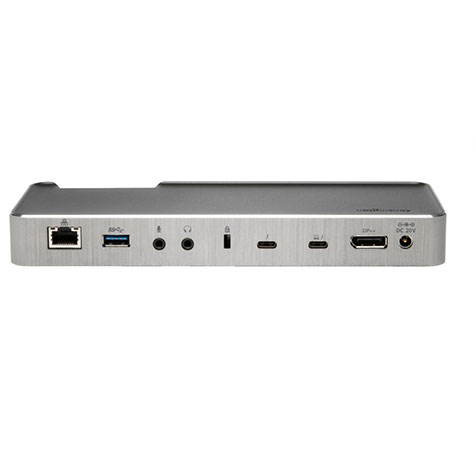 Docking stations also offer more ports than laptops, allowing you to connect monitors, storage and other devices, and plug into an ethernet wired network.
Major manufacturers offer docking stations for their laptops, or you could go for a universal station. Prices start from under A$100 for Alogic's tiny USB-C Travel Dock Essential, for example. Then there are the likes of Kensington's SD5200T Thunderbolt 3 Dual 4K Docking Station for about A$585, which, as the name suggests, allows you to connect two 4K monitors and much more.
Just be sure the station connects with a port that's compatible with your laptop – generally either a USB-C or Thunderbolt 3 connector – and your monitor and other devices.
Ergonomic furniture
If you're sitting at your computer all day, you simply can't make do with a dining chair. You could spend a lot of money on an ergonomic chair from the likes of Herman Miller, but a good office chair, such as Ikea's A$230 Markus, may offer the back support and adjustability that you need.
Another option is not to sit all day by investing in a standing desk converter. The A$450 VariDesk Pro Plus 30, for example, sits on a desk and offers two height-adjustable platforms for a monitor and a keyboard, allowing to you quickly switch between sitting and standing.
Alternatively, adjustable laptop stands are available from about A$60.
Security software
Businesses face heightened security risks, so it's essential that you lock down your system as much as possible.
That starts with ensuring you're using good antivirus software. Even free apps such as Windows' built-in Microsoft Defender can do a pretty good job at malware protection these days. However, the likes of Norton 360 – from A$79 per year – offer better protection and other tools, such as an improved firewall, password manager and more.