Jeevan Sunther ASA
Associate, Board advisory services KPMG Malaysia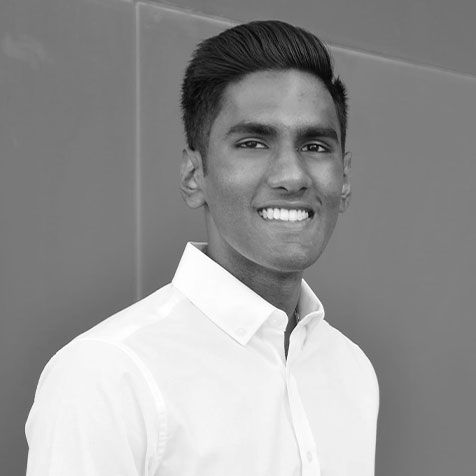 Being the generation of social media and countless mobile apps automating even the simplest of daily tasks, Gen Zs are spoilt for choice in every aspect of their lives, including when finding a career.
Gen Zs have been called the "most demanding generation" of workers, playing a leading role in the Great Resignation trend complicating the hunt for talent globally.
From my experience, top on the Gen Z worker's list of career priorities is flexibility. The backdrop of the pandemic has raised some serious questions about the myth that, to work well, one needs to commute to the office five days a week. Gen Z workers are not as prepared as previous generations of workers to give up their personal lives for career growth.
Gen Zs find themselves entering the job market in the midst of a global economic slowdown and having to fork out more for less due to rising inflation. This has necessitated calls for organisations to ensure pay is competitive.
In Malaysia, previous taboos of discussing pay are being dismantled with social media accounts calling for greater transparency among Gen Z workers to discuss pay with their peers. Gen Zs are more aware than ever of how their pay stacks up against that of other companies and industries, meaning there is effectively no place for organisations to hide.
Gen Z workers also crave autonomy and a chance to kickstart passion projects within the workplace. From mental health campaigns to community outreach programs, the Gen Z worker craves opportunities to use their creativity and energy to make a difference in the workplace, beyond their day-to-day tasks.
Kavindu Abeyweera ASA
Graduate financial analyst, Department of Treasury and finance, Tasmania
As a kid, the field of accounting did not appeal to me much. I think I fell into it through better grades and an understanding of what the profession entailed overtime – so, it was not love at first sight!
One of the main reasons why I'm in my current role at Treasury is because it allows me to engage in serving the public using my skill set. It is satisfying to see the big picture through the numbers resulting from policy measures and budget management, which benefit the broader community over the long run.
Gen Zs are fast becoming the most educated generation in history. Consequently, employers who focus more on investment in learning and skill development become more attractive.
As a Gen Z, I like to see myself grow within an organisation and grow as an individual. Providing staff members with more relevant learning and development opportunities shows that the employer is genuinely interested in their continuous growth.
Having spent a good part of our lives close to digital devices, most of us Gen Zs get excited and are intrigued by updates in the tech world. Given this environment, most Gen Zs like to be part of organisations that don't hold back on digitalisation and make it happen today, instead of thinking it's tomorrow's problem.
As a result of being the "always on" generation, constantly connected within a digital environment and working more from home with boundaries blurred, it is also vital for me to be able to maintain a good work–life balance.
Achieving financial stability through fair remuneration is equally important, as well as having a positive workplace culture, where individuals feel they are being heard and part of the team.
Kevin Yeung CPA
Assistant vice president, APAC compliance audit, Citibank N.A. Hong Kong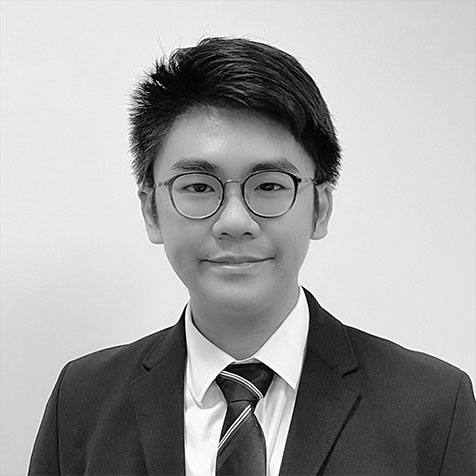 One important thing I see Gen Z really wants to get out of a job is knowledge. I used to work closely with two Gen Z analysts in a US bank, and they were always curious to understand how the things they were working on fit into a bigger picture, how their work would impact the organisation and, at times, they would challenge the ways we all work.
That is a unique value of Gen Z – they demonstrate curiosity. Organisations should strive to create an open dialogue where people can feel free to ask questions.
Gen Z also appreciates flexibility in their work. Nowadays, working from home has become a new trend. Take myself as an example, I am currently on a cross-border remote working program, where I have travelled to another jurisdiction to visit my in-laws.
In the past, cross-border remote working was simply impossible. Once it was difficult to take care of family living abroad. However, modern technology enables it, and Gen Z genuinely appreciates it.
Trust Gen Zs, fulfil their curiosity and offer them flexibility to help them get the most out of their workplace.
Meet the experts
Jeevan Sunther ASA
Jeevan Sunther ASA is an associate with the board advisory services team of KPMG Malaysia. Sunther is also a member of the Young Professional Advisors, a committee within the Malaysian division of CPA Australia, which aims to support ASA members in their pursuit of the CPA status. He is an alumnus of the Australian National University, where he graduated with a bachelor of commerce degree majoring in accounting and minoring in finance and business law.
Kevin Yeung CPA
Kevin Yeung CPA graduated from the Hong Kong University of Science and Technology in 2017. Since then, he has worked as an internal auditor with a number of US banks, including Bank of America Merrill Lynch as assistant vice president, APAC Control Functions Audit.
Kavindu Abeyweera ASA
Kavindu Abeyweera ASA is a graduate financial analyst at the Department of Treasury and Finance, Tasmania, where he is involved in financial reporting at a whole-of-government level. He started his career in EY's audit and assurance services division, before completing his postgraduate studies in accounting in Tasmania. Outside of work, he likes to focus on his health and wellbeing by getting involved in sport and clubs within the community.