At a glance
Social distancing measures have been a catalyst for a culture change within workplaces that would normally have taken several years to achieve.
Ensuring that the positive changes endure beyond the pandemic requires new approaches to culture transformation and evaluating change initiatives.
Lasting cultural transformation is an ongoing process that needs to be monitored and tweaked on a consistent basis.
If you want to gauge the power of a crisis in serving as a catalyst for change, the COVID-19 pandemic is an excellent case in point. It is hard to imagine a more radical shake-up of the modern workplace.
For years, workplace flexibility has been a sought-after perk many organisations have been reluctant to offer, instead locking in workers to long commutes, rigid work hours and tension between competing career and family pressures.
When Australian Government regulations introduced in March 2020 shut down non-essential workplaces, entire workforces went remote almost overnight. KPMG Australia responded by adopting a three-hub workplace model comprising home, office and client.
"It would have taken years of negotiation to get to that point without COVID," says Sally Calder, a partner in KPMG Australia's people and change team. Now, she says, "there is no question of our firm being one that goes back to five days in the office. It doesn't make sense."
The pandemic offers a rare chance to rethink the way we work. Organisations such as KPMG Australia are recasting work as "a thing that's done, not a place to go to". In this unpredictable environment, the onus is on organisations to implement new ways of working and the cultural change necessary to achieve strategic goals.
As Britain's wartime prime minister Winston Churchill famously said: "Never let a good crisis go to waste".
Culture and how to measure it
Culture is "the way things are done around here", says Andrew Seinor FCPA, co-founder of The H Factor, an online people management system for small and medium-sized businesses.
The H Factor-designed employee surveys assess organisational culture using behaviour rather than sentiment as a metric.
"Our survey doesn't ask people how they feel," Seinor says. Instead, it asks employees to identify if certain behaviours exist in the workplace, and uses their responses to analyse culture. "The behaviour might be, 'around here when things go wrong, it's more important to find someone to blame than fix the problem'," Seinor says.
"That's behaviour that many people would recognise in an organisation, and it says something about its culture. If you want to change the culture, you need to understand what is driving that behaviour, so you can then implement a change. In this case, the drivers of the behaviour are probably fear and risk aversion."
Culture design should identify the drivers of values in an organisation and promote behaviours that will deliver desired outcomes. In discussions about culture, language matters.
"People tend to think of culture as good or bad," says Seinor, who prefers to think in more objective terms. It is more useful to ask if a behaviour or process is productive or unproductive, he says. "Is it contributing to us achieving our objectives? Or is it detracting from us achieving our objectives?"
"Think of culture as a garden," says change management expert Friska Wirya. "Culture continuously grows and evolves. Just like a garden, it needs ongoing care and nurturing if it is to thrive."
Cultural transformation must be an ongoing process. "It's not a shot-in-the-arm approach. If you're serious about culture, you need to measure it more often than once a year," Wirya says. "It needs to be lived and breathed. "A flourishing culture is evidenced by low turnover and reduced recruitment costs as word of mouth drives talent acquisition.
Signs of an ailing culture include poor results in customer satisfaction and employee engagement surveys. "You can sense it in people's language, you can see it in their behaviour when they walk the halls with their eyes cast downwards," Wirya says.
Failure of compliance is another clear sign the culture is failing, says Seinor, pointing to high-profile examples such as Rio Tinto, which approved the destruction of ancient rock shelters at Juukan Gorge in Western Australia in May last year, and AMP, which was accused of mishandling alleged sexual harassment claims.
An organisation might be on the right side of the law but commit an ethical breach, notes Seinor. "When you're straddling those kinds of issues, it's usually an indication that the culture isn't quite right."
The pay-off for investing in culture is improved performance and employee retention, reduced costs and happier workers. "At the end of the day, it's the people that make things happen," Wirya says. "You only have to look at companies with enviable, thriving cultures, such as Apple, Toyota and Southwest Airlines. It's what separates the determined from the dabblers."
The culture we need to survive crises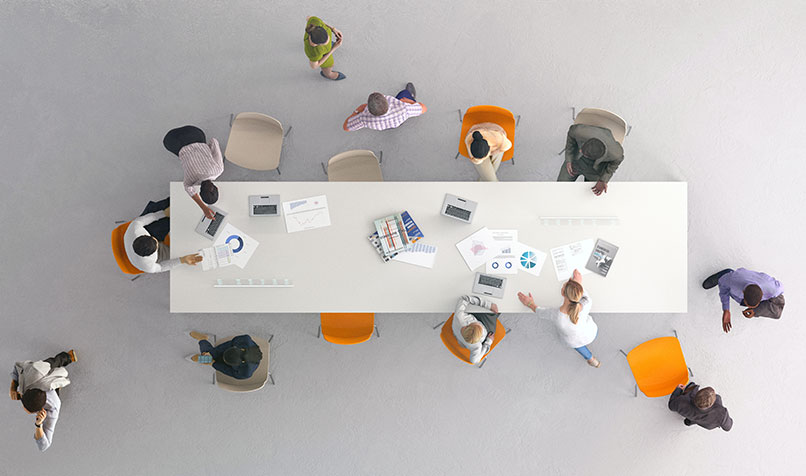 A crisis reminds us that "we are capable of adapting quickly", says Kathy Hilyard, partner, people and change at KPMG Australia.
In the past, there has been a tendency to react quickly to a crisis but revert to old habits once it has passed. "The difference now is that we have disruption on disruption on disruption."
The multidimensional COVID-19 crisis illustrates just how "uncertain, complex and volatile" the world is, says Hilyard. Until now, she says, we've relied on "structured, ordered and traditional" responses, which are no longer sufficient.
In this atmosphere of instability, organisations must "be adaptive, resilient and responsive to the unknown and the uncertain".
In COVID-19: Conscious Culture Creation: New Ways of Working, Calder and Hilyard outline a path forward for leaders to reshape culture in a post-pandemic setting. Workplaces need to be "elastic", they argue – "fun, fast, successful, tough and capable of renewal and reinvention".
The expression of emotion and anxiety became more common in workplaces during the pandemic as workers adjusted to video calls and virtual interactions instead of face-to-face communication. As a result, leaders need "to create adaptive, highly engaged, human workplaces that are enriching, empowering and enabling".
Writing in the Harvard Business Review, Jennifer Chatman, co-director of the Berkeley Haas Culture Initiative at the University of California's Berkeley Haas School of Business, and Francesca Gino, author and behavioural scientist, identify cultural adaptability – "an organisation's ability to innovate, experiment, and quickly take advantage of new opportunities" – as the key attribute in the post-pandemic new normal.
"Leaders must continue to cultivate their company's culture to help people stay focused on the most important initiatives, even as they contend with the unprecedented challenges and continuously changing conditions presented by the pandemic," they write.
According to Calder, the upheaval of the pandemic has seen a new set of leadership skills come to the fore: agility, compassion, empathy, vulnerability and an aptitude for deep listening, as well as the ability to link decisions to purpose and "to go into a conversation as a leader knowing you don't have all the answers".
Strong leadership in a crisis entails being clear about desired values and behaviours, while remaining what Hilyard calls "pragmatically optimistic – not falling into the trap of reassuring people it's going to be OK, but providing some sense of purpose and direction".
Overcoming resistance
Any cultural transformation is bound to encounter pushback. Engaging early with stakeholders is essential, says Catrina Rowe, change manager at CPA Australia.
"If your key stakeholders are building the change with you along the way, pushback is circumvented, because they're involved and can give you a heads-up on what's going to work and what's not going to work, " she says.
The first step in a program of change is to engage with stakeholders to understand why the project was instigated in the first place. At CPA Australia, change often originates from member feedback, says Rowe, who is currently working on two projects: a website redevelopment and an education project.
A crucial aspect of a change manager's role is to ask questions, draw conclusions and avoid assumptions. Change management requires "a lot of listening", Rowe says. "You're often a sounding board for people's concerns."
More often than not, resistance to a project stems from an underlying issue. "I often find that resistance can be managed, or at least maintained, if you understand someone's perspective and where they're coming from," Rowe says.
Five facts organisations need to know about culture transformation
The art of positive and enduring culture change.
"People think that cultural change is amorphous – it's not," says Sally Calder, a partner in the people and change team within KPMG Australia's management consulting division. "It's actually a hard piece of work that is heart-driven but head-led. It's an art and a science."
One: You can't delegate the leadership of culture change. "If you're not owning it as the CEO from the very top, no one is going to think it's important," Calder says.
Two: Culture change takes time. "You have to be in it for the long haul, and you have to invest in it accordingly," Calder says. "You can't change culture off the side of a desk."
Three: Identify your "Why?" "There is a specific technical skill set involved in helping an organisation ask the right questions, starting with 'why do we need to change culturally?'," Calder says. "The reason could be a failure of reputation or relevance or the delivery of promised outcomes – but it has to be compelling. There has to be a powerful 'Why' you can explain to people."
Four: Involve your staff. "It is an undeniable truth that people perform best in a culture that they have had a part in designing," Calder says. "You can't say, 'these are our new values, go forth and live them'." By becoming engaged in a broad conversation about organisational culture, employees become invested in its success.
Five: Measure your progress "with real granularity", Calder says. Celebrate, leverage and learn from success stories, and identify where progress still needs to be made.
Case study: ING's Orange Code
Dutch multinational corporation ING "has done culture change very well", says change management expert Friska Wirya.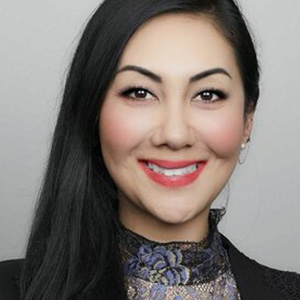 In 2016, ING launched its Orange Code, a set of principles outlining a new culture in conjunction with the company's Agile transformation.
The Orange Code's architects included ING's workforce in its development in the hope that it would help guarantee its success.
The team created a company-wide survey for employee feedback on desired behaviours and ran leadership workshops on culture and strategic goals. The result was a simple document outlining three broad values, each exemplified by four behaviours.
The project also prompted the development of Kudos, an app that allows employees to send praise to colleagues who demonstrate the behaviours featured in the Orange Code.
ING's program of change relied on four levers: role modelling, the power of a compelling story, reinforcement, and developing the skills required for change. Once it was launched, every employee completed an Orange Code assessment to determine their fit for the new culture.
"The people who didn't fit with the culture were exited from the business. They were very serious about it," Wirya says. "They invested the time, they freed up the necessary people to make it happen, and they had the right people leading it as well."
It is an investment that paid rich dividends, says Wirya. "Now ING is one of the most respected brands in Europe, and very much one of the most desired places to work."