At a glance
For many years, middle managers have been given a bad rap based on a misconception that their sole focus is operations work.
In reality, a well-trained, high-performing middle manager is essential in keeping teams engaged and on track.
Most middle managers also come with considerable knowledge and experience, and can be counted upon to be the gatekeepers of quality standards.
In the current job market, a strong and high-performing middle management team is a key aspect of an organisation's strategy for attracting and retaining talent.
They have been lampooned by cartoonists for decades and inspired some cringe-inducing office-based TV comedies, but is it really fair that middle managers cop such a bad rap?
The reality is, a properly trained, high-performing middle manager is essential to keeping the wheels turning and the team on track.
They can drive engagement, improve productivity and reduce the amount of burnout across the organisation, argues Rebecca Houghton, organisational expert and founder of BoldHR.
"For a long time, middle management really had a reputation for being paper-pushers and not adding any value – they were the fat cats sitting in the middle not doing much. But that has largely been stripped out of organisations over the years, and the nature of the value they can add has changed."
Houghton refers to middle managers as the B-Suite and says, viewed in a different way, they are a powerful force in any organisation – and rather than adding an unnecessary layer of fat, they can keep a business on track and in profit.
"For medium to small businesses, the value is that you've got a group of people who are very experienced. They're not new people leaders, they've been around the block a few times and they know what they're doing.
"Senior leaders should really be looking to hand over the quality standards of the organisation to the B-Suite, and be confident in their abilities – because they are the subject matter experts," says Houghton.
Business benefits of empowering middle managers
Empowering middle management brings several benefits, regardless of the size of your business, says Anna Marshall, author and founder of People Mastery.
Providing middle management leaders with the opportunity to delegate is crucial, she says. If they have permission to allocate work tasks and concentrate on strategic thinking, the business will be more likely to flourish.
Keeping them responsible for day-to-day tasks is not using their skills effectively.
"If leaders are not leading well, they're not able to delegate down, which means they end up working down. And that squeezes the people underneath them and they get pushed further down into the weeds," says Marshall.
"That doesn't benefit the business at all."
Trusting and respecting middle managers empowers them to do their job, which in turn helps them promote those traits to their teams.
Offering development opportunities to improve communication and decision-making skills will have a flow-on effect throughout the business.
"Development really is a critical strategy to engaging and retaining staff. And not just those middle managers, but everybody underneath them. If you're not doing good development in that role, you're probably going to have high turnover," says Marshall.
Houghton says not only will people leave if there are no development opportunities, but that providing avenues for development help brings teams together.
"Sometimes you wish you could clone a good manager. So, make them responsible for claiming their own success and creating more capable workers like themselves.
"To do that, they'll be doing a lot of coaching, expectation-setting and skills-building, which knits cultures together. That is a lot of value add, which means that the business owner can step away from that intensive day-to-day stuff," says Houghton.
Stepping away from daily tasks can be difficult for some newly appointed senior leaders, she says, but it is worth it for the direction of the business.
"Sometimes a CEO might still be in that subject matter expert mode, but actually need to be running the whole business. But people tend to lean on the things they're most familiar with, which means that they'll want to do the coaching and the training and the development.
"That's fine when you're a team of five, but it's absolutely untenable when you're a team of 25, 55 or 105.
"You've got to make a decision as a CEO of what point do you stop being a practitioner and start being a leader. And the minute that you step away from being the best practitioner in the business, you need other people to step into that role, and that's your B-Suite," Houghton says.
Rapid turnover can also be avoided if middle managers are used to help create a pipeline for succession – to prepare the next middle management team before they leave, says Marshall.
"There is a turnover in any business – and you want a level of churn, because otherwise it gets very stale – but it can't be too much. So, if you have effective middle managers in place, they're developing your next team for when a key person leaves."
"Good succession is the outcome of solid development," she says.
"I worked with a client recently who had one retirement and one resignation from their leadership team. And because they've been doing so much robust development, they had two internal candidates who dropped straight into those two roles.
"That kind of internal movement inside a business just saves you so much time and effort."
Middle managers who are valued and respected can also help prevent silos from occurring across the organisation.
"Middle managers can encourage their staff to look up and across the organisation, rather than just narrow and deep in their patch. If you don't have that working properly, then you get this fragmentation in your organisation and you can get these silos.
"And of course that's toxic for any business, no matter what size you are," says Marshall.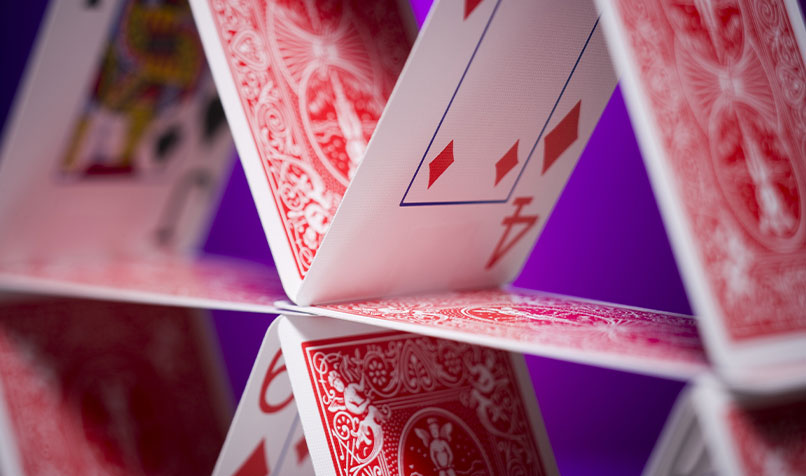 A strong and empowered middle management team will only be as effective as the people who make it up. At the core of a middle management role is people management, and that is not a skill everyone has.
"There's plenty of people in any organisation who like being an influencer, but don't want to be a people manager. And there's quite a lot of people who don't like being an influencer.
"You need to be quite specific about what you're looking for, because if you get people managers who don't want to be influencers, you end up with the paper-pushing type – they like the authority but they don't want to exert the influence to drive motivation and collaboration," says Houghton.
Unfortunately, many organisations make the mistake of only offering promotion through a business in the form of leadership, which means career progression is often dependent on being able to manage other people.
"That creates the risk that you've got people who do not want to be people leaders in middle management positions because they see that as the only way of progressing in their career," says Marshall.
It should be a give-give arrangement also. Asking managers to take on more responsibilities, and with it quite likely more work, can face some opposition unless there is a clear outline of what is expected of them.
"You've got to give them a little bit of room to do that work.
"If they're on billable hours then you need to make sure that you're just cutting a little bit of their targets off so that they can invest that time into the broader workforce, which of course will increase the billable hours of the broader workforce," says Houghton.
The role of the middle manager has also been brought into sharp focus as a result of the pandemic, says Marshall.
"It has created the opportunity for anyone in a leadership position to pay more attention to their people and not just in a, 'are you doing your job kind of way,' but 'are you actually okay as a whole person?'," she says.
Keeping that attitude as people transition back to offices will be the difference between whether people stay with an organisation or move on.
"It's totally a buyer's market, and employees can shop around," says Marshall.
"A strong and functioning middle management team should be part of your attraction and retention strategies in what is now going to be a very complex market."
Houghton also points to the way the pandemic has heightened levels of anxiety and burnout, noting that intolerance for bad behaviour has increased and people aren't so frightened to talk to their employers about what they want.
"For the first time in any research I've ever seen in 20 odd years is people saying that the number one thing people want is decent people to work with, and that often starts with their leader."