At a glance
There has never been a higher number of collaboration tools at our disposal to encourage productivity gains.
While technology has a significant role to play, the people using the technology remain at the heart of getting collaboration right.
An important yet often forgotten aspect of collaboration is teams coming to an agreement on the principles of engagement and individual roles and expectations.
Savvy leaders know that true collaboration occurs when organisations take time to build relationships between people.
"A lot of big companies have got tools to the wazoo," says culture change expert Colin D. Ellis. "But they still don't have that connection between individuals."
As collaboration takes on ever more importance with the advent of remote and flexible working, silos within businesses are being flattened in favour of agile teams that can connect to deliver productivity gains.
An often forgotten element of great collaboration, says Ellis, is agreeing on principles of engagement and how teams will behave towards each of these principles. Goals and agendas must be clear. Roles and expectations should be set and understood. Digital tools must be fit for purpose and support collaboration, not get in the way.
"And you need to be empathetic towards different people's communication requirements," Ellis says.
Right people, right place
A career highlight for Ian Broadway FCPA, CFO of St Vincent's Hospital Melbourne, has been working with Dr Brendan Murphy, Secretary of the Department of Health and one of the architects of Australia's public health response to COVID-19.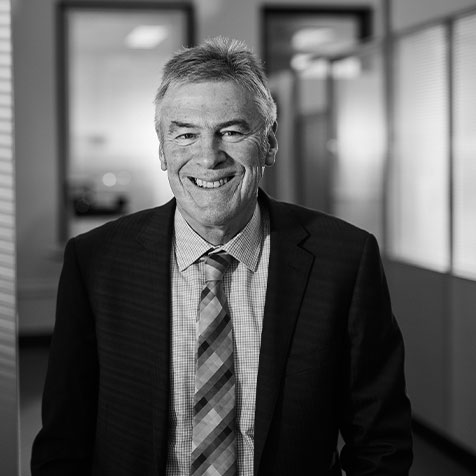 When the two worked together at healthcare provider Austin Health, Broadway observed how Murphy used collaboration to achieve operational and financial goals.
"In hospitals, there are so many experts that you can have a bottomless pit of ideas," Broadway says. "But Brendan has the knack of getting the right people in the room and ensuring decisions are made. He brings people together with credibility and knowledge and intellect."
In his current role, Broadway says he is lucky to be working with a CEO who is taking collaboration even further by using it as a cornerstone for a massive change program that similarly tries to build trust with multiple teams across medical and government departments, through clear communication and consideration of competing needs.
"A black-and-white numbers approach won't work," he says.
Striking a balance between budgetary constraints and doctors' desire to save lives is never easy.
"It's a matter of making sure the doctors are involved in the decision-making," Broadway says. "Collaboration in health doesn't work when you have administrators telling medical experts how to do their work."
He also advocates having the CEO engaged in all of an organisation's departments to ensure collaboration and change occurs in a uniform and structured way.
Technology to the fore
While people lead collaboration, technology has an important role to play in enabling it, particularly with the advent of wide-scale remote and flexible working arrangements.
From digital whiteboards such as Miro to workflow management platforms such as Monday.com and Trello, technology is allowing people to connect and collaborate effectively regardless of their location.
Robbie Robertson, virtual office managing partner at Deloitte, recently took part in a Zoom meeting with a global client, in which participants from Singapore, Japan and Australia watched a PowerPoint presentation with the slides live-translated into multiple languages.
"We were able to converse on a complex topic, where English wasn't everyone's primary language," Robertson says. "It allowed people to feel confident and follow the conversation easily."
Such a scenario demonstrates how technology can be used to collaborate and encourage confidence within teams, sending a message to all parties that their presence and input are valued. Robertson offers a number of tips for effective virtual communication.
First, set up employees and clients for success by making sure they are comfortable on a designated technology platform, before pitchforking them into a meeting. A pre-meeting rundown on how to use the technology can often prevent embarrassment.
"This really breaks down a lot of barriers and creates incredible trust, especially with clients who appreciate that we're thinking about them and not throwing them into a situation that makes them feel uncomfortable," Robertson says.
Second, humanise the virtual experience by listening with intent, so you can understand exactly what participants are thinking and expressing.
Third, meeting hosts should embrace "inclusivity" to ensure all participants can have their say and jump into the conversation if they wish. "As a chairperson, it's vitally important to look for those visual cues and keep an eye out to ensure that everybody is able to have a say or feel included."
Finally, Ellis urges businesses to ditch the unproductive habit of back-to-back meetings. Too many businesses have simply swapped their poor meeting culture from physical offices to the online environment.
"It's not that all meetings are bad, but most meetings just get in the way of productive time, which further gets in the way of collaboration," he says.
Make work "visible"
Workplace productivity expert Dermot Crowley believes many companies could benefit from better leveraging the right technology, especially when working remotely.
"They often don't have systems that make the work visible across the team, so they're trying to collaborate using their email inboxes or in an Excel spreadsheet, and it just doesn't cut it," Crowley says.
For Crowley, the key is to allocate time to think about which digital tools suit particular team and business needs, and to then roll them out across the business, along with training and education.
"Teams need to commit to an agreed set of tools," he says. "Then, it requires a strategy and a cultural change, because it's hard to get people to shift how they normally communicate."
With a tool such as Microsoft Teams, he suggests telling team members to use it when they are discussing projects, processes or problems with other staff. Email can then be used for more general tasks and communication.
"To create such a cultural shift, the leaders in the team need to direct the change."
Likewise, workers should be held accountable for their actions and results. "If you have those elements in place, they tend to act as guide rails that keep everyone in alignment around the collaboration."
Recruit wisely
As leaders grapple with their collaboration strategies, Ellis issues a reminder – collaboration cannot be forced.
"The teams need to agree on how they'll work together," he says.
At St Vincent's Hospital, Broadway says collaboration is so critical that finance teams should be conscious of bringing natural communicators into their teams when they recruit staff, especially as budgets shrink.
"Of course, they need to know their technical financial stuff, but they'll also need to know how to work with the business and stakeholders in a collaborative way. That's the biggest change I'm seeing."
Healthy business outcomes
In a healthcare setting, successful collaboration can literally mean the difference between life and death. Getting collaboration right also pays off financially.
When he entered the health sector, Ian Broadway FCPA noticed a "siloed" workforce of doctors, nurses, administration staff and allied health workers. "Historically, there was a real pecking order," says Broadway, CFO at St Vincent's Hospital Melbourne.
Breaking down such barriers was crucial to encouraging collaboration and delivering stronger business outcomes both at St Vincent's and his previous employer, Austin Health.
To nurture collaboration, Broadway ensures that within the finance team he has skilled communicators who can effectively get the message across to other stakeholders. That group then works hand in glove with financial and data analysts, who love to "deep dive into the numbers," Broadway says. "Those two skillsets together complement each other and work better."
At the Peter MacCallum Cancer Centre in Melbourne, CFO Lucy Franzmann FCPA draws on her past experience in the arts sector, at Victorian Opera and the Royal College of Music in London, to drive home the importance of collaboration.
"Collaboration is inherent in the arts," she says. "To make a performance, you're always working with multidisciplinary professionals, whether it's the set designers, front and back of house and so forth. So, it was a fantastic way to learn about how to bring off an idea or a project."
A lesson Franzmann has also learned is to keep her "dissenters" close.
"Sometimes there is a temptation to discount the most vocal person as noise, but you have to be careful that they're not actually saying something really valuable and you miss it."
All employees, from doctors to cleaners, need a voice if Peter MacCallum is to achieve its goal to deliver the best clinical care for patients and, ultimately, find cures for cancer.
"Having that common purpose is fundamental," Franzmann says.
Such a collaborative approach has paid off, with the centre last year receiving A$85 million in Australian Government funding to support research into immunotherapy treatments for cancer.
"It's one of the greatest hopes in the way that we'll treat cancer in the future," Franzmann says. "And that funding was the result of real collaboration between our clinicians, researchers, fundraisers and government stakeholders."
Broadway notes that, in the past, a brusque approach to budget matters could upset doctors seeking crucial funding, or risk relationships with other key external stakeholders. "Finance people would just put a line through a budget item and not communicate with those affected. As a result, there was just no trust."
One of the rewards for good collaboration is better business outcomes, including having a better chance of gaining crucial government funds.
"So, the collaboration factor is make or break," Broadway says. "If you don't get it right, you don't succeed operationally, or financially either."
Top tech tools
Here are some popular workplace collaboration tools and how they can help.
Monday – a workflow automation tool that enables teams to easily organise their processes, projects and everyday work. It also offers task templates and different ways to view project tasks, including timeline and kanban.
Trello – easy to learn and ideal for monitoring projects in real time, assigning tasks and sharing lots of files and documents. You can also set up to-do lists and delegate tasks.
Slack – a communication tool based around the chatroom, offering features such as file sharing and the ability to organise chats based on topics or relevant team members.
Asana – assists with managing projects and tracking the work, as well as creating to-do lists, setting deadline reminders and sending requests to colleagues.
Miro – an online whiteboard platform that can be used for brainstorming, or as a hub for strategy, planning and execution.
Microsoft Teams – great for group chat and notifications, this platform keeps all your data for planning, scheduling, instant messaging and video calls in one place.
While these tools may improve workplace collaboration and performance, they usually do require some level of training and education.
Workplace consultant Colin D. Ellis says a key to the successful use of such platforms is understanding the strengths of each tool – and to avoid using them all at once.
"Too often teams will be using Slack, Microsoft Teams, WhatsApp groups, text messages and email, and everyone will be using a different approach for different things," he says. "You can end up with a jumbled mess. Agreeing on how you will use the tools is key to their success."