At a glance
The greatest impediments to effective remote working are inadequate technology and infrastructure, and a lack of comfort with the new way of working.
There are risks and challenges to transitioning a workspace to a remote environment at unprecedented speed and scale.
It is important to find the right mix of tools to assist in the transition, factoring in cybersecurity concerns, employee wellbeing, productivity and convenience.
The whole world, it seems, has gone remote. In a matter of weeks, the coronavirus (COVID-19) pandemic has dramatically changed the way we live and work.
In a recent snap poll by research firm Gartner, 91 per cent of Asia-Pacific human resources (HR) leaders indicated that they have implemented work-from-home arrangements since the outbreak.
Remote working has never been easier, thanks to technologies such as cloud services and applications. However, even if you've implemented measures such as a conferencing app for team and client meetings, is it enough for what appears will be an extended period of workplace disruption?
"We're being forced into the world's largest work- from-home experiment and, so far, it hasn't been easy for a lot of organisations to implement," says Saikat Chatterjee, senior director, advisory at Gartner.
"The biggest challenge stems from the lack of technology infrastructure and lack of comfort with new ways of working."
In fact, 54 per cent of the HR leaders in Gartner's snap poll indicated that poor technology or insufficient infrastructure for remote working was the biggest barrier to effective remote working in their organisation.
Perhaps that's not surprising considering many organisations are being required to transform their workplaces at an unprecedented speed and scale.
As a result, both businesses and individuals are facing significant risks and challenges. Thankfully, there's no shortage of tools and measures that can help.
Getting the right connections
First, you and your employees need to be able to access your business data and applications. If you use cloud applications such as Google Docs and Xero, this should be relatively easy.
However, if your data or applications are on premises in your office, you may need to set up your team with remote access software. Both Windows Pro and macOS have a remote desktop feature, but apps like TeamViewer and LogMeIn make it easier to offer better features to control remote sessions.
Don't underestimate the importance of bandwidth either. You and your team might be able to work remotely, but can everyone do so efficiently? Conferencing and other remote apps typically need fast broadband connections to run effectively – and can consume quite a lot of data. If employees are on entry-level 12Mbps NBN plans, for example, you may need to upgrade them to at least 50Mbps plans.
Staying safe and secure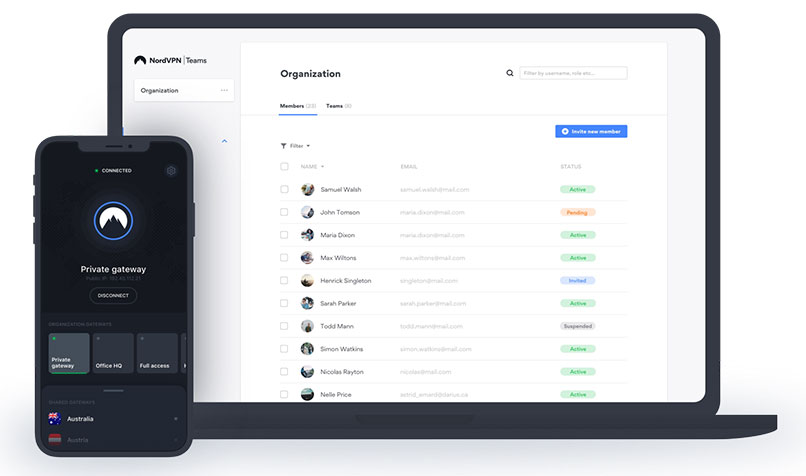 You and your business are also likely to be facing heightened cybersecurity risks. Security vendor Trend Micro had, at last count, detected more than 230,000 COVID-19-related cyber attacks including malware, ransomware, business email compromises and malicious domains.
These threats compound the challenge of securing business data scattered around remote machines in homes.
For this reason, it could be worth investing in fully secured company laptops for all staff. At the very least, ensure everyone is using effective antivirus software or endpoint protection.
A virtual private network (VPN) is also recommended – especially if staff are using remote access software for on-premises systems. This can be done by setting up a dedicated VPN for your business or, at a minimum, by ensuring all staff use a business-grade VPN service such as NordVPN Teams or Perimeter 81.
The Australian Government's Stay Smart Online website is a great source of tips on how to protect businesses and individuals. If nothing else, ensure your team is educated about two major vulnerabilities: email and systems that aren't kept up to date.
For more in-depth business guidance, we recommend the Australian Signals Directorate's "essential eight" strategies. Depending on the size and needs of your business, you may also need to consider more advanced security tools (including those covered on page 70 of our June 2018 issue).
Keeping in touch and motivated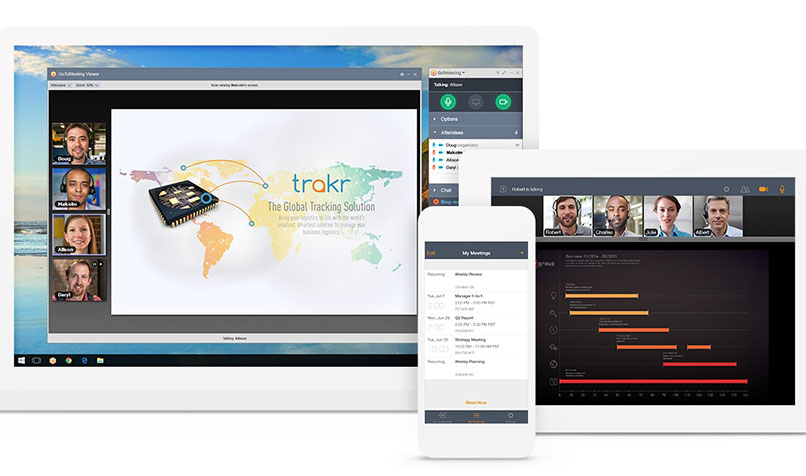 It's essential to stay in touch with clients. A conferencing app like Zoom, GoToMeeting or Cisco's Webex is a good way to do this.
However, it's arguably even more important to use these apps for regular team meetings to keep employees' minds on the job – and to minimise any feelings of isolation.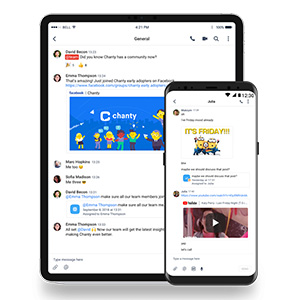 A global HR study found that two-thirds of employees who work remotely aren't engaged with the business. Also, 40 per cent of employees who depend on email to communicate with their teammates often feel lonely.
Chat tools such as Slack, Chanty and Workplace by Facebook can greatly improve communications and collaboration. With Slack, for example, you can set up different chat channels for specific teams, projects or just socialising.
If you use Office 365, you already have a conferencing and chat app, Microsoft Teams, at your disposal, as well as other collaboration tools.
For collaborating on projects and tasks, there's no shortage of options, such as Trello, Asana and others.
Managing remote teams effectively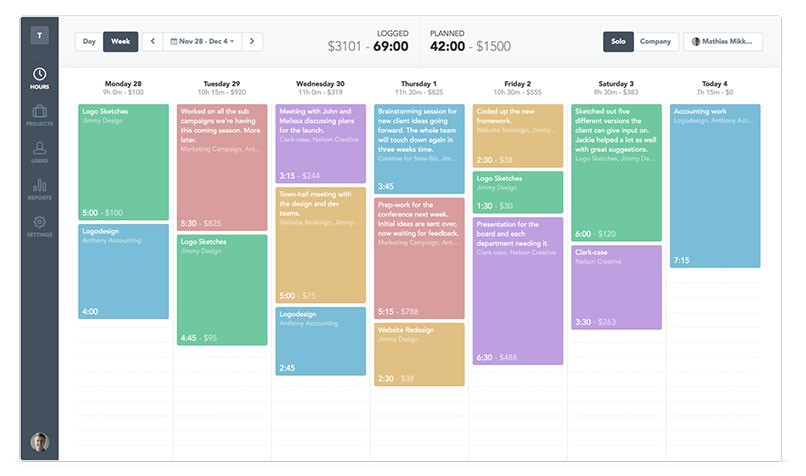 It's natural for employers and managers to feel less in control when employees are working remotely. However, as Aaron McEwan, Gartner vice president, says: "Remote work success depends heavily on whether you trust employees to do their work even if you can't see them."
In Gartner's snap poll, 76 per cent of HR leaders reported that the top employee complaint during the COVID-19 outbreak has been "concerns from managers about the productivity or engagement of their teams when remote", McEwan says.
Still, managers can retain some visibility with apps such as Microsoft Teams. Using its Presence feature, for example, you can quickly see if employees are available or busy.
Perhaps more importantly, however, you can keep track of the actual work being done with project and task management apps.
If you really need to track attendance or billable hours, apps such as Deputy and TSheets can do this and more.
Another option is Timely, which can automatically track how long each person spends in apps, documents, meetings, emails and more.
Transforming your business in the cloud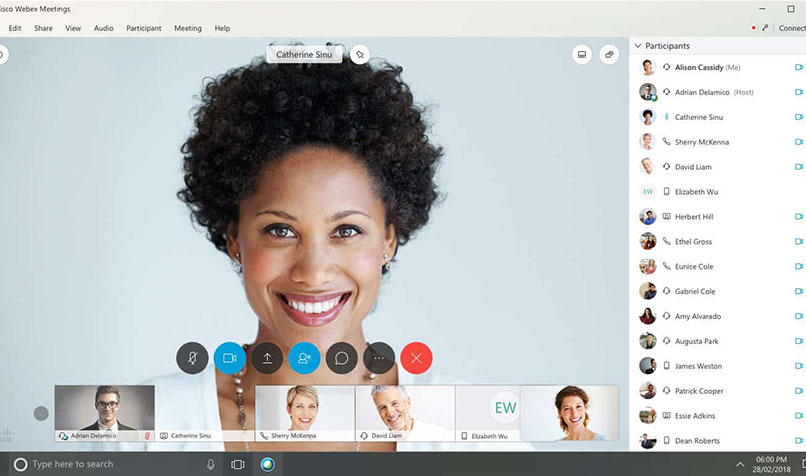 Adapting to the pandemic requires a significant digital transformation for many businesses. It's no coincidence that most of the above apps are based on cloud services – and you could continue the transformation by adopting other cloud apps that offer longer-term business benefits.
If you're using an old version of Office, consider upgrading to Office 365 or shifting to Google's G Suite to enable your team to collaborate on documents, share files via cloud storage and more. G Suite, for example, offers a powerful conferencing tool, Google Meet.
In previous issues, we've explained how to use the likes of Trello to help your firm become more agile, how industry-specific apps such as Neto and ServiceM8 can help transform your business, and how cloud platforms like Zapier can automate tasks across apps.
Migrating on-premises data to the cloud will make it easier to access files remotely, and may eliminate the expense of maintaining servers. If you have a basic file server, shifting to the likes of Microsoft's OneDrive, Google Drive or Dropbox Business should be quite straightforward. Just be sure to continue backing up your data.
What may not be easy is migrating on- premises applications and more complex data storage set-ups to the cloud. You'll likely need an infrastructure-as-a-service provider such as Amazon Web Services or Microsoft Azure.
Taking customer interaction to a new level
Nothing beats the immediacy of in-person meetings, but even at the best of times they're not always possible. However, as conferencing apps become more widely used, they offer an opportunity to catch up with clients more often – while reducing travel expenditure (even when that becomes a viable option again).
Most of these apps can also handle conferences with 100 or more customers, although for hosting large-scale conferences with multiple streams, the likes of Brightcove and Dacast may be more suitable. Alternatively, webinars are a great option for educating customers via an app such as Zoom Video Webinars or GoToWebinar.
Email newsletters are more important than ever for keeping customers informed, with the likes of Mailchimp and Campaign Monitor offering comprehensive solutions.
Meanwhile, apps such as Zendesk and Freshdesk can help maximise customer retention by improving your service and support via phone, online and other channels.
The companies that succeed in the current environment are likely to be those that are smart about identifying prospects and interacting with customers – which makes a customer relationship management (CRM) system essential.
While CRM systems were traditionally designed to help manage business clients, the likes of Salesforce and Insightly have evolved to become consumer marketing platforms, too. They also include advanced tools such as analytics to help identify sales opportunities, manage sales staff and more.
Adopting performance management best practices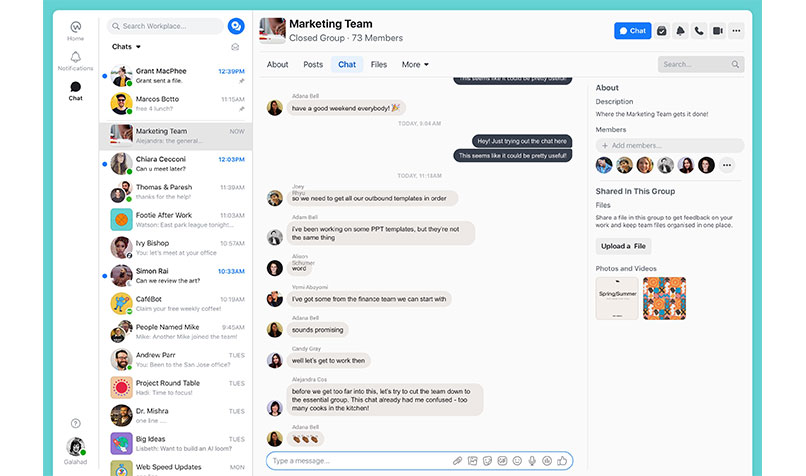 Some apps can provide you with more data and insights to help you better manage the performance of your business and employees.
The sudden shift to remote working may be a good thing for managers, forcing them to jettison traditional nine-to-five attitudes. "When the dust settles, we'll likely see that our remotely working employees were just as productive during this crisis – if not more so," McEwan says.
Businesses ahead of the curve will likely shift to using more sophisticated key performance indicators that reveal employees' effectiveness and how much value they bring to the business.
Human resources apps such as BambooHR and intelliHR can help you do this. They also offer best practice tools for performance management and employee engagement, as well as analytics to identify workforce trends.
For managing your business, Microsoft Power BI, Tableau and other business intelligence tools present data in highly visual ways to help you easily spot trends, gain insights and act on them quickly.
Shifting to all-in-one cloud platforms
An ambitious solution for transforming your business is an all-in-one platform such as Zoho One or Salesforce Customer 360. These platforms offer a wide selection of apps for collaboration, CRM, HR, e-commerce, customer service and other business tasks and functions.
The firms that succeed in adopting the right technologies and adapting to flexible work arrangements are likely to be better able to weather the current crisis.
Equally important, they offer the ability to integrate apps, along with data analytics that you can use to gain insights from data extracted from multiple apps. As such, they can enable everyone – from sales reps to service agents – to quickly access the information they need.
They also offer powerful new ways to measure business and employee performance.
Preparing for the future
Undoubtedly, the firms that succeed in adopting the right technologies and adapting to flexible work arrangements are likely to be better able to weather the current crisis.
Yet it could be just as important for the longer term.
Even before the pandemic, Gartner had predicted that demand for remote work would increase by 30 per cent by 2030. Some pundits argue that business travel may never reach pre-COVID-19 levels due to the mass adoption of conferencing apps. If that's the case, businesses need to continue to prepare for a new post-COVID-19 world.