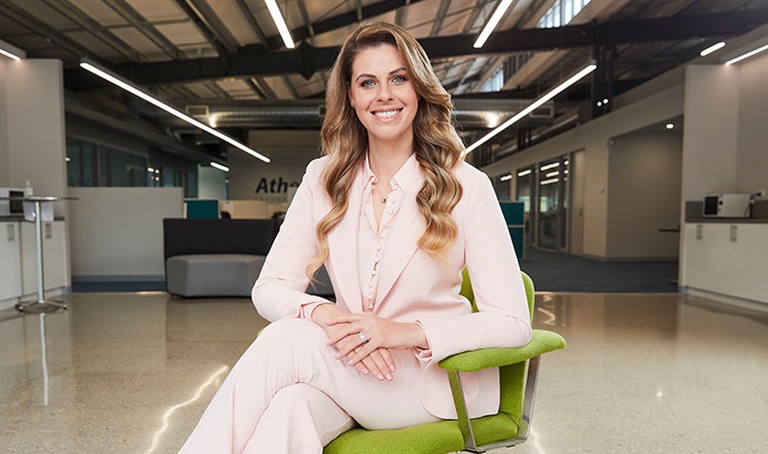 4. Hacia Atherton CPA: Courage to overcome setbacks
Business acumen runs in Hacia Atherton CPA's veins – her family's company, Atherton Healthcare, dates back to 1889. Straight out of high school, Atherton set up her own small business, Bamboozled Office, offering bookkeeping and office management services.
She then briefly worked as a financial planner with a large firm which, she soon realised, wasn't a good fit for her. Instead, she joined the family business, where she earned her stripes in a range of roles before becoming chief commercial officer and now director and company secretary.
It was hard work. "Some people may think I just get things handed to me, but we don't have any nepotism in this company, and the Atherton family members have to work twice as hard," Atherton says.
The most important lesson of her career came unexpectedly, in the form of a serious horse-riding accident in 2017. Atherton was told she may never walk again, but she overcame the odds with months of rehabilitation and multiple surgeries.
"Courage is so important in your professional life, and you have to have the courage to put your hand up," she says. "Life is not always going to go your way, and you have to keep stepping up and keep swinging your bat until you hit the ball."