By Johanna Leggatt
Growing up, Hacia Atherton CPA wasn't treated to the usual bedtime stories that other children enjoyed, but instead was read excerpts from boardroom minutes, The Australian Financial Review and daily analysis of the stock market.
"My father has amazing business acumen, and I was read financial articles instead of Peter Rabbit ," she says, with a laugh.
Not that Atherton cared. The family business, scientific and medical equipment company Atherton Healthcare, dates back to 1889, and she loved the identity the business gave her growing up: visiting the office in the school holidays, sitting in her father's chair.
"My great-grandfather always wanted an accountant in the family, so it has been particularly rewarding to advance to CPA status," she says.
After she left high school, Atherton set up her own small business, Bamboozled Office, a book-keeping and office management business for other booming small businesses.
"One of the great lessons I learned from the business is the importance of really solid foundations in a business, so that you can enjoy growth without the house of cards falling in," she says.
After two years, Atherton decided to try the world of financial planning, and secured a job as a planner with a large firm.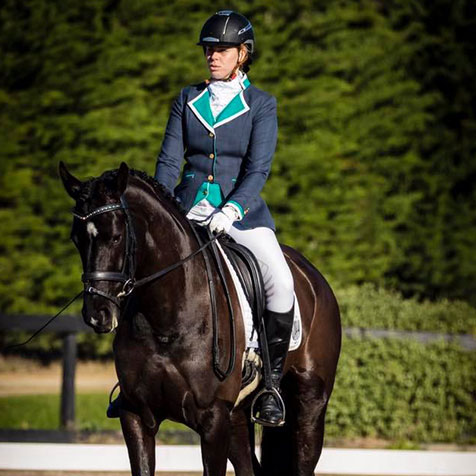 It wasn't a good fit. "I was selling the right products for my clients' situation, but my managers didn't overly like that because it wasn't selling their products," she says.
"My personal values didn't sit well with the values of the industry, but I did learn how to establish trust with customers."
After a year, Atherton quit to join the family business, where she earned her stripes in a range of roles, including sales, customer relations and the service department.
"I've actually even worked in manufacturing and learned how to weld," Atherton says.
"Some people may think I just get things handed to me, but we don't have any nepotism in this company, and the Atherton family members have to work twice as hard."
Eventually Atherton found her home in the finance division, where she started out as an assistant accountant, a role she occupied for seven years before moving up the ranks to become a senior accountant.
Then, in 2017, disaster struck. Atherton, a keen horse-rider, was training for the World Equestrian Games when her horse reared.
She slid off its back and the 600kg horse fell on her, crushing her pelvis and causing nerve damage to her right leg. Doctors warned her she may not walk again, but Atherton spent six months in rehabilitation, determined to prove them wrong.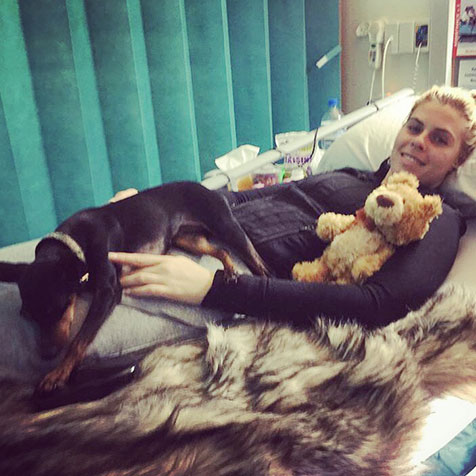 "On the 117th day of my rehabilitation, I stood on land, but it was so brief and the goal of walking seemed so far off, so I decided to break down the goals into stages," she says.
She devised what she calls "courage goals" and "superstar goals" to inspire her.
"My courage goal at first was just standing up every day for a few seconds, and my superstar goal was if my therapist could let go of me for a few seconds," she says.
"Then the goals progressed gradually from there."
About five months in, Atherton started to see real results when she walked the entire length of the rehabilitation bars. Since then she has made remarkable progress.
Not only is she gradually improving her walking – despite successive operations – but Atherton also now has her sights set on running 5km.
Atherton also speaks regularly at public functions about the importance of resilience and finding the courage to push past the fear of failure.
"Courage is so important in your professional life, and you have to have the courage to put your hand up," she says.
"Life is not always going to go your way, and you have to keep stepping up and keep swinging your bat until you hit the ball."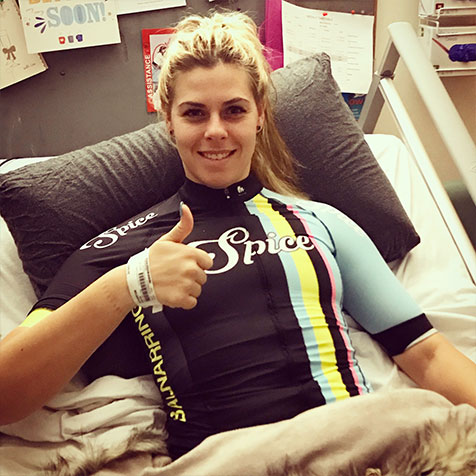 Atherton, who is a CPA Australia committee member for the Emerging Leaders Network, credits the CPA program with giving her the strategies to aid her recovery.
"The program has been such a huge foundation for my recovery, and I applied a lot of the technical theory of the course to my rehab process, particularly in how to build a strategy," she says.
It has also brought a renewed focus to her work.
In August, she was appointed to the C-suite as Atherton's chief commercial officer, a role that both challenges and excites her.
"Being in a corporate environment, you can feel like you are the meat in the middle of a very complex sandwich, and you are communicating with external stakeholders, such as ASIC [the Australian Securities and Investments Commission], with high levels of financial literacy, and then there are internal stakeholders with varying levels of financial literacy," she says.
"It can also be hard to communicate complex accounting to internal stakeholders who don't have a financial background or the hours to get their head around it, so it tests your communication as well as your technical skills."
One piece of advice
"Try to work across as many departments as possible in a company, as this cross-divisional experience really gives you a high-level, helicopter view of the business, especially once you get up to the level of the C-suite. It also gives you confidence in making decisions, because you know how certain actions will affect various departments."