Michael Hughes
Managing partner and strategy director, Truly Deeply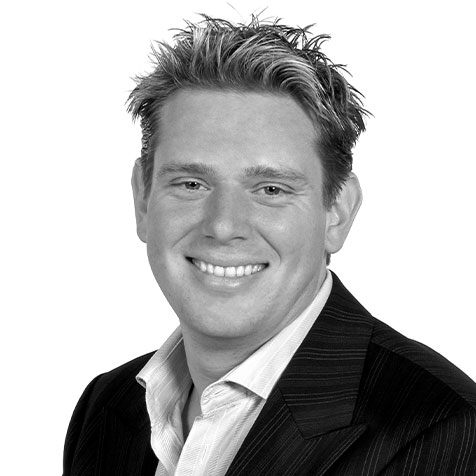 Rebranding should align with business strategy and future ambition. It can't be just left to marketing – the whole leadership team needs to commit to the process.
Successful rebrands aren't a quick fix and won't solve fundamental issues with your product, service or endemic cultural issues.
Consider what you're hoping to achieve with the rebrand.
Is the brand out of step with your offer, audience or the market? Are there issues with your company culture that are impacting the brand experience? Is there a shift you're seeking to take in your business strategy, product or service?
Successful rebranding is also about building and maintaining stakeholder engagement. Listening to and taking leaders and influencers on the journey is essential.
This provides insight into the company and your audiences. It can also uncover diverse perspectives and build future advocates for the brand change.
Consider what is compelling for your audience and ensure it is fuelled by your authenticity and purpose. A snappy new tagline with no substance behind it is unlikely to achieve much.
A new logo can be a powerful and tangible signal for change, but you also need to consider the capital cost of a logo change. There are so many other aspects that can be shifted to significantly improve your brand's visual identity.
Once you create your new brand, invest in bringing it to life internally and externally.
It's important to engage your staff in the brand change. Your people are essential for delivering the new brand experience and turning the promise into reality.
Bridie Commerford
Chief marketing and digital officer, AAT Kings Group & Adventure World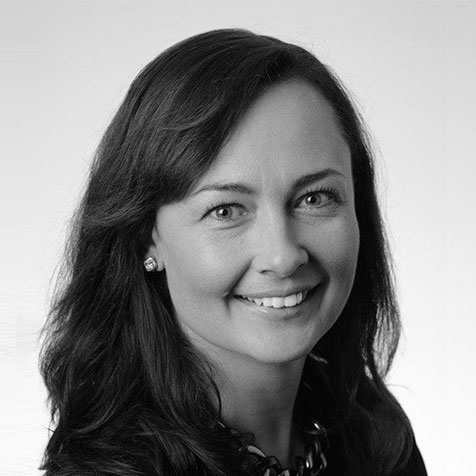 We believed there was an opportunity to celebrate AAT Kings's iconic tourism brand and to tell its story better by highlighting its unique offerings: First Nations experiences and the chance to go off the beaten track to meet local characters and experiencing the wilderness and remote regions of Australia and New Zealand.
Our "Wild Awaits" positioning connects our brands' adventurous past (Bill King's Outback Safaris) with our present – exploring remarkable places across the antipodes.
The role COVID-19 played was less about our decision to refresh our brand and more about the direction we took.
The pandemic certainly led to a marked increase in consumer interest in the outdoors, less populated regions and nature.
This was keenly aligned with our product and informed our thinking.
I see three main components to a successful brand refresh. Firstly, listen.
Marketers need to hear, feel and immerse themselves in the brand history and company story in order to ground the brand in truth. Secondly, support bravery.
We had moments where we could have taken a path that felt a more obvious next step. Our chairman was very supportive of pushing the boundaries.
Thirdly, longevity. Our last refresh was in 2012.
Resonating with consumer trends that have longevity is critical to ensuring the brand direction is embedded well across all its distribution channels and also to ensure any investment in changing the brand elements – from capex on our assets to advertising – is amortised over a longer period.
After the last two years in tourism, any investments we make have to stand the test of time.
Tim Riches
Group strategy director, Principals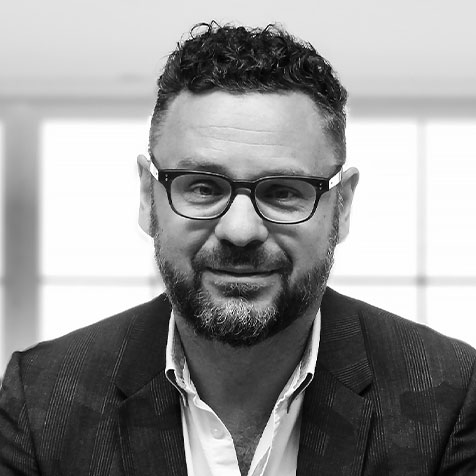 Doing brand work well can be quite challenging.
It's really important to align brand strategy with business strategy and to build a sound evidence base around what matters to stakeholders, to ensure that the brand addresses significant needs and motivations.
As brand value is created not just in the communication of the promise the organisation makes, but also in the delivery of that promise in products, services and experiences, you need to get the organisation aligned.
Different functions need to see how the brand drives value for them and know what's required from them to really deliver to the customer.
The best brands respond to what's going on in the world, create clarity, foster a sense of community for the people associated with them and are a force for positive change within organisations.
Brands may change for practical reasons.
For example, a brand's visual identity may not work well in today's digital communications channels, undermining marketing ROI because communications aren't accurately attributed to the brand.
There can also be strategic reasons. The competitive landscape has changed. Customer and stakeholder expectations have changed.
The business strategy has shifted – and there's a need to shift perceptions so that your brand accelerates rather than holds back change.
When these practical problems or strategic shifts are significant, it can be appropriate to signal the organisation's response with a brand change.
Sending such a visible signal is a powerful way that organisations can use brand to prompt stakeholders to reappraise what they think about the organisation in a period of change.
The experts
Michael Hughes
Michael Hughes is a strategy director and managing partner at brand strategy and design agency Truly Deeply. He is passionate about helping visionary leaders solve challenges and create distinctive brands that direct and inspire business growth. Hughes has more than two decades of brand and communication experience, and has worked with leading brands across diverse sectors in Australia and overseas.
Bridie Commerford
Bridie Commerford leads the global marketing, digital marketing, web, communications and design functions for travel companies AAT Kings Group (AAT Kings, Inspiring Journeys, SEIT Outback Australia, Down Under Tours) and Adventure World. Her experience spans industries including FMCG, hospitality and advertising in the Pacific and the UK. She has previous experience with blue chip public and private organisations, including ACCOR, Treasury Wine Estates and Unilever.
Tim Riches
Tim Riches is a director of Principals, one of Australia's leading brand consulting firms. He has worked for 25 years in brand, research and communications with clients including BHP Billiton, AGL, Transurban, Tourism Australia, RACGP, Costa Group, Westpac, Beyond Blue and Australian Red Cross Lifeblood. Riches has provided expert evidence in litigation over brands and trademarks and is a judge of the Good Design Awards in categories including social impact, service design and communications.