At a glance
Many people tend to remain silent when witnessing instances of bad behaviour in the workplace, largely due to a fear of confrontation.
A key step in encouraging employees to call out toxic behaviour is developing a culture that prioritises a sense of inclusion and belonging.
By Johanna Leggatt
On the surface, the former CEO of AustralianSuper, Ian Silk, had little reason to be concerned about workplace culture.
After all, the industry super fund, underpinned by a members-first business model and a clearly enunciated value framework, has consistently received positive staff feedback on its annual in-house surveys.
Nevertheless, a few years ago, Silk began wondering whether the staff and management at AustralianSuper had "drunk the Kool-Aid", as he put it at the time.
Did the positive staff reviews accurately reflect the company's workplace culture? Were staff and leaders really "walking the talk", or were the glowing satisfaction scores being skewed by a kind of amiable groupthink?
Silk decided to find out.
Testing the waters
In 2018, Silk commissioned The Ethics Centre to investigate whether AustralianSuper's workplace culture was truly aligned with its ethical framework.
The fund passed with flying colours, but the process was more than just a pat-on-the-back exercise.
The Ethics Centre also highlighted that AustralianSuper was "conflict averse" at times, and that there was room for more robust discussions.
According to Michele Glover, AustralianSuper group executive people and culture, people and culture, the fund has since developed a Culture and Conduct Framework, which offers guidelines for staff when making ethical decisions, as well as avenues for speaking up and respectfully challenging something that "doesn't feel right".
"We considered what ethical decision-making meant to the fund, what simple questions we need to ask ourselves every time we make a decision," Glover says.
Crucially, the fund introduced the "See something, say something, do something" concept, which encourages employees to speak up through one of the nominated channels.
"This also includes subtle interactions and observations, witnessing behaviour that doesn't align with our values or doesn't help members achieve their best financial position in retirement," Glover says.
"When faced with those situations, colleagues are encouraged to respectfully and constructively use their voice and say something."
Glover says the new Culture and Conduct Framework is part of a broader zero-tolerance approach to bad behaviour.
"Proven breaches of behavioural expectations, such as toxic behaviours, would result in termination of employment," she notes.
The challenge of speaking up
Of course, in organisations where no guidance or framework is offered, speaking up is easier said than done.
According to leadership coach and author Mark LeBusque, many employees don't pipe up when they witness bad behaviour – be it bullying, aggression or harassment – because they are afraid of being next in the firing line.
The result? Heightened stress, burnout, high turnover and silos among staff – not to mention the stifling of innovation and creative thinking in the workplace.
"At the moment, many people are thinking, 'Why would I put my hand up and speak out when we're going through a restructure or right-sizing, so I'll just look the other way'," he says.
As he points out, humans are hardwired to fit in with others for survival, and this desire is particularly acute during these uncertain economic times.
"A big part of it at the moment is the question of, 'How do I survive and keep my job?'," LeBusque says.
To combat this tendency to conformity, leaders must model what they expect from others and shine a light on toxic behaviour.
"We've actually got to call it out in the moment," LeBusque says.
"If someone says something offensive, draw attention to it and ask whether it's aligned to the values of the organisation – not to make anyone feel bad, but to help people understand that is not how we behave."
In doing this, leaders allow employees to witness the impact of their behaviour on others. It also gives managers the chance to sit down with staff and define workplace standards beyond the usual mission statements, LeBusque notes.
"It could be as simple as saying, our purpose is to say what needs to be said, with good intention to make progress, and to serve the organisation," he says.
Most importantly of all, it's time to start using the f-word (feelings) in the workplace.
"We've got to let people know how we feel about bad behaviour, rather than just what we think about it," he says. "God forbid we actually brought feelings into the workplace!"
Safety and belonging
Getting to Equal 2020: The Hidden Value of Culture Makers, an international report by consultancy group Accenture, has found that, while leaders think culture is important, the message is getting lost in translation.
Two-thirds of leaders, or 68 per cent, say they create empowering environments where people have a sense of belonging, but only one-third, or 36 per cent, of employees agree.
Lisa Stephenson, executive coach and founding director of The Coach Place Global, says one of main drivers of a strong company culture, and feeling safe to speak up, is a sense of belonging.
"When people feel deeply connected, and that they're part of something that's bigger than them, toxic and poor behaviour diminishes significantly," she says.
To foster this sense of connection, Stephenson says leaders should give clear feedback and validation, because when people have a strong sense of self, they rarely behave badly.
"I don't think there's ever been a more important time for leaders to be celebrating success, acknowledging great behaviour, and giving really meaningful feedback," Stephenson says.
Staff also need to be given the opportunity to upskill, while fostering friendships across the team, to create greater engagement at work.
"Leaders must understand what their people are interested in and ask whether there is a community project they could be contributing to," Stephenson says.
"When people can speak their truth and tell their story, there is a greater sense of belonging," she says.
Ending toxic behaviour online
The COVID-19 pandemic has added another layer of complexity to our work environment, making it more challenging for leaders to create a psychologically safe space for a remote workforce.
Stephenson says our brains are on "high alert" during the pandemic and more vulnerable to acting out of fear.
As a result, the boundaries are blurred around the concepts of bullying and toxic behaviour, Stephenson says, which have become a lot more nuanced and subtle.
"Now it's more about people cancelling meetings at short notice, or calling out someone on a group email," she notes.
"But we must realise the quiet, negative behaviours are actually having more impact on people than ever before, because we're all tired, and leaders are tired, too."
Stephenson believes the challenge for leaders in the pandemic work era is to distinguish between someone intentionally making someone else feel small and an exhausted staff member at their wits end.
"If leaders have the emotional capacity to pick up the phone and speak about the impact of the employee's behaviour, they can check what their intention was," Stephenson says.
"They need to act fast in the moment and ask questions."
If staff are especially fatigued – and not feeling up to a phone call – leaders can also take work off employees' plates to lower stress levels.
Finally, if a staff member is truly undermining the work culture as part of an ongoing pattern, managers should speak up to set an example and make it clearly known there are consequences for poor behaviour.
Don't be afraid to ask someone, for example, in this instance if "this is the right work environment for them".
"Sometimes toxic behaviour is actually a cry for help, and if you can give people permission to be honest and say they don't want to be there, then you can help them exit the business," Stephenson says.
Healthy dissent or aggression?
In addition to the challenges posed by the pandemic, there is a broader risk that the pendulum could swing too far the other way, and that companies become frictionless and so inclusive that nothing imaginative or radical is ever proposed.
LeBusque, who calls himself a "purposeful provocateur", is not a fan of keeping the peace for the sake of the status quo. In fact, he has a saying – "politeness prolongs progress".
"Politeness is not a useful etiquette, especially if it's based on the desire to not say anything because 'that's not what we do around here'," he says.
The difference between a healthy, vigorous discussion and toxic dialogue comes down to intention.
"Are you bringing something up because you're curious, or are you being aggressive and trying to say that the idea is stupid?" he says. "It's all about how you deliver the message."
Stephenson couldn't agree more.
"We're not all meant to like each other all the time," she says.
"Part of high-performance teams is disagreement and robustness, but I think because our resilience is a bit low at the moment, we think that if someone doesn't like our idea, we think it's awful, when instead it could be a valid challenge."
Looking after the leaders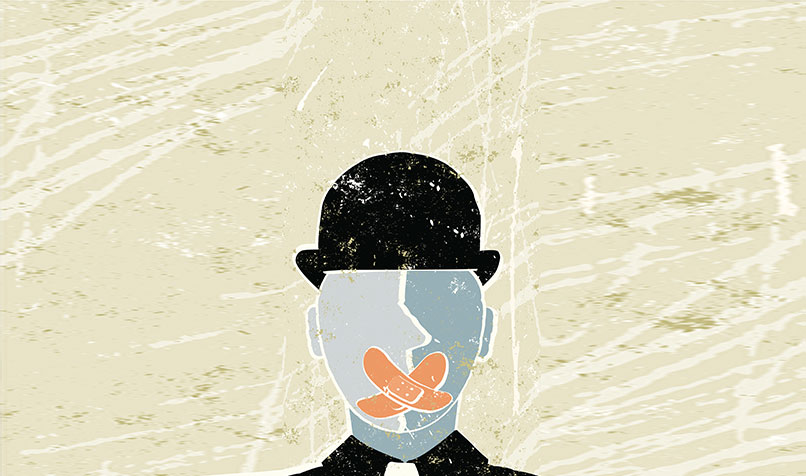 With such an emphasis on managers creating psychologically safe workplaces, it can be easy to forget that leaders are human, too.
This is why leaders should stay connected to each other, says Rebecca Houghton, former executive and founder of BoldHR.
"Leadership can be lonely," says Houghton.
"So, your relationship with your boss becomes profoundly more important, because they are in a leadership position, too, and they understand you in a way that your team probably won't."
Your relationship with your peers is also imperative, and it's important to focus on collaboration rather than competitiveness.
"Without those allies, you are going to end up isolated, you will become an island – you need to find your new tribe."
To this end, Houghton recommends leaders share their struggles openly with other managers.
"Hobnobbing with other leaders is how you get your sanity back," she says.
Most importantly, leaders need to cultivate a calm mindset that will not only help them lead effectively, but will also build trust among their team. The best way to do this is to own your errors.
"If the leader is turning the mirror on him or herself and making an example of their errors, then everyone knows who you are and what you stand for," Houghton says.
"Then, you're likely to find people who will say, 'Hey, so and so is doing that thing you pulled yourself up on last week, can you have a word with them?'."
Managers shouldn't try to be the all-knowing, infallible leader, because staff don't trust bosses they can't relate to or who come across as inauthentic.
"It is important to walk the talk, and sometimes we think that the best way to set an example is by being perfect," she says.
"But actually, what people really notice is when you make mistakes, so leverage those mistakes, don't fear them, and turn them into a values-based marketing ploy to say, 'Look how I messed up'."