Try as we might to avoid it, most of us spend too much of our workday on email. The shift to remote working has made the situation worse – what time we gained by having fewer distractions and no wasted commute time, we have lost to the increased volume of emails since the start of the pandemic.
Email alternatives, such as Slack and Microsoft Teams, work well to a point. The trouble is, your entire team needs to use the same app, equally enthusiastically and consistently. Otherwise, people tend to default back to the standard business communication tool – email.
Despite all its annoyances, there is a definite upside to having a busy email inbox – it is where much of our "workflow" begins. The key is to be able to identify and act on the important emails quickly, while not getting bogged down in lower-value emails and tasks. Here are some of the tools that can help.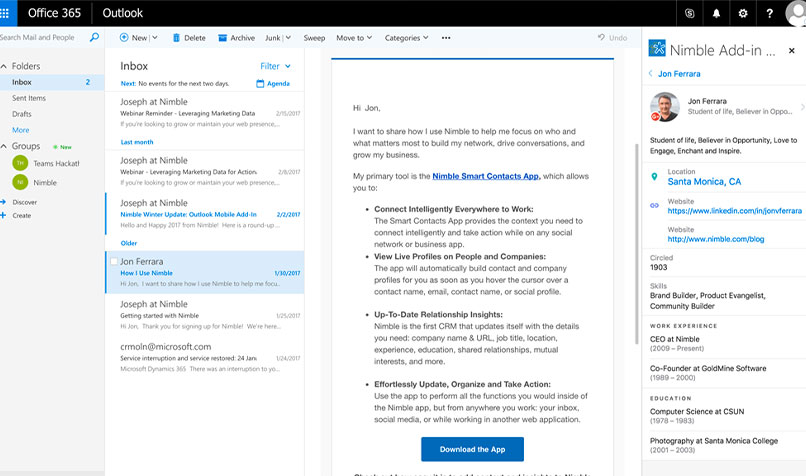 The first step to conquering your inbox is to declutter it. Microsoft Outlook has tools, including categories, folders and tasks, designed for sorting and prioritising your emails.
Setting them up – and keeping the system going – requires time, effort and discipline. Thankfully, many other apps can help. For example, SaneBox and SimplyFile can do much of the sorting for you. Both use artificial intelligence to analyse how you use email and automate or simplify your email filing.
Next, Outlook's outdated Tasks tool can be swapped for a modern app that may do a better job for you.
Most task and project managers, such as Asana, Trello and Wrike, have Outlook add-ons that allow you to easily turn your emails into actionable tasks.
Flow-e takes this approach even further by transforming your inbox into a central task management app. For easily scheduling videoconferences, Microsoft Teams and Zoom offer add-ins that integrate with Outlook's Calendar.
If much of your work involves working with clients, Outlook's basic Contacts tool is probably not enough. Plenty of customer relationship management apps, like Nimble and Insightly, offer add-ins that allow you to keep track of contacts easily from within Outlook.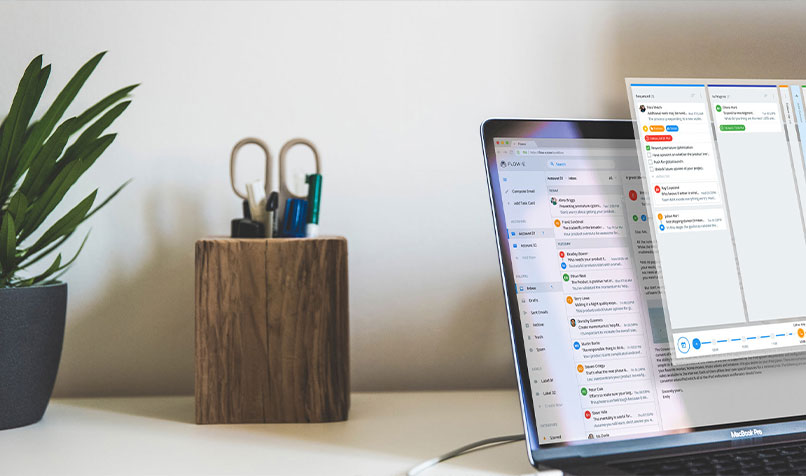 Microsoft integrations
Microsoft has released several helpful Office 365 apps, including Microsoft Planner for managing team tasks, Lists for larger projects and To-do for personal tasks.
To-do automatically pulls in Outlook tasks, but the other apps' integrations with Outlook are oddly inconsistent. Thankfully, Office 365 includes Power Automate, which can integrate and automate processes between these and many other apps, including Outlook.
For example, if you like to work in Excel, Power Automate can automatically pull in data from emails into a spreadsheet. Another option, depending on your version of Office, is to use Power Query to connect a worksheet to your email. This way you can easily view data from emails using various criteria – such as all emails in a certain folder.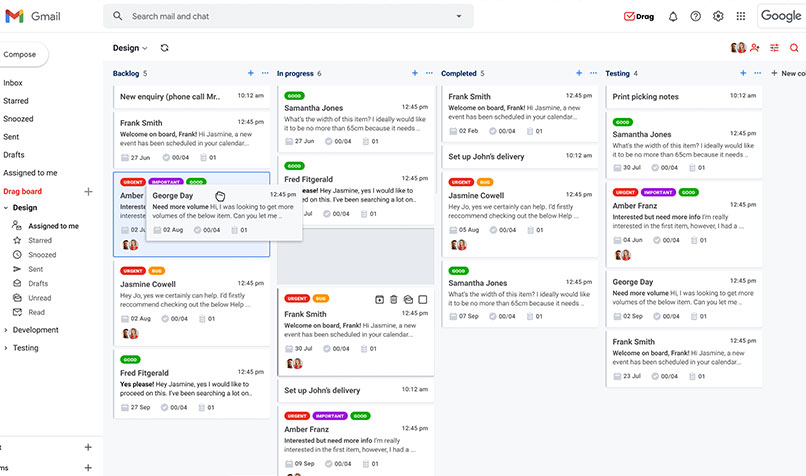 You can "snooze" an email for later, create a task or launch a video chat from the inbox.
In addition, the likes of SaneBox, Asana, Trello, Wrike, Nimble, Insightly, Zoom and more also offer add-ins for Workspace or Gmail.
For a more dramatic overhaul, Drag turns Gmail into a Kanban-style team management app. It is designed to be used as a shared inbox for sales, helpdesk and other teams, but you could also use it for personal task management.
Alternative email apps
Alternative email apps such as Spike take the novel approach of integrating chat into email – what it calls "conversational email". You can start a real-time chat from any email using text, audio or video.
It also offers a calendar, tasks, notes, video meetings and groups. The latter are designed for team chats, like Slack, and you can invite anyone with an email address to participate in the group.
The benefit of this integrated approach is that you and your team are more likely to use the right tool for a particular purpose – such as a quick chat in real-time to resolve an issue, rather than a back and forth exchange on email.
Spike also allows you to unify your inboxes and calendars, integrating with other email platforms, such as Office 365, Gmail and iCloud.
Another tool, Hive, takes a different approach. It is a project management app that pulls emails in from Office 365 or Gmail, allowing you to assign them as tasks for yourself or a colleague.