Facebook's name change to Meta represents a fundamental change at the company. It's a name that "reflects the breadth of what we do", says founder and CEO Mark Zuckerberg. "From now on, we will be metaverse-first, not Facebook-first."
"In the metaverse,' he explained, "you'll be able to do almost anything you can imagine – get together with friends and family, work, learn, play, shop, create – as well as completely new experiences that don't really fit how we think about computers or phones today.
"In this future, you will be able to teleport instantly as a hologram to be at the office without a commute, at a concert with friends, or in your parents' living room to catch up."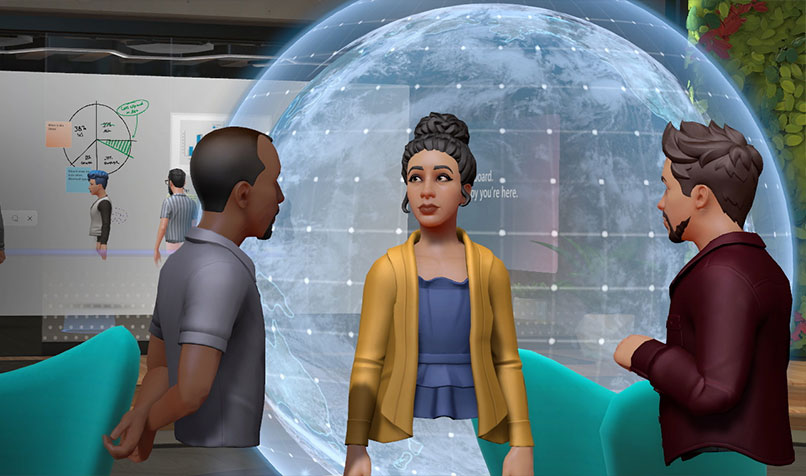 The metaverse concept and underlying technologies aren't new, however. Virtual reality (VR) games and virtual 3D worlds have been around for decades. For example, Second Life launched in 2003 and has more than 60 million users living a second virtual life, exploring new virtual places, and buying and selling virtual things.
Similarly, augmented reality (AR) isn't new. AR glasses such as Google Glass and apps like Pokémon Go feature a digital overlay that adds information or effects to a real-world view.
Microsoft uses a version of the technology in its HoloLens headsets for vertical business applications, such as training manufacturing teams or remotely assisting healthcare workers.
What is new is the ambition and scope of today's metaverse initiatives. Meta, for example, is betting big on the trend – to the tune of more than US$10 billion (A$13.9 billion) in 2021.
One of Meta's key initiatives is Horizon Workrooms, a 3D virtual meeting application that allows teams to join meetings as avatars using VR headsets. Team members can also join via a regular video call on their computers, but VR is the more immersive experience, even allowing teams to bring virtual computers into the space so they can work together.
Similarly, Microsoft has announced Mesh, which adds immersive 3D meetings to Microsoft Teams via a HoloLens or VR headset, or more conventionally on a mobile phone or computer.
Again, however, this type of app isn't new. Second Life has offered a virtual meeting space for years, allowing organisations to hold events and team meetings in a 3D environment.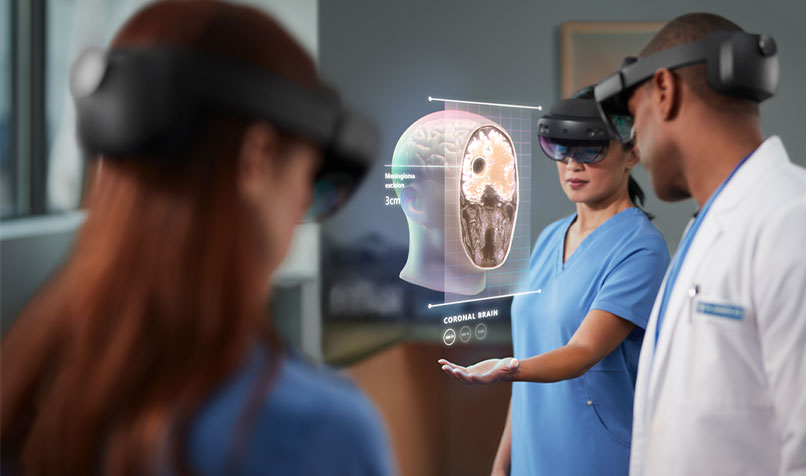 As with many tech trends, monetising the metaverse will be a challenge. Software and hardware sales may suit the likes of Microsoft, but won't satisfy many other companies.
Blockchain, therefore, is seen as a key technology. Blockchain "ledgers" provide a way of permanently recording decentralised transactions. Blockchain is used for cryptocurrencies like Bitcoin but has far broader potential.
Non-fungible tokens (NFTs) are an early example of how the metaverse might be monetised. These blockchain-based tokens represent unique digital assets, and are already being used to buy and sell things like digital artwork – sometimes for millions of dollars.
In the metaverse, NFTs are used to buy and sell virtual land, clothes and other goods. It's these possibilities that have mainstream firms like J.P. Morgan bullish about "metanomics" – the economics of the metaverse.
"The metaverse will likely infiltrate every sector in some way in the coming years, with the market opportunity estimated at over US$1 trillion [A$1.39 trillion] in yearly revenues," the financial services giant says in its Opportunities in the Metaverse report.
The report points to companies like Walmart, Gap, Verizon, Hulu, PwC, Adidas and Atari that are investing in the metaverse. Nike, for example, recently acquired virtual shoe designer RTFKT.
The brand's virtual sneakers are not only valuable in their own right, selling for up to US$10,000 (A$13,900) a pair, but it can offer a "bridge" between digital and physical merchandise. It will, for example, provide NFT owners with physical sneakers that match their digital shoes.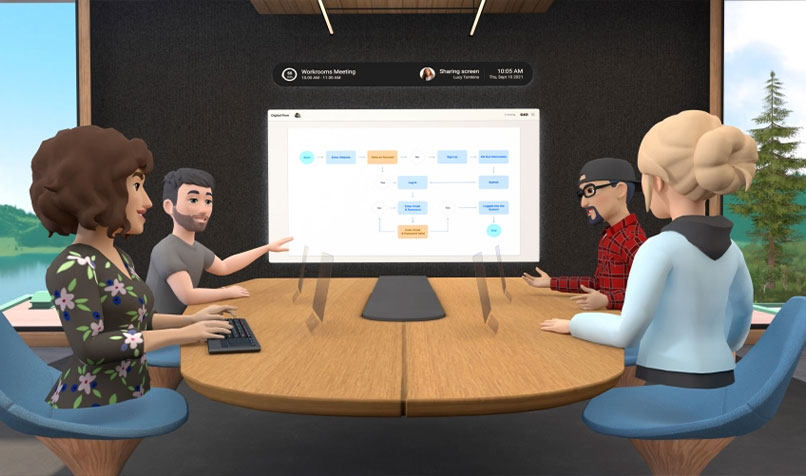 The decentralised nature of the metaverse is one of its key selling points. For example, Decentraland is a community run virtual world with an economy powered by blockchain, potentially offering more third-party opportunities than centralised systems like Second Life.
Much will depend on whether metaverse technologies will become standardised or at least interoperable, so we can move easily between different metaverse applications like we currently do between websites.
That may not be straightforward as the tech giants become more involved and battle to become standard-bearers.
The big question is, what will the metaverse mean for most businesses?
It is easy and perhaps even sensible to be sceptical about hyped applications like virtual real estate. On the other hand, it would be foolish to underestimate what the likes of Meta can achieve.
Given this uncertainty, it may be better to look on the metaverse as a trend rather than an end state.
For businesses, this might initially mean being alert to opportunities to improve employee or customer engagement via more immersive channels.
Then, as metaverse technologies and applications mature, you could consider more transformative opportunities, such as new digital products or transaction platforms.
However, as with all tech trends, it will pay to make your own informed decisions about the feasibility and pace of adoption of metaverse technologies.