Consider these job titles – virtual event planner, avatar creator and metaverse marketing director. These jobs and others are predicted to emerge in the next decade as "metanomics" – a portmanteau of "meta" and "economics" – comes to the fore.
For all the hype, it is worth noting that the "metaverse" – a term coined by Neal Stephenson in his 1992 book Snow Crash to describe a virtual world that mimics parts of the physical world – is still in its early stages.
That has not stopped analysts speculating on the economic and workforce potential of the phenomenon. JPMorgan estimates that market opportunities from the metaverse could hit more than US$1 trillion (A$1.41 trillion) in yearly revenues by 2030, including through building the products that are consumed in the virtual world as part of what it calls the "creator economy".
In its Opportunities in the Metaverse report, JPMorgan cites the example of RTFKT, a virtual shoe designer bought by Nike, which sold its virtual sneakers for up to US$10,000 (A$14,940) a pair. This demonstrates how "manufacturing" jobs are set to change in the future.
Research firm McKinsey & Co estimates the metaverse will generate up to US$5 trillion (A$7.5 trillion) in impact by 2030.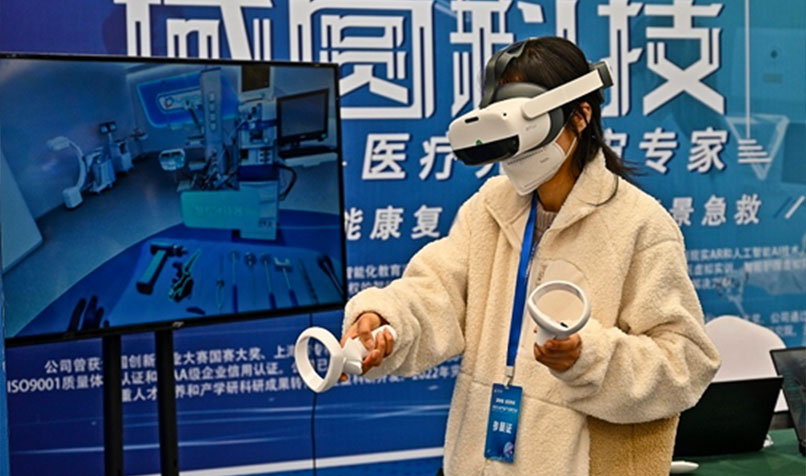 Dr Mark Billinghurst, professor of human computer interaction at the University of South Australia, conducts research that explores how virtual and real worlds can merge.
He believes more jobs will materialise as the metaverse enables even more people to work virtually and remotely, which will "sever the connection between location and employment", which was once the norm.
Billinghurst expects two overarching metaverse employment trends to unfold. First, the metaverse promises to enhance people's existing jobs. For instance, universities could use virtual reality (VR) to lecture students in an immersive environment.
Augmented reality (AR) and digital twin technology could be used to build a virtual representation of an operational business and run simulations to test changes and improvements to predict outcomes mathematically.
Second, new occupations should emerge that exist only in the metaverse, such as avatar creators and technology experts who are responsible for building the virtual environment.
Billinghurst sees such roles as a more sophisticated extension of influencers seen on TikTok and other social media platforms who have forged online careers in recent years.
"That's not the metaverse per se," says Billinghurst. "But it does show how emerging digital platforms can create new jobs, so you'll see a whole new class of jobs arising."
In early 2022, jobs website Adzuna reported a 532 per cent spike in metaverse-related roles – from 47 roles in October 2021 to 250 roles in January 2022. Digital artists and programmers were in high demand.
Brendon Carpenter, head of academy for investment and corporate banking, markets/research, early career and ESG learning at the Bank of America in New York, imagines a future where financial traders use VR headsets to help execute their trades and analyse rich data sets, and collaborate with their colleagues and clients in real-time.
"It could extend to managers looking across the trading floor and using AR to see how well a trader is doing," Carpenter says. "The idea that it is possible is exciting."
Carpenter admits that it would cost a significant amount of money to set up an AR-enabled trading floor. "If you put it into place, you could have a more efficient way to manage trading risk and improve communication, so there are some big upsides. The metaverse is not ready for such a scenario yet, but it will soon be upon us."
The Bank of America is broadly optimistic about digital transformation and expects ongoing technology advances to benefit traders and their customers, says Carpenter.
He also expects professional services firms to ultimately benefit from the metaverse and the inevitable technology gains.
Accounting firms, for instance, could use metaverse technologies to improve how they identify strengths and weaknesses in an organisation and then capture, examine and prioritise opportunities for process transformation.
"The advances are applicable to any major corporate services firm, whether it is a legal services firm or one of the big accounting firms. It is a similar kind of suite of core functions that are happening across these big firms," says Carpenter.
The metaverse: what does it mean for business?
Virtual reality check
Not everyone is upbeat about the immediate prospects for jobs growth in the metaverse. In its 2023 predictions report, The State of the Metaverse, research group Forrester notes that the "as-yet-non-existent metaverse" has become a big talking point.
According to the report, lockdowns have reduced consumer appetite for spending time in online spaces, while economic headwinds have "already exposed the vulnerabilities of a supposed experience revolution that has yet to garner mass consumer interest".
Forrester adds that, between April 2022 and June 2022, the number of job postings with "metaverse" in the description dropped by 81 per cent.
J. P. Gownder, vice president and principal analyst at Forrester, believes the metaverse holds some promise for organisations seeking to solve collaboration challenges. This is particularly true in relation to the increase in "anywhere work" – that is, hybrid and remote forms of working.
"Being able to simulate in-person presence might help employees accomplish team-oriented activities and goals while working from a distance," Gownder says. "That's the hope."
Gownder notes that the "metaverse journey is incredibly early". "Even for one of the basic forms of metaverse collaboration – virtual office – Forrester's data shows that only 14 per cent of US online adults in 2022 expressed any interest in collaborating in a virtual conference room with their work colleagues' digital avatars," Gownder says.
"People simply aren't interested at this point, despite Meta's attempts to popularise the idea."
Gownder says metaverse platforms have yet to provide mature, compelling and secure solutions.
"Organisational leaders are mostly just dipping their toes into the water without committing. Employees aren't looking or asking for these features.
"Discussion of 'metaverse-based jobs' and 'metaverse-driven workplaces' is not just early – it might well be science fiction."
Leading Australian demographer Bernard Salt also questions the likelihood of an explosion of metaverse-related jobs in the short term. "The strong view I have is that the metaverse is something all techy, geeky people love to talk about because it's so dramatic," he says.
"The metaverse is very exciting, but it's not the main game for the vast majority of people."
Salt says technology will still be crucial to the evolution of the jobs market. For instance, he expects autonomous delivery vehicles and drones will play a greater role, usurping humans in the post-pandemic era as supply chains recover from years of disruption.
"All of these sorts of 'people' jobs that have gone gangbusters over the past five years in fulfilment centres will be automated in due course. It will all be roboticised," Salt says.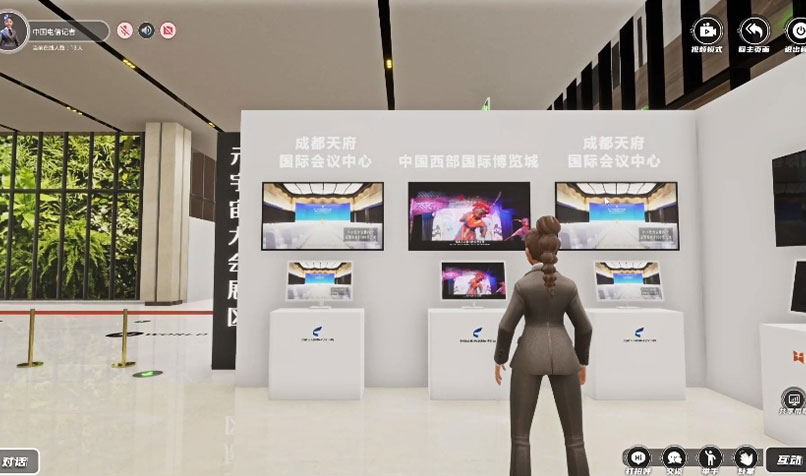 As the metaverse becomes a reality, the role of accountants and financial professionals is likely to evolve.
Future tech strategist Dr Mark van Rijmenam, author of Step into the Metaverse, believes some of the traditional tasks of accountants will change because "with one push of a button, we will be able to assess the entire financial situation of a company".
Instead, van Rijmenam believes accountants will play a crucial role in ethical management of data, algorithms and the metaverse for organisations as the business world becomes "datafied".
For instance, they may assess how companies create algorithms, whether they are biased and if businesses use biased data.
"There are millions of questions that we need answers to, and I see a big role for accounting firms to move in that direction – to hire the best data scientists and to analyse those algorithms."
Technology advances in the metaverse will redefine hiring, employee collaboration, remote work, and optimising productivity and revenue, as AI will handle more mundane tasks, freeing up humans to focus on more complex, value-creating problems, says van Rijmenam.
To take advantage of such advances, van Rijmenam believes ongoing education about the metaverse and technology will be key.
"As a society we need to get educated, and that applies to organisations, regulators and the general public. We need to understand how technologies work, how they influence our lives and how we should behave in this digital world."
Billinghurst agrees that productivity gains will flow from the metaverse. For instance, a broken printing press may require a repair technician to be flown in from overseas.
"That's terribly inefficient. It takes days for someone to get there and fix it and then return home at considerable cost," says Billinghurst.
However, if a technician could livestream or use digital twin technology to address the problem, it would save both time and money.
"That would dramatically increase productivity," Billinghurst says. "Once you can decouple expertise from physical presence, you can reach a whole new level of productivity."
Web 3.0 and its supercharged opportunities for finance
Five jobs in the metaverse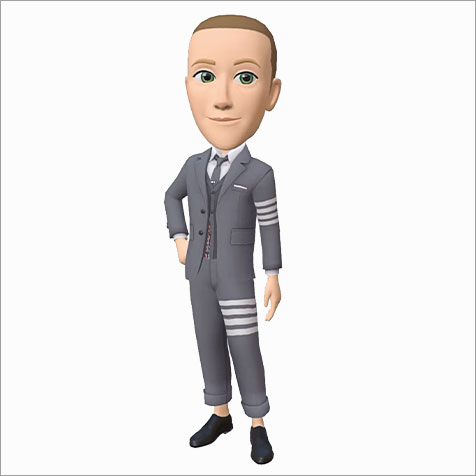 1. AR and VR software engineers
Demand is likely to grow for augmented reality (AR) and virtual reality (VR) specialists to develop platforms, software and applications for the metaverse. There will likely also be demand for metaverse research scientists who have expertise in software and computer engineering, game development, data science and big data engineering.
2. Avatar fashion designers
Real-world fashion companies such as Balenciaga already offer virtual fashion for metaverse platforms. However, as more people create avatars to go about their life and job in the virtual world, a niche for designers who specialise in virtual fashion is likely to emerge.
3. Hardware creators
The heavy VR headsets that are worn to access the virtual world will likely be refined in the future to be lighter. Improved cameras and sensors are also on the wish list.
4. 3D game designers
Gamers using VR and AR technology are likely to be heavy users of the metaverse, prompting game designers to come up with the designs and prototypes for an immersive, 3D gaming experience.
5. Metaverse marketers
In a booming metaverse market, companies will need virtual marketing experts to navigate the space. Expect these specialists to create immersive, interactive ad campaigns.