When accounting stalwart V L Solomon received his call-up at the start of World War II, he did not expect his first task to be commandeering binoculars from civilian boat owners.
When Solomon reported for duty to the Department of Supply and Shipping he found his reputation for organisational skills had preceded him and he was ordered to track down binoculars for the army, navy and air force racing to arm their forces and unable to source supplies from Europe.
"We know there must be thousands in the possession of people like you and me, yachtsmen, racegoers, pigeon fanciers, beach inspectors," he was told.
Solomon was one of many accountants pressed into service, who faced challenges they had never encountered in civilian life.
When the military needs accountants
The Commonwealth Institute of Accountants (CIA), a forerunner of CPA Australia, reported that out of 4878 members, 940 were serving in the armed forces at the end of 1944.
CIA members donated a mobile surgical unit to the army in 1942 and they were in strong demand as the economy was commandeered to the war effort.
CIA general secretary C W Andersen was granted leave of absence to take a senior position at the Department of War Organisation of Industry.
"In Victoria, the demand for accounting assistance has been so great that two further circulars have been sent out to members, one calling for additional voluntary assistance and the other appealing for full-time service for all war departments," the CIA's minutes record.
Cost accounting in wartime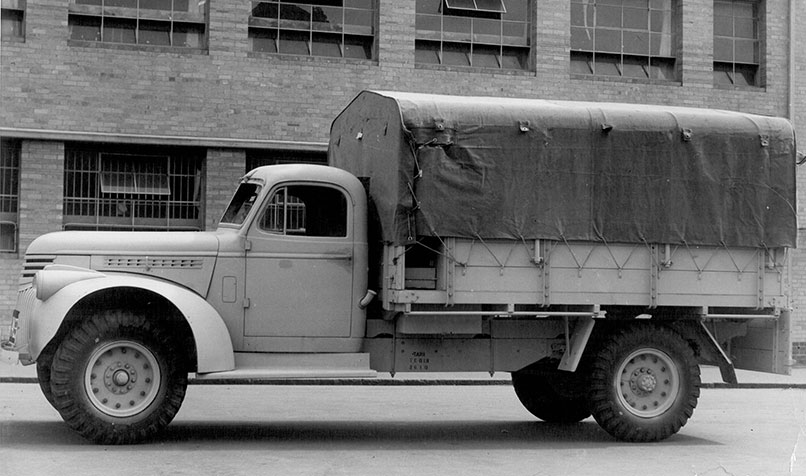 Geoff Bottrill was sent to the Ministry of Munitions and found "working in the manufacturing environment and involved in cost control you felt you were part of the team achieving something".
Discussions went into the night as his group wrestled with costing problems and the need to tie costing records with the financial accounts, Bottrill recalled in Rob Linn's book, Power, Progress and Profit, A history of the Australian Accounting Profession.
The team discussed a position of controller, someone who could produce accounts and measure business efficiency, so management could take early action.
"The need for monthly reporting became more important and the development of management accounting made this possible."
Bottrill believed the ministry's work played a major role in establishing Australia's manufacturing base after the war.
Accounting skills in wartime
Harriet Amies was the University of Melbourne's first female commerce graduate, enrolling in 1925.
Amies taught commercial subjects before enlisting in the Australian Women's Army Service as a private in 1943.
Her abilities were quickly recognised and within eight months she had been commissioned acting lieutenant with duties that included stores and ordnance control, wrote Jane J F Hronsky, in a profile of Amies in the Melbourne University journal Insights, Melbourne Business and Economics.
Amies was demobilised in 1946 with the rank of acting captain and returned to a career in accounting.
John Thomas Pinner practised and taught accountancy before enlisting in the Australian Imperial Force in 1915.
Found unfit for active service, he was transferred and later commended for his work improving pay procedures, according to an entry in the Australian Dictionary of Biography.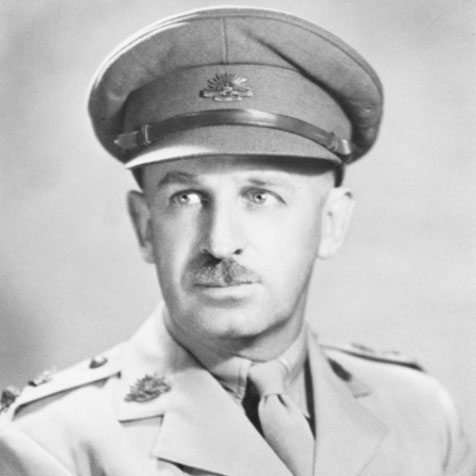 After World War I, Pinner had a long and distinguished career as a public servant.
From 1939 he handled organisational problems that arose in federal government departments involved in the war effort.
Brigadier Jack Amies served with the Australian army in England, the Middle East and New Guinea and was awarded an OBE, Officer of the British Empire, in 1943.
After the war Amies was registrar of the Australian Society of Accountants, Queensland.
The demands of a country at war
The burden could feel overwhelming for people staying at home, knowing their work could mean life or death to friends and family serving on the front line.
V L Solomon brought 30 years of business experience to his work but admitted he was stretched by the demands of a country at war.
"The business structure in which my livelihood was involved started to tremble and crack. Young, active and competent staff were daily drifting away into the fighting services or other national and essential occupations.
"There was the ever-present sense of strained responsibility, to clients, to employers, to staff, to family, to community; responsibility of such baffling ramifications that I was left with a desperate sense of personal inadequacy," he recalled in Rob Linn's book Their Sacrifice: Australia Remembers 1945-1995.
New accounting skills for the postwar period
From the early days of the war, accounting groups retained an eye to the postwar period, and during the conflict sent examination papers to people in the armed forces as well as prisoners of war.
CIA president S W Griffith wrote to members in 1939 urging them to continue with their studies and complete their examinations.
Griffith reminded many that after the 1914-1918 war "we experienced new methods of taxation, improvements in the control of industrial costs, revolutionary changes in transport and, so far as Australia was concerned, a growth in secondary industries. When hostilities cease, your education and training will be needed to meet new conditions."
After the war, many ex-service personnel returned to their accounting careers or flooded into new university courses in accounting, bringing a wartime sense of zeal to their work and starting a new chapter in the history of Australian accounting as the country rebuilt in the following years.
With research by Kerrie Ludekens
Sources:
Australian Dictionary of Biography, National Centre of Biography, Australian National University.
CPA Australia archives.
Hronsky, Jane J F, "The University of Melbourne's first female commerce graduate", Insights, Melbourne Business and Economics journal, Volume 9, April 2011.
Linn, Rob, "Their Sacrifice: Australia remembers, 1945-1995", Openbook Publishers 1995.
Linn, Rob, "Power, Progress and Profit, A history of the Australian Accounting Profession", published by the then Australian Society of CPAs, 1996.