The leaders we admire and look up to possess many enviable qualities, including the ability to listen, problem solve and plan, along with a high degree of integrity, compassion and empathy.
For leadership expert Zarah Prior, the most important quality in a leader is their capacity for self-reflection. This is what enables them to positively influence others in a variety of situations.
"A leader is decisive, yet also reflective," explains Prior. "There will be difficult decisions that must be made urgently – without the luxury of time – before all the facts become apparent.
"They also need to have the ability to stop and reflect in retrospect on the decision that was made, knowing that it was the best decision at the time, but to recognise any learnings."
Sara Sheehan, consultant and executive coach, agrees. Leaders foster a culture of trust in their teams by apologising when a mistake has been made and giving advance notice of potential issues on the horizon, Sheehan says.
"They understand the give and take involved in relationships. They create confidence in others. Creating trust is complex, and once it is broken it is not quickly restored," Sheehan says.
Modern leadership in action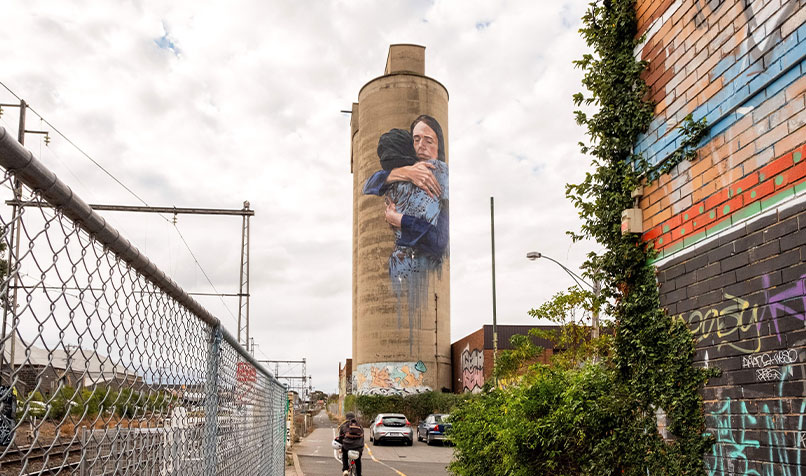 Prior cites former New Zealand Prime Minister Jacinda Ardern as a model of great leadership in the wake of the Christchurch massacre of 2019, when a lone gunman opened fire on two mosques during prayer, injuring 40 people and killing 51.
"She was quick to condemn the perpetrator, but also to lead with empathy and compassion," says Prior.
"Her priority at the time was to support the community, who was the most adversely affected by what took place. The next day, she met with Muslim leaders in Christchurch, and she said to them, notably, 'Our time is for you to determine'."
Ardern used her position to grant autonomy to those who were most profoundly affected by the terrorist attack, says Prior.
"She gave power to them instead of having power over them," says Prior.
"Sometimes the most courageous act in leadership is admitting when you simply do not have all the answers."
Born or made?
There are many inspiring, against-the-odds leadership success stories about people who rose to power from humble beginnings.
Former US President Barack Obama is a frequently cited example. Obama's father was a teenage goatherder in rural Kenya who won a scholarship to study in the US and eventually became a senior economist in the Kenyan Government.
Raised by a single parent of modest means, Obama built his political success on grassroots support. Unlike previous US presidents, Obama's campaigns relied on small donations.
In 2007, Obama reportedly raised 22 per cent of his US$96.7 million (A$139 million) campaign funds from donors whose contributions amounted to US$200 (A$288) or less.
In 2011, that number was placed as even higher, at 48 per cent, with Obama's fundraising power concentrated in his email list of 13 million supporters.
While Obama's powerhouse charisma and ability to inspire others are undeniably rare, even on the world stage, Prior believes that leadership is a teachable skill.
"I believe that leaders are made, not born, and that you can teach people to become better leaders," she says.
However, aspiring leaders need to be willing to put in the effort.
"It takes a desire to want to be a better leader. It takes work. It takes being knocked back. It also probably takes your ego being bruised a few times as you make the wrong call. You have to dust yourself off and keep going," Prior says.
To Sheehan, leadership is a mixture of nature and nurture, with nature being the exception rather than the rule.
"While it is possible for a leader to be born, the overwhelming majority of leaders are developed by a mentor who cared about them and wanted to help them grow," Sheehan says.
The somewhat intangible quality of positive energy also needs to be consciously cultivated, according to recent research. It suggests that the positive energy a leader brings – over and above influence and information sharing – is what gives them the greatest influence on a team.
"'Positive energisers' – rather than 'energy vampires' – uplift people through their interactions," says Dr Suzy Green, CEO and founder of the Positivity Institute, which runs leadership development and coaching programs.
"They make people feel known and heard, and they engage in a range of virtuous behaviours such as kindness, forgiveness and compassion," Green adds.
Prior often advises her clients to make a habit out of journaling, because it helps with mindfulness. The content matters little, she says – simply pick up a pen and begin writing down your thoughts, safe in the knowledge that your reflections are for your eyes only.
"It is about understanding the internal workings of your brain and what comes up when you reflect on the day or what you are looking forward to tomorrow," she says. "Generally, the self-reflection that comes out of that will help you become a better leader of your people."
Sheehan has observed that one of the biggest challenges for organisations in the era of hybrid working is finding opportunities to develop future leaders, as much of the face-to-face time has been replaced by highly structured meetings and less chance to observe senior personnel.
She suggests starting a mentoring program to nurture high performers and junior staff with excellent potential. It could include a one-on-one match, group sessions or peer-to-peer support. Regardless of whether it is formal or informal, a minimum timeframe should be six months, so that the mentee gains a fuller picture of their mentor.
"The return on investment is significant, because a promotion from within leads to an increase in employee engagement as well as higher returns," Sheehan says.
Three essential leadership traits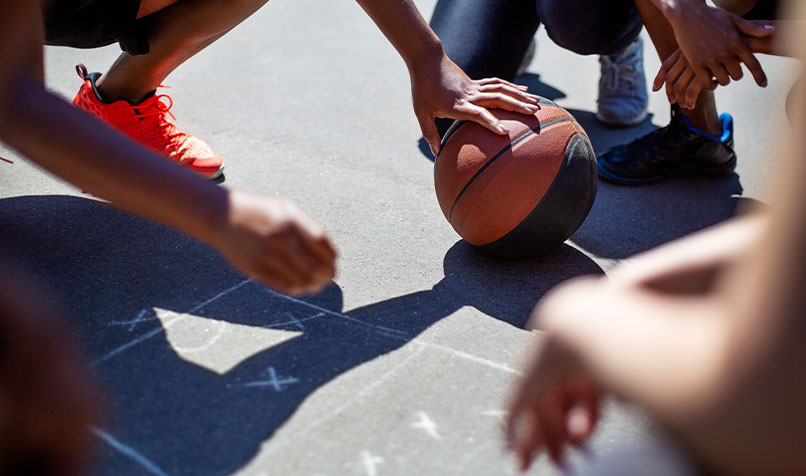 In In the Mind of the Leader, authors Rasmus Hougaard and Jacqueline Carter identify mindfulness, selflessness and compassion – the three pillars of the "MSC leadership model" – as vital traits for the leaders of today.
Their conclusion is based on extensive research, including assessments of more than 35,000 leaders and interviews with 250 C-suite executives.
Zarah Prior, leadership expert, has also observed that top-down decision-making no longer has the same cut-through with teams in the workplace, boardroom or classroom.
"There is recognition that we are not dealing with cogs in a machine, but with humans," Prior says. "To really motivate and inspire your people, you have to recognise that work is only one aspect of their lives.
"Younger generations want to be treated as individuals. They want personalised career plans and to understand what the future looks like, what you can do for them as a leader and what the organisation can do for them."
A leader who lacks mindfulness, selflessness and compassion will likely leave a trail of resignations in their wake, and this is particularly unfortunate during an acute skills shortage.
"You can also get an 'us and them' culture, with different subgroups emerging," explains Prior. "At the end of the day, it is a lot of wasted energy.
"Focusing on what makes us different is time that could be spent on how we can unite to achieve a great vision.
"In business terms, it leads to inefficiencies because people are not spending their energy in the areas that are most beneficial to the team."
Tips from experts
Be decisive, yet also reflective.
Create confidence in others.
Admit when you do not have all the answers.
Clearly and firmly communicate your expectations of others.
Show empathy and compassion.
Make people feel seen and heard.