Lawrie Tremaine FCPA
CFO, Origin Energy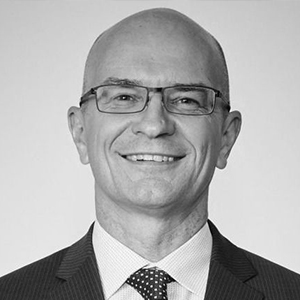 If the pandemic has taught us anything, it's the importance of being ready to move at speed when we need to, which makes for a more resilient organisation and culture.
The job of running a business better is never finished. However, having a strong purpose, a focus on getting the basics right and making it easier for our people to do their jobs stood us in good stead to navigate the pandemic.
The relatively seamless move to remote work and having robust systems and processes in place meant that we were able to execute and announce a major transaction less than two months into last year's first lockdown. This year, the team delivered our end-of-year reporting remotely.
Listening to our people, customers and suppliers – and working out how we can help them – remains a key skill. We stepped up our focus on mental health and wellbeing for our people, extended assistance on energy bills for customers and reduced payment terms for the many small businesses we work with to help with cash flow.
I'm proud that, despite a challenging year, we kept moving forward on our strategy. Reducing capital expenditure and improving cost performance allowed us to invest in a number of opportunities that will set Origin up well in the medium to longer term.
It's likely 2022 will feature continued restrictions in one form or another. Regular communication, both formal and informal, and strong, visible leadership will be crucial, particularly with a large part of our workforce either working remotely or adopting a hybrid work model.
Loretta Seamer FCPA
CFO, Mater Group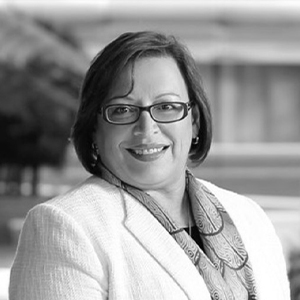 Since the onset of the pandemic, CFOs have worn many hats to support organisational challenges and co-design solutions. We've called upon critical planning, risk management and complex problem solving skills, as well as our knowledge of operational models and performance to adapt quickly to the changing environment.
These fluid skills have helped steer organisations through uncertain times.
However, other skills have come to the fore since the pandemic. Managing teams remotely and balancing the challenges this presents for them, while also prioritising inclusiveness, employee wellbeing and productivity, has required compassion and strong communication skills.
From a health sector perspective, we've also needed to adopt new processes and technologies to meet health needs and support the front line from our finance and operational support systems.
While we don't know what the year ahead has in store for us, my experience in the health sector shows we will need to continue to adapt quickly to new technologies. COVID-19 has changed our models of care, and we need to embed this and review our investment priorities and risks, especially the risks surrounding cybersecurity.
We'll also need to continually invest in team capabilities. Recruiting talent has become more difficult since the closure of international borders, so a focus on team culture, talent acquisition and skills development will be critical.
Finally, CFOs will need the ability to monitor and predict changes and adapt quickly. This is something we've continued to fine-tune since the start of the pandemic. Analytics and performance insights will help us prepare for any challenge.
Philip Neutze FCPA
CFO, Auckland Airport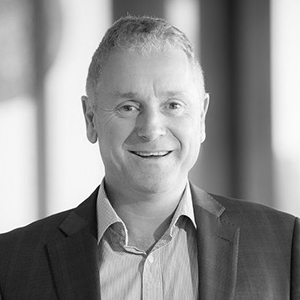 COVID-19 has badly impacted the global aviation sector. Auckland Airport's growth plans are largely in limbo, pending a sustainable return of international traffic. We shut down well over NZ$2 billion (A$1.9 billion) of aeronautical infrastructure projects, and we scaled back staff and operations to slash operating expenses by 30 per cent.
Our world has permanently changed, but I'm not quite sure that "fluid skill set" precisely describes what's needed going forward. That's because the key skills required under COVID-19 restrictions will also be critical when we learn to live with COVID-19.
They won't change. Yet, fluidity or, perhaps more specifically, flexibility will be key. I'd also add resilience and nimbleness for businesses like ours facing heightened uncertainty for years to come.
CFOs and other business leaders must be attuned to staff morale and actively settle nerves, especially while we are all working from home and feeling a bit disconnected.
We must be open and honest about our current circumstances and be clear on the triggers that will put us back on a path to the new normal.
We need strong analytical and forecasting skills and great intuition, so that we can plan for a finite set of potential outcomes, despite the uncertainty. Recruitment and retention practices that enhance diversity will foster innovative recovery thinking.
Open, honest, yet firm conversations will also be critical with our suppliers and our lenders, so we can work together as a team and reduce unexpected surprises.
This is why flexibility, nimbleness, resilience, intuition and honesty are the "fluid skill sets" that I think will be most important in 2022 and beyond.
Meet the experts
Lawrie Tremaine FCPA
Lawrie Tremaine FCPA joined Origin in 2017 to lead the teams responsible for all finance activities, corporate strategy, corporate development, procurement and investor relations, as well as health, safety and environment. He has more than 30 years of experience in financial and commercial leadership, predominantly in the resource, oil and gas and minerals processing industries, having previously worked with Woodside Petroleum and Alcoa.
Loretta Seamer FCPA
Loretta Seamer FCPA has more than 30 years of experience as a finance professional, health planner and consultant. For the past 18 years, her expertise has been focused in the healthcare sector in Australia, the UK and the Middle East, with public and private tertiary, academic and research health organisations. Seamer holds a bachelor of business degree and an MBA, and is a graduate of the Australian Institute of Directors program.
Philip Neutze FCPA
Philip Neutze FCPA was appointed CFO of Auckland Airport in December 2015. He is also a director of Auckland Airport's Novotel and Pullman hotel joint ventures. Neutze holds an MBA with distinction, and is a certified member of the Institute of Finance Professionals NZ. In his decade-long investment banking career, he held senior roles with Ord Minnett, JP Morgan and PwC. He has also served as a tax policy adviser with the New Zealand Treasury and as a scientist with the Ministry of Agriculture and Fisheries.