This event may not be on the calendar for shoppers in all countries just yet, but rest assured that Singles' Day is a very big deal.
It's so huge, in fact, that the annual splurge of discount retail therapy on 11 November in Mainland China has become the world's biggest 24-hour shopping spree, with sales totalling 498.2 billion yuan (about US$75 billion or A$103 billion) in 2020.
That puts other significant international shopping events such as Black Friday, Cyber Monday and White Day in the shade.
Also known as "Double 11", Singles' Day began in the early 1990s as a counterpoint to Valentine's Day, to encourage people who are not in relationships to celebrate being single and treat themselves to gifts.
Today, it is the flagship for global holiday economy events, along side Christmas, Chinese New Year and Thanksgiving, which are critical to the profitability of many retailers, food and beverage suppliers and travel businesses.
According to Kelly Tang, senior analyst with Euromonitor International, the success of Singles' Day partly stems from "ubiquitous digital convenience".
The proliferation of smartphones and the internet has resulted in an online shopping boom, especially among Chinese urban millennials and Gen Zs.
"The prevalence of mobile payment enables the dynamic development of m-commerce [mobile commerce], including but not limited to e-commerce platforms like Tmall, JD.com and VIP.com, and also in-app purchases on social media such as Little Red Book and TikTok," Tang says.
She adds that mobile devices and technology, as platforms for marketing tactics such as social media review posts and exclusive coupon distributions, are helping shape Chinese consumers' shopping decisions, especially when purchasing apparel, personal accessories and travel.
Easy sell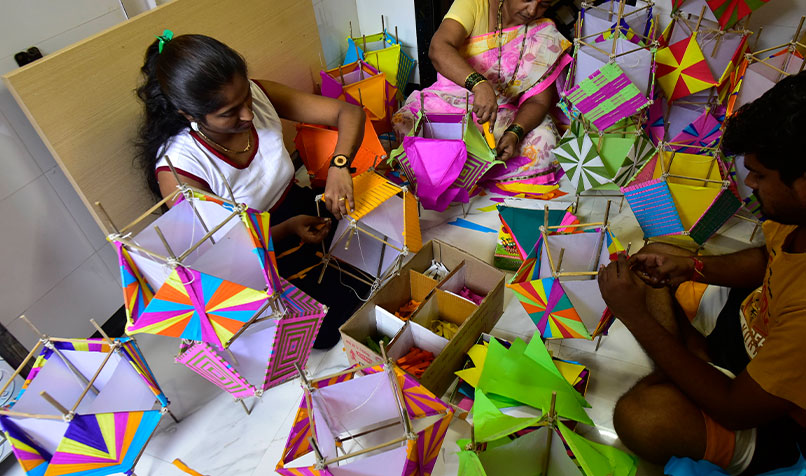 Retailers around the world have long understood the power of linking sales to major holidays.
In the West, many retailers and food manufacturers build their budgets and supply chains around Christmas, Easter and Thanksgiving, while Black Friday (the Friday after Thanksgiving) and Cyber Monday (the Monday after Thanksgiving) have also become staples of the shopping calendar.
Traditional gift-giving events such as Mother's Day, Father's Day and Valentine's Day play their part, too.
Then there is Halloween – a holiday that, in the US alone, accounts for about US$4.6 billion (A$6.3 billion) in sales annually for the confectionery sector alone. Major candy makers such as Mars Wrigley, Hershey and Ferrero reportedly plan for the holiday years in advance.
Holidays can also spur companies and brands to make incursions into new territories. KFC, for example, has been known to market its fried chicken as the perfect Christmas feast for the past 40 years in Japan.
Blake Morgan, a US-based customer experience futurist and author of The Customer of the Future: 10 Guiding Principles For Winning Tomorrow's Business, says retailers in the US rely heavily on Black Friday trade.
"Black Friday reigns supreme as the biggest 'shopping holiday' in the US, breaking its own record each year for the number of sales," she says.
Morgan says two other holiday-adjacent shopping days are also gaining steam – Cyber Monday and Super Saturday.
"In 2020, Cyber Monday became the biggest online shopping day in US history, and Super Saturday saw an estimated 150 million shoppers hoping to get last minute deals before Christmas," she says.
Pros and cons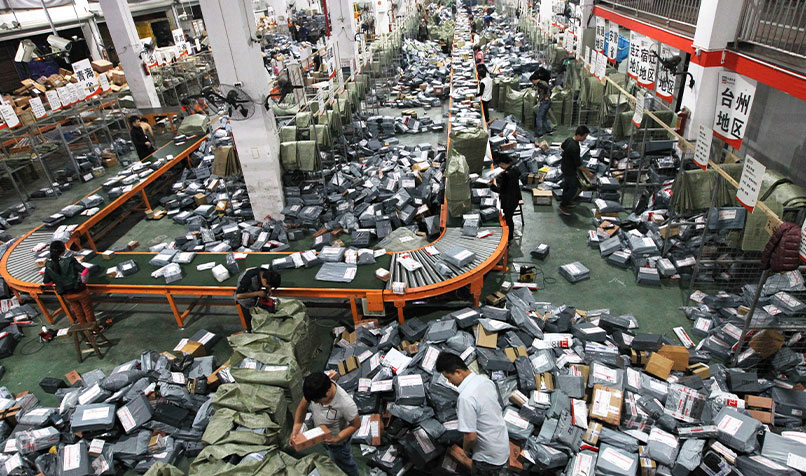 While he acknowledges the importance of the holiday economy, Shivaji Das, a partner at advisory and market research firm Frost & Sullivan in Singapore, says some critics believe there is a flip side to the phenomenon.
"Of course, the good side is that people are travelling and spending in retail, accommodation and food outlets, but also bear in mind that many offices are closed for those holidays, many shops are closed and many manufacturers shut down," he says.
"Those business closures have an impact on economic performance as well."
Das says the underlying nature of a country's economy can determine whether the activities of the holiday economy will have a largely negative or positive effect.
Those with a strong services culture are likely to benefit, while manufacturing-dependent nations may suffer some adverse consequences.
"It depends a lot on the structure of the economy and if they have been able to adjust production schedules in advance."
Nevertheless, Das says it is clear that events such as Chinese New Year have a significant stimulatory effect on the holiday economy, as well as giving a boost to travel in the region.
His concern is that COVID-19 could stymie such travel for years to come.
Sprint to marathon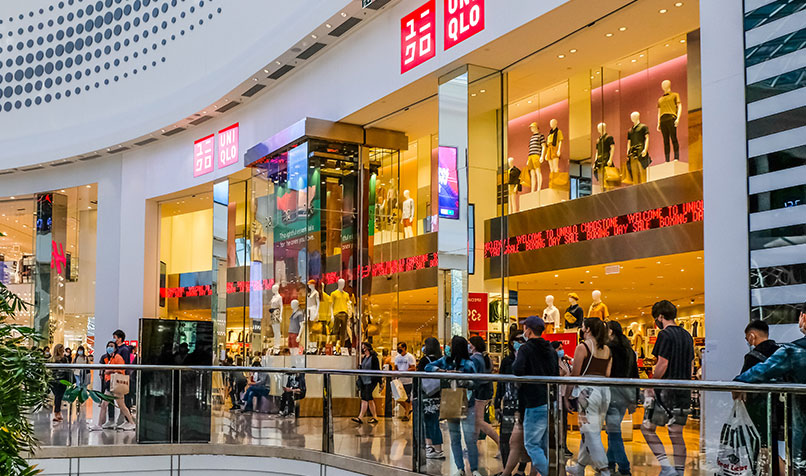 In Australia, retailers have traditionally offered major discounts around a handful of calendar dates, such as the June end of financial year sales and the Boxing Day sales the day after Christmas.
However, new retail discount occasions are rapidly gaining ground, says Adam Ioakim, managing director APAC at customer engagement platform Emarsys.
"The huge sale events we're seeing now out of Black Friday are incredible, both online and offline, particularly with the younger demographic," he says.
The changed retail sales landscape is not without its risks, however.
"Now we have this constant discounting cycle, which is dangerous for brands, because it can cannibalise margins and devalue value propositions."
To create a loyal customer base, Ioakim urges retailers not to rely solely on discounts. Instead, give customers exclusive offers, access to special events or the ability to join exclusive communities.
"You need a trusted relationship, rather than just constant discounts."
Morgan says holidays are now tied to sales and big shopping days, but the rise in online shopping has changed the emphasis from specific days to the entire holiday season.
"That means retailers have to focus on a marathon of holiday shopping, not a sprint."
Holiday shopping events around the world
Golden week
466 Billion Yuan (A$94 billion)
In 2020, more than 637 million residents of Mainland China moved around the country during the eight-day Golden Week holiday in October, driving tourism, restaurant and shopping sales.
Source: Chinese Ministry of Culture and Tourism; includes all tourism revenue
Diwali
720 billion Rupees (A$13 billion)
The five-day Hindu festival of Diwali, honouring the Hindu goddess of wealth Lakshmi, typically accounts for up to 40 per cent of annual consumer spending in India.
Source: Reuters, The Confederation of All India Traders
White day
53 billion Yen (A$622 million)
Celebrated every 14 March, White Day started in Japan and has been embraced by other East Asian nations. On this day, people give reciprocal gifts to those who gave them presents on Valentine's Day a month earlier.
Source: BBC, Japan Anniversary Association; Japan sales only
Love affair rekindled with valentine's day
Valentine's Day may not be an official holiday, but it does pull at heart strings around the world.
It generates revenue, too, with the National Retail Federation in the US estimating that spending on the day hit about US$21.8 billion (A$30 billion) in the US alone in 2021.
In Australia, research from customer engagement platform Emarsys indicates that the 14 February love-in is on the rise again, but with a twist, especially among those in the 16-24 years age group.
"There are still those who believe Valentine's Day is a sensationalised gimmick, but we're seeing millennials and Gen Z celebrating it more, so it's making a comeback," says Adam Ioakim, managing director APAC at Emarsys.
There is also a move towards "self-gifting" and celebrating platonic relationships among the younger set.
When it comes to favourite gifts on Valentine's Day, chocolate is the most popular gift (36 per cent), followed by flowers (29 per cent), gadgets and technology (16 per cent) and underwear (14 per cent).
Deliver the goods... or else!
As shopping increasingly goes digital, online retailers are under pressure to deliver on time, every time.
Big spikes in sales around specific shopping occasions mean that much can go wrong – servers can collapse because of massive traffic, logistics suppliers may be overwhelmed with orders and marketing campaigns can backfire if items are not shipped quickly.
To capitalise on festive sales, retailers should focus on "in-the-moment testing" and getting shopper feedback to ensure they are promoting the right products at the right price.
Paul Soong, regional director Australia and New Zealand at logistics and transportation software company BluJay Solutions, says that, while online sales are a godsend for many retailers, they mean additional logistics pressures as more consumers now take the view, "I ordered this product five minutes ago, where is it?".
Soong says that, aside from adopting the best technology platforms, the key for retailers is to forge strong partnerships with logistics and transportation companies to ensure the smooth and reliable rollout of products.
"It's about making sure that you're able to deliver when you say you can.
Third-party logistics provider eStore Logistics fulfils more than 20 million sales orders a year for its e-commerce and traditional retail store clients.
Managing director Leigh Williams says the past 18 months have sent shockwaves through the industry as consumers have become more used to shopping online and receiving their products quickly.
In response, eStore Logistics has invested in automated warehouses and a fleet of more than 250 autonomous mobile robots (AMRs) to significantly speed up the stock-picking process.
Undoubtedly, the AMRs give us another gear to kick into when the busy holiday season starts to heat up," Williams says.
"However, what's even more phenomenal is that these AI-powered robots are constantly learning – the more they work, the more data they have access to and the smarter they become."
Soong agrees that the big sales surges around Christmas and other major traditional holidays are flattening out and that there are now "lots of little spikes during the year" on the back of events such as Amazon Prime Day and Click Frenzy.
"Even celebrities and influencers can cause sales momentum in what has become a crowded shopping calendar."