At a glance
Almost one in five Australians under 20 and more than one in 10 of those aged 20 to 29 have lost their jobs since the pandemic hit.
Forecasters and leadership experts believe this generation will be a shining example of coming into its own by making the best out of a difficult situation.
Gen Zs are digitally savvy and have the potential to help organisations develop new ways of using technology to speed up and automate processes.
Born on the heels of 9/11 and in the shadow of the global financial crisis (GFC), today's 20-somethings are entering adulthood as the world navigates the challenges of a global pandemic.
Some have recently entered the workforce, only to be plunged into a radically altered business landscape, with record unemployment and unprecedented social and professional challenges.
Almost one in five (19 per cent) of Australians under 20 and more than one in 10 (12 per cent) of those aged 20 to 29 have lost their jobs since the pandemic hit, say social researchers Mark McCrindle and Ashley Fell.
Perhaps unsurprisingly, when asked about the future, 51 per cent of Gen Zs (born between 1995 and 2009) and Gen Ys (or millennials, born between about 1980 and 1994) feel extremely uncertain, McCrindle and Fell say in their report, Understanding Generation Z.
"While they are just starting their economic lives, their plans for the year and their dreams for the future – from performing well in exams to saving up for travel adventures – have been brought to a screeching halt," McCrindle says.
However, don't think that this generation plans on giving up. Quite the opposite.
While 20-somethings are probably too young to relate to the advice "when life gives you lemons, make lemonade", forecasters and leadership experts say they will be a shining example of that philosophy.
Professionalism under pressure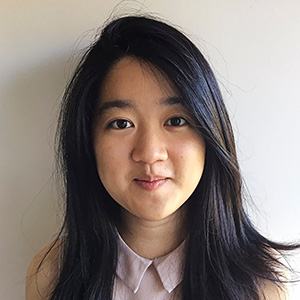 Taking exams had never previously been a worry for Nicole Wong ASA, 24, a member of Malaysia's Young Professional Advisers, who had already gained five high distinctions in her CPA Australia studies (four core/compulsory subjects and an elective in financial risk management) before the pandemic hit. However, the challenge of sitting her final paper during lockdown made her nervous.
"Studying for it was the same as any other paper, but I couldn't help feeling paranoid during the online, at-home exam," she says.
"A part of me felt that the reviewers of the webcam recordings would accuse me of cheating if I so much as looked away from the computer screen for even a second!"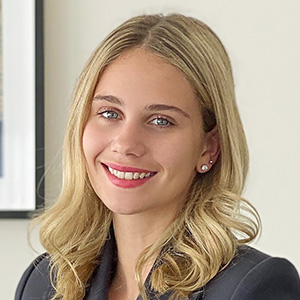 Zoe Hall ASA, 22, who joined Sydney-based public practice firm Prosperity Advisers Group in January 2020, faced other challenges when the pandemic hit: an increased workload and dealing with clients in struggling industries.
"What some clients were going through was awful," she says, "but you have to maintain professionalism, while listening to what the client needs and wants."
Working remotely, Hall navigated tax planning, compliance, BAS preparation and other accounting tasks, which were new to her, as well as pandemic stimulus packages, which were new to everyone.
Workplace culture expert, psychologist Tim Sharp, is not surprised to see Hall and other young people like her rising to the challenge.
"Not just during COVID-19, but because of factors including the GFC, we have seen a significant reduction in the number of middle-level employees, with younger people given more responsibility sooner," Sharp says.
"It can be stressful if there is too much pressure. But reaching out and asking for help when needed or having a good mentor are important ways to manage wellbeing."
Hall agrees: "You have to adapt, and our generation is very good at it."
Gen Zs are also more digitally savvy than their parents or, as McCrindle and Fell put it: "Generation Zs have integrated technology seamlessly into their lives, having used it from the youngest age."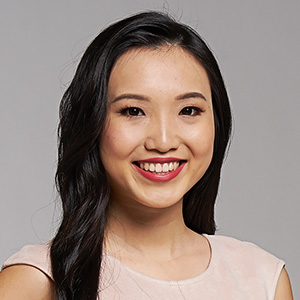 Beverly Lim CPA, 27, a compliance manager with UOB Singapore, has helped business units to digitalise compliance assessments, in turn improving productivity.
Since the Singapore Government imposed circuit breaker measures in April, she has been working from home.
"Most of us have a company laptop and mobile, and communicate via virtual meeting platforms and emails," Lim says.
"Working from home was convenient, and more family bonding time was one of the benefits."
Wong believes this tech-savvy generation may develop new ways of using technology to speed up and further automate accounting practices.
"After all, we will always prefer to finish up work quickly, so we have time for rest, our hobbies and our family," she says.
Leading in a new way in an uncertain future
As Wong so succinctly puts it, Gen Z considers work–life balance extremely important.
Perhaps they have seen their parents go through the struggle of overworking and burnout – estimates for the cost of workplace absenteeism and presenteeism due to mental health issues range from A$13 billion to A$17 billion per year – and are not keen to emulate it.
Team focus, empowerment, support, flexibility, involvement, creativity, innovation and a global working atmosphere are also important to this new generation, say McCrindle and Fell.
"They are not looking for a job, they are looking for an opportunity within an organisation in which they resonate."
Until now, they have changed jobs often to find it – Gen Zs are predicted to work 18 jobs across six careers in their lifetime.
However, because of COVID-19, they are likely to stay put until their vision of the future clears, even more so if they are with an employer they respect and their job is challenging, says McCrindle.
Wong is currently working at Tay Wong & Associates as an audit senior associate, after two years at PwC.
While she plans to try something new after a few more years in audit, she says, right now, she is taking it one day at a time.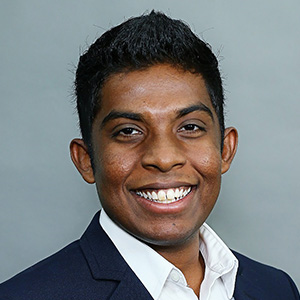 Lim says she cannot accurately predict her career path, as the future seems uncertain.
"However, I will stay positive and be grateful for what I have, instead of being anxious. Working diligently each day and contributing back positively to society is my investment for the future."
Sharwin Shamugam ASA, 28, an assistant manager in transaction advisory services – mergers and acquisitions at EY Malaysia, says: "The future is always uncertain. Embracing this uncertainty will allow us to transform and grow."
While some 20-somethings may feel a sense of panic about the contracting number of opportunities, companies are always on a search for new talent, says global thought leader Janine Garner, author of Be Brilliant: How to Lead a Life of Influence.
"Twenty-somethings have a curiosity and a broader, global perspective, and are able to think differently – all talents that organisations are hungry for," she says, and Hall agrees.
"I think a lot of our generation get mistaken for being rude, but we're just curious. We aren't afraid to speak up if we feel differently about something," she says.
"Twenty-somethings are brave enough to stand in the spotlight and talk openly about ideas and innovation," agrees Garner.
More senior employees may find it unsettling: "Old-school ways of thinking aren't the way we're going to survive," Garner says.
Shamugam says that, while younger employees are driven by passion that makes them persistent and curious, they are also willing to listen and learn, regardless of the power structure.
"Most of all, we are resilient to change," he says.
Garner advises young workers to build a demand for their skills as well as build their networks.
"They need to find that leader, entrepreneur or expert and get them on their team. Who you know will always make a difference."
While Gen Zs are keen to lead in new ways, they first need leadership role models who can engage with them in a safe, friendly, collegial environment where people feel free to contribute ideas, says McCrindle.
He also predicts flatter, more streamlined company structures that suit a new generation whose skill set is more entrepreneurial than employee, fuelled by a solution-oriented mindset.
Tackling the challenges of today and tomorrow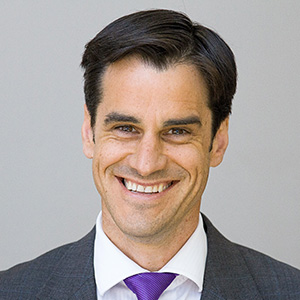 Gen Z will ideally seek employment in values-based organisations that empower them to shape and own the values, says McCrindle.
Lim says climate change, resource depletion, geopolitical forces, emerging technologies and global catastrophes seem to be key challenges in the world that Gen Zs will have to live in.
"I am optimistic that my generation will be able to tackle the challenges if we communicate well and resolve them with collective effort," Lim says.
"Gen Z had more opportunities of getting educated and access to educational resources from an early age. Our current limitation is life experience.
"With the guidance of good mentors, 20-somethings can align their objectives and possibly reap the rewards of having world peace, a more sustainable environment and the ability to provide sufficient support for the ageing and less-privileged communities," she adds.
"Being a part of a generation that is progressive and aware on a global scale, I am hopeful we will take action to pave a new way forward," Shamugam says.
On a personal, financial level, Wong believes inflation will be a challenge for Gen Zs.
"I remember my parents telling me that they bought their first house for about MYR150,000 (A$51,000) to MYR200,000 (A$68,000) here in Kuala Lumpur over 30 years ago.
"An equivalent house would now cost over MYR1 million. Compared to the average fresh graduate's salary... well, let's just say the majority of my friends are still living with their parents," Wong says.
Hall wonders whether constantly evolving software means machines or digital may take over some of the work of accountants.
"Businesses will still need peer-to-peer contact. A lot of our role is about understanding clients and what they want, not just about numbers," Hall says.
While Sharp believes the younger generation has often been portrayed quite negatively – "that they are spoilt or have suffered no hardship", he says, "I have found them to be incredibly optimistic, hopeful and flexible".
"The fact that they have been through all of this means they have developed an incredible resilience. What I see is a massive belief that it is up to them to navigate through challenges," says Garner.
Gen Z are business leaders, politicians and "people who will change the world", she says.
Gen Z facts
Meet the resilient generation waiting in the wings to enter the workforce.
As of 2019, there were more Australians born since 1980 than before it.
There are two billion Gen Zs globally.
While they currently comprise 15 per cent of Australia's workforce, within a decade, Gen Zs will comprise a third.
Credit: Understanding Generation Z by Mark McCrindle and Ashley Fell.