At a glance
Australia has the tenth largest e-commerce market in the world, with eight out of 10 Australians shopping online.
The approach to improving online sales presence involves four key focus areas: technology, marketing, payments, and fulfilment.
It is also important to stay abreast of competitor strategies, seek expert advice and be open to revising strategy, if needed.
By Nigel Bowen
Small and medium-sized enterprise (SME) owners can be placed in three broad groups when it comes to their approach to online sales.
At one end of the spectrum are the luddites. These are individuals who have made little attempt to adapt to the digital economy, and are not about to start.
At the opposite end of the spectrum are the technophiles, who are early adopters of any shiny gadget that comes along.
Between those two extremes lies a vast number of SME owners – business people who are aware that e-commerce is of growing importance and feel they should be doing more in that area, but can never quite find the money, time or energy to take significant action.
Five experts explain why SME owners in this group should build an effective online sales presence and how they can go about doing so.
The catalyst for change
Dr Meena Chavan is a former auditor who is now a Macquarie Business School academic specialising in small businesses.
"Eight out of 10 Australians shop online, and Australia has the tenth largest e-commerce market in the world," she says.
"Pre-COVID-19, the prediction was that in 2021, 10 per cent of Australia's total retail sales would be online, and Australia's e-commerce market would be valued at A$35.2 billion."
Chavan forecasts nervous Australian consumers may buy less overall than predicted, but will ultimately make many more online purchases than previously expected.
"Australians have now become accustomed to buying everything from houses to racehorses online," Chavan says. "Likewise, the more innovative SMEs have been pivoting from real-world to virtual interactions to serve surging online demand.
"For example, I consult with a medispa. It's gone from selling on-premises beauty treatments to offering online make-up technique courses. Things won't be going back to the way they used to be after the lockdown is lifted."
Getting your digital ducks in a row
There are few silver bullets when it comes to online sales. What works for one industry won't necessarily work for another. Selling goods online differs markedly from selling services, and it is not uncommon for similar businesses using similar technologies and pursuing similar marketing strategies to generate divergent results.
That said, it can be useful to examine the following four areas when seeking to improve a business's online sales presence.
1. Technology
Michael Kava is the director of Little Marketing. He argues SME owners will get the biggest bang for their buck by concentrating on the basics.
"Most SMEs now have a website, but often they are suboptimal websites," he says. Kava's advice is to:
Use a reputable hosting company: "You don't want your site to crash or get hacked."
Invest in quality copy and images: "Spelling mistakes and cheap stock images will turn off potential customers."
Harness SEO: "Your potential customers will almost certainly start their buying journey by doing online research. You want to make sure your site is on the first page of Google."
Focus on user experience (UX): "It's a rookie mistake to create a site that looks beautiful, but is difficult to navigate. Your potential customers won't have the patience to scroll endlessly to find the information they want."
While it is possible to renovate an existing website, Kava suggests SME owners consider starting afresh with a one-stop-shop e-commerce solution or a custom-built platform. E-commerce solutions provide a platform that websites can be built on. They also facilitate the straightforward integration of payment gateways, accounting software, marketing software and social media sites, as well as remarketing and analytics tools.
"There is plenty to choose from – WordPress and Shopify are two popular options," Kava says. "People should be shopping around to find the solution that has the right fee structure and features for their business."
2. Marketing
"Most SMEs have a static online presence – a website with some basic information," digital economy guru David Banger observes.
"That's better than nothing, but to be competitive nowadays, you need a dynamic presence. You need to be regularly posting on your own website and platforms such as Instagram, Facebook, Twitter and LinkedIn.
"The one thing I always attempt to impress upon my clients is that they are operating in a cluttered environment," Kava says. "Regardless of the platforms a business is active on, the key to it generating more online sales lies in communicating its USP [unique selling proposition] clearly and consistently."
Although it long ago ceased to be an SME, Kava points to Xero's trajectory to inspire his small business clients to clarify their brand proposition.
"Granted, Xero has a great product," he says. "But the main reason it has been able to compete so successfully with much larger competitors is, firstly, it has a strong brand focus and, secondly, it has marketed that brand online faster and much more effectively than the other accounting software providers."
3. Payments
There are a plethora of payment gateways. All have their pros and cons in terms of fees, accepted modes of payment, and the level of cybersecurity they offer. SME owners should investigate whether they are using the gateway that best suits their needs.
4. Fulfilment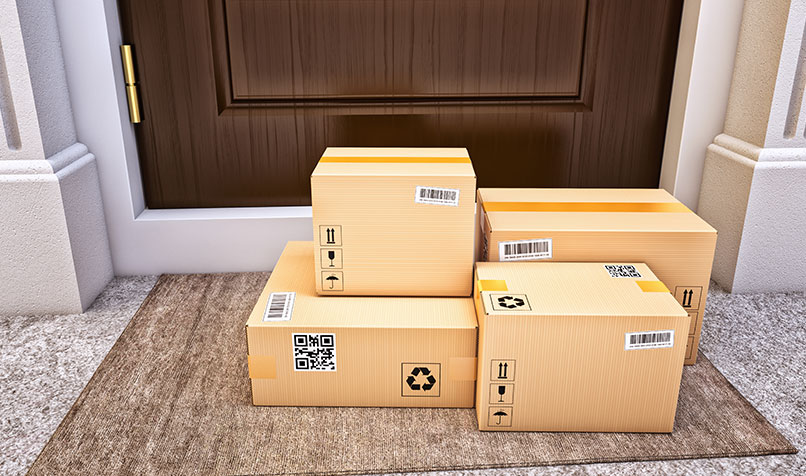 Even amid the fourth industrial revolution, getting physical goods from point A to point B remains time-consuming and expensive. The good news is that SMEs can now access external infrastructure to do this. The bad news is that this access does not come cheap.
"Business owners often find creating an online shop, and then storing, picking, packing and transporting products, is a lot more work than they expect," Kava says. "On the other hand, many business owners have found themselves paying Amazon fixed fees and commissions without seeing much return on that money. Businesses usually have to learn through trial and error, whether it makes more sense to handle fulfilment themselves or outsource it."
"If your business is selling a product that is either the cheapest or best in its category, online marketplaces such as Amazon and eBay can work well," Banger adds. "If that's not the case, it might be best to sell it through your own website, as well as marketplaces. Make sure you explain two things on your website. First, why your product is better quality than cheaper competing products. Second, why your product is of similar quality to more expensive competing products."
Advice for SME clients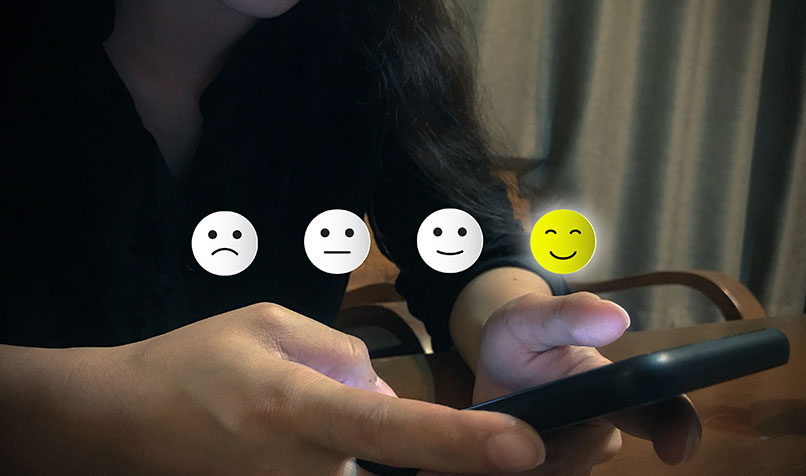 Ernest Stabek FCPA is chief strategy officer of PepperStack Global, a company that builds and maintains "a precise, globally scalable software as a service (SaaS) platform that transforms organisations". Here are his top two tips for SME owners looking to pump up their online sales.
Educate yourself, then experience
"The jargon around online sales can seem impenetrable at first, but it usually doesn't take that much time to get your head around the basics. Once you've done that, you'll need to work out, through trial and error, what options are best suited to your business. Depending on what you're selling, you may wish to market yourself on LinkedIn, Facebook, Instagram, Pinterest or Twitter. Then, depending on what platform or platforms you're concentrating on, you may focus on churning out podcasts, videos, webinars, blog posts, e-books, case studies, white papers, tweets, infographics, Pinterest boards, Instagram images or Facebook ads."
No complacency
"SME owners who have initial success with one online strategy are sometimes tempted to believe they've cracked online sales and can now sit back and watch the revenue continue to flow in. However, the digital world moves fast. Google can alter its search algorithm overnight, significantly changing the rules of the SEO game. Business owners need to watch how their competitors' online sales tactics are evolving and regularly seek advice about their own online sales strategy."
Guard your cyber doors
John Rundell FCPA is the managing director of Stratica, a business that undertakes e-commerce fraud investigations for the world's top credit card companies.

Rundell says hacks of SME sites are common and going to become even more so as growing numbers of smaller businesses seek to join the online sales gold rush.
"Cybercriminals are looking to exfiltrate credit card information," he warns. "If hackers can access someone's name, credit card number and CVV [card verification value] – which usually happens in between a customer entering their payment details on a business's site and that information reaching the relevant payment gateway – those payment details can be sold on the dark web for about A$50. Typically, the amount of fraud that will then occur exceeds A$1000."
Rundell suggests SME owners use a fully hosted e-commerce solution such as BigCommerce or Shopify. "SMEs who use third-party e-commerce platforms, such as Magento, to develop and operate their own site are a softer target," he says.
Fortunately, those SME owners using third-party solutions can still encourage malicious actors to put their site in the too-hard basket. "Get your site scanned frequently, regularly check you are using the latest version of your website's software and fully comply with Payment Card Industry Data Security Standard (PCI DSS) 3.2, which is the mandated security standard for banks and credit card companies," he advises.