Three decades ago, when Chris Rowe started out in sales, he did a lot of walking.
Rowe was in the printing game, and his job required plenty of cold calls and door-knocking in search of new clients. Fast-forward to today and business has changed significantly.
Digital printing disrupted his industry, and Rowe didn't stick around, switching careers to become director of a business brokerage based in Sanctuary Cove on the Gold Coast.
His company, Accommodation Business Brokers (ABB), sells hotels, caravan parks, resorts and management rights nationwide, with a focus on Queensland.
The other big change is that Rowe doesn't find himself travelling to clients or initiating contact with unannounced calls. These days, buyers come to him, mainly via the internet.
Many are already on his database and receive notifications from the firm's customer relationship management (CRM) system if there is a potential match.
If they have indicated online that they are interested in caravan parks in Far North Queensland in the A$5 million price range, for example, they will receive an automatic email notifying them of a new listing.
"There are no blind dates in real estate anymore," Rowe declares. "Every person who comes to us has already done their homework online. They've checked out what you've done, who you are and if you are any good. It's a massive influence."
Internet skills trump interpersonal skills
Of course, some people in business still deny the impact the internet has had on sales and marketing, but it really has been transformational.
The rusted model of yesteryear has been turned on its head both in consumer and business-to-business (B2B) relationships. Big data, algorithms and artificial intelligence (AI) tools now drive sales.
As a result, sales teams have been forced to adapt to new customer buying behaviour – consumers who have already researched potential purchases online and are well on the sales journey before they decide to initiate contact with a business.
According to research and advisory firm Gartner, by 2020 customers will manage 85 per cent of their relationship with suppliers without interacting with a human.
Such an environment is rendering many old-style sales skills obsolete. After all, who needs a slick-talking salesperson when buyers already know what they want?
B2B buyers are 57 per cent of their way through the sales process before they even speak to a vendor.
Meantime, US-based Forrester Research forecasts that by 2020 around 24 per cent of B2B salespeople will be put out of work by the digital economy. B2B sales veteran Graham
Hawkins, who authored the book The Future of The Sales Profession, says one of the big changes has been a rebalancing of power in favour of the customer, based around data and information. He operates the careers website software SalesTribe for salespeople.
Hawkins cites Gartner research which suggests that B2B buyers are 57 per cent of their way through the sales process before they even speak to a vendor.
"We have gone from information asymmetry, where vendors held all the cards, to information parity, where buyers have access to the same information as vendors," he says.
"Buyers have deselected the vendors they don't want and roughly know what they are after, so if you are coming in late in the buying cycle your ability as a salesperson is severely limited in terms of being able to control or influence that buyer.
"We've gone from sales push models to customer pull models, where the buyer is now in control, so the role sales finds itself in is a totally new one."
Hawkins has spent several decades in frontline sales, and says he noticed that around 2010 the "entire sales world changed 180 degrees".
"The 'lone wolf' out in the territory driving kilometres in a car and staying in motels is dying right now," he says.
The future will be no field day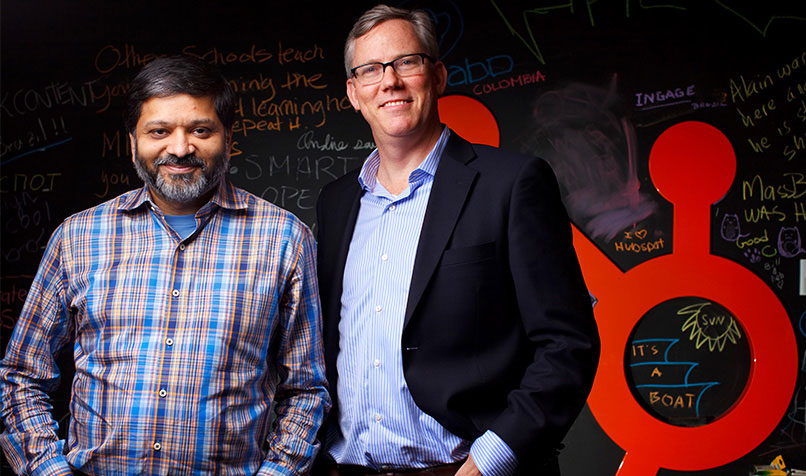 Having salespeople in the field made sense when buyers resided in the field, Hawkins says, but now most reside online. Many can meet their needs either through well-designed websites or bots driven by AI.
Automated selling platforms such as HubSpot deliver software that helps companies attract visitors, convert leads and close sales, all without human intervention.
From an organisational perspective, one consequence is that sales and marketing are more aligned than ever before. Traditionally, there has been a so-called "Chinese Wall" between departments, often resulting in friction and disconnect, Hawkins says.
For example, sales blamed marketing because they didn't create quality leads, while marketing blamed sales for not closing deals. However, the distinctions are breaking down; a process helped by changes in advertising models and the rise of thought leadership and sponsored content.
A subtler sell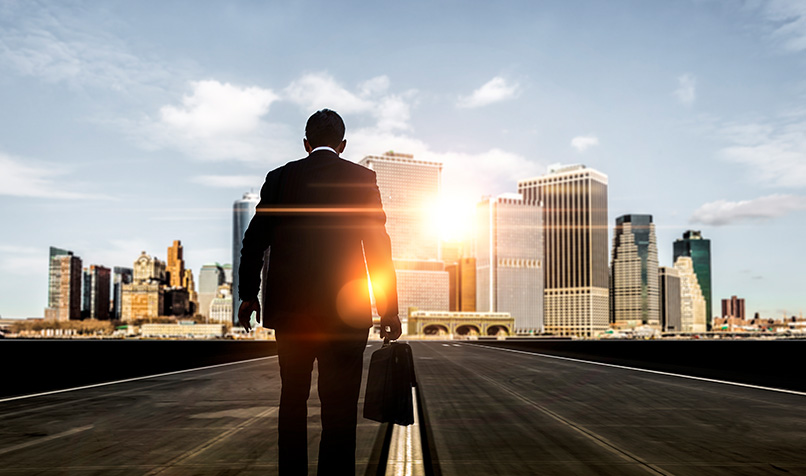 "The old idea of 'push' selling [a promotional strategy where businesses attempt to take their products to customers] or blanket marketing, where you are simply shouting at people, is now frowned upon," Hawkins insists. "People prefer to buy – not be sold to. When there is marketing, we want it to be based on permission we have already given.
"It is no longer good to spray the market with your message and pray that someone comes back to you, and this is another reason why brands around the world are dramatically upping their investments in content creation and distribution."
CEB – recently acquired by Gartner – is another research house that has looked closely at the paradigm shifts in sales.
At the CEB Sales and Marketing Summit in Las Vegas last year, CEB principal executive advisor Brent Adamson's keynote address focused on the organisation's website as a way customers "can continue to move forward not in your sales journey, but in their purchase journey".
According to Adamson, websites were originally designed to broadcast information about a company and its products. Now, they are integral to the sales process, but many organisations have been slow to understand this.
"Digital is not a story about selling or marketing, it is about buying," Adamson noted.
While organisations have made significant investments in achieving a single view of the customer, they have failed in a giving customers single view of themselves, he maintained.
Salespeople are often still giving out messages inconsistent with information on the website, and the modern customer is likely on to notice this. When they do, many will press "pause" in the buying process.
The modern buyer is a channel changer
Another feature of modern buying behaviour, Adamson said, is that customers continue to use the online channel right through to the closure of a purchase, even if they also happen to be dealing one-on-one with a company salesperson. This, he maintains, dispels the myth that buyers will only use online channels up to a certain point, and then seek interpersonal interaction at the end of the process.
"Just because 'in person' begins, doesn't mean that digital ends," Adamson said. "We are not wired as organisations for customers to simultaneously use digital and personal [interaction], but there has been major growth in this [type of] multichannel buying behaviour.
"The seller is just one of several different channels to your customer."
Time is money
CEB interviewed 750 B2B buyers from large US companies and found that 27 per cent of their total buying time was spent conducting independent online research.
A further 22 per cent was spent internally "herding cats" – that is, discussing needs and making decisions – with 18 per cent on researching offline through attending trade shows, talking to peers, considering options, and so on.
Interestingly, only 17 per cent of buyer time went into meetings with potential suppliers, with just 16 per cent actually communicating with the successful vendor.
The introvert gets the worm
In this new world of sales, Hawkins sees salespeople having to play an entirely different role.
"The really successful salespeople of today and deep domain specialists in [a particular] area," he says.
"They will be almost introverted analytical types, not the smooth-talking, quota-crushing, Porsche-driving legends of the past. Those people will adapt or they will perish.
"[Generalist salespeople] add no value to the buyer, and the informed buyer will not waste their time engaging with them.
"I think that when you look at the rate at which technologies are progressing, sales has the role of the pinch hitter coming in at the right time, at the moment the buyer needs them," Hawkins says.
Sales also requires new skills to leverage technology, including AI and data analytics.
Essentially, the new salesperson needs to be a hybrid educator, data analyst and product specialist – almost a forensic detective – sifting through information on potential buyers collected from a broad spectrum of channels.
Be opportunitistic, not overwhelming
Hawkins says it is also important to recognise that at any given time only 3 per cent of buyers are at a point where they will be receptive to a seller's message.
The task today is to get the buyer's attention and engage them in dialogue, so they make contact when they are ready to move into buying mode. This is where marketing and sales cross over, and create inbound sales.
What is the key sales skill that will survive in this rapidly changing environment? The answer is leveraging networks and contacts.
In an environment where buyers are adept at blocking vendor messages, referrals, introductions and networks are more important than ever to getting around that wall. On this front, time hasn't stood still either. Digital tools such as LinkedIn can play an important role in terms of expanding networks, building a personal brand and growing a more modern sphere of influence.
As cold-calling wanes and we embrace the transfer of power from seller to buyer, it's clear that business websites, social media, online reviews and other communications need to be both consistent and top-notch if they are to generate inbound enquiries. It is time to put down the loudhailer and have better, deeper conversations with clients and customers.