This article was current at the time of publication
With companies seeking new ways to cut through the noise in a crowded marketplace and reach new customers, business-to-business (B2B) influencers are becoming big business.
In 2022, the B2B influencer market was estimated to be generating US$11.7 billion (A$16.9 billion) in revenue, according to a report published on Research and Markets.
As demographic shifts occur and "digital natives" from Gen X and Gen Z assume more senior roles in organisations in the coming decade, their purchasing habits will likely prompt bigger investments in B2B influencer marketing strategies.
Having grown up under the influence of the internet and social media, a B2B influencer will seem a natural fit for businesses seeking to influence other businesses.
B2B influencer Lisa Teh says that influencers are a great way to humanise a brand.
Teh, who co-founded the Web3 agencies Mooning and Lisnic, has more than 40,000 followers on LinkedIn.
"From a marketing perspective, B2B influencers can create more trusted connections," she says.
Teh says that much of the advertising on LinkedIn currently is "salesy and not humanised". It lacks the creativity of advertising on other social media platforms, often comprising only a simple product image that many people scroll past.
What surprises Teh is that B2B influencers are still relatively uncommon in the suite of B2B marketing strategies.
"B2B influencers are not yet big business," says Teh. "This is an untapped and unsaturated area, which makes it an effective way of harnessing the power of influence."
FinTok: Regulating the social media finance influencer
B2B versus B2C
Most people are familiar with social media influencers, who have enormous followings on social media platforms such as Instagram, Facebook and TikTok.
When some influencers wear a particular brand or the latest fashion and post it on social media, it flies off the shelf. Business-to-consumer (B2C) influencers have paid partnerships with brands, which means they are paid to publish the post, which should be accordingly marked as "promotional" or "sponsored".
However, many promotions are not marked as such, which has become a compliance priority for the Australian Competition and Consumer Commission in 2023. Such arrangements could be a one-off or a longstanding partnership. Influencing is also increasingly a full-time profession.
B2B influencers differ from their B2C counterparts in that a B2B influencer's goal is not necessarily to generate immediate sales, but to prompt key executives to consider investments in certain products and services.
An effective influencer will raise awareness of the brand they are partnering with, or a particular service that the partner is offering. Another goal of a B2B partnership could also be to generate a sale or a membership, or seek donations.
"The other objective is to increase the credibility of that brand, product or service by pushing it out through the influencer's network," says Simon Gould, director of SME digital marketing services provider Orbit Marketing.
This is known as the "halo" effect, whereby the reputation of the influencer elevates the product or service they are promoting.
As Gould says, "Their followers watch what they do and respect what they say."
Teh describes a B2B influencer as the kind of person who can affect a business decision.
"There is a perception that the person is successful in business, so anything they recommend is useful," says Teh.
With B2B influencing still in its infancy, much of LinkedIn's influencer activity is organic, but perhaps not targeted or strategic.
"I don't think business people think of themselves as influencers," says Teh. "They don't even think about building an audience or creating content, because they are focused on running their businesses."
The B2B influencer habitat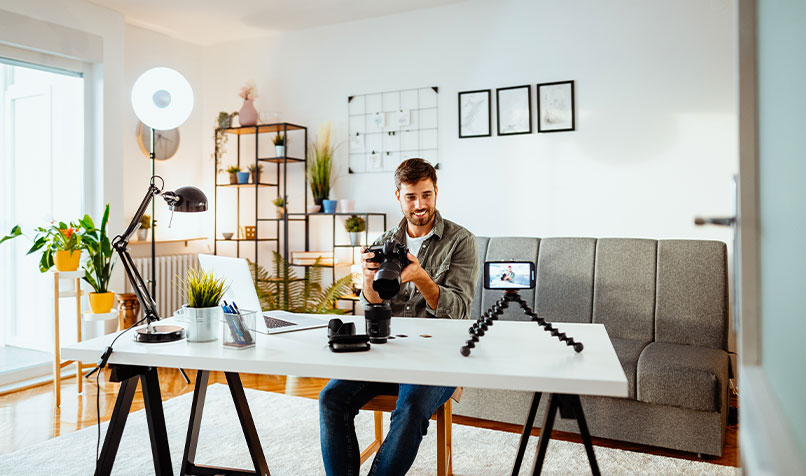 While the senior leadership team of a business will undoubtedly wield great influence internally and among stakeholders, B2B influencers are typically found outside of the organisation.
"Typically, it's not a 'rockstar' CEO – it is somebody external to the business with their own following and their own profile, who then either endorses or uses a product," says Gould.
LinkedIn is the natural home of the B2B influencer posts, because it is the world's largest professional social network. Founded 20 years ago, it still lacks a serious rival. LinkedIn has 875 million members and more than 58 million registered companies.
However, only three million users post content each week. The number of influencers is a fraction of that figure.
By comparison, Instagram and Facebook have a far bigger reach, so some B2C influencers have massive audiences.
Facebook has 2.93 billion active users who browse for 53 minutes per day, while the average LinkedIn user only spends 1 minute on the platform daily and 17 minutes per month.
However, a business may not necessarily want an influencer with millions of followers.
"A local business does not need somebody with a global reach," explains Gould. "You want somebody smaller, with maybe a more targeted and more engaged local audience. They will be far more affordable, too."
Another plus for the B2B influencer market is that it is easier to track credibility. A B2B influencer will be successful in business, with an impressive career track record.
"You can see what they have achieved," says Teh. "With beauty or fashion bloggers, it's quite subjective."
However, be aware that a following can be purchased on LinkedIn just as it can be for a B2C influencer on Instagram, TikTok and other platforms. Purchased followers will be bots (automated users rather than actual people) or account users with low to nil engagement.
"You can buy a following on most social media platforms," says Teh. "Sometimes I see a post on LinkedIn and within 20 seconds there are 4000 likes – and then none after that. It is obvious to me that their followers are not genuine."
While the audience size may be smaller on LinkedIn, the cost of advertising on the platform is the highest of any major social networking platform. This is because it is the most popular social media platform among Fortune 500 companies to use, so the return on investment per click is typically higher.
How to work with a B2B influencer
In 2021, Teh began doing campaigns as a B2B influencer for tech company ASUS after being approached by them. She genuinely enjoys using ASUS products, so she was open to paid opportunities promoting the brand. For Teh, it is important not to take a "salesy" approach in her promoted posts.
"In my sponsored posts, I have shared tips on how I make my day more productive, or five tips for getting active on LinkedIn," she says. "I always think about how I can add value, so that it's not just me posting stuff for the sake of it."
An accounting firm could host a few influencers on a panel talking about topics that interest their existing audience – it does not always have to involve a sponsored post on LinkedIn.
"That's a way of adding value while leveraging off the influencer's brand and potentially driving new traffic to the business," says Teh.
Lee Odden, B2B influencer and CEO of B2B TopRank Marketing, says, "Adding value for the person reading the post is a critical component of an effective partnership. The mistake businesses often make with B2B influencer marketing is seeing it as purely transactional."
"Many marketers view influencer engagement through the lens of advertising, as a transactional arrangement: promote our product or service and we'll pay you," he says in an interview with Forbes.
"That might work in B2C, but in B2B, influence is a relationship business. Influencers want to work with brands they can believe in and that their audiences can get value from."
Teh says that the most effective way for a business to work with an influencer is collaboratively. She is often provided with the product to promote, but comes up with her own message for the post.
"Don't just tell an influencer what to say, because it will come across as corporate spiel that won't seem authentic," she says.
Collaborative projects can be particularly effective in the finance and financial services space, says Gould, because it could allow an influencer to work on a new project that requires skills they themselves do not possess.
"You can highlight your skills, and they help build your credibility. They can say, 'Look what I've done, and I've done it with the help of these guys'," Gould says.
Providing the service could also come in lieu of a payment for a promoted post, which could be helpful for smaller businesses without large marketing budgets.
Network like a pro: How to maximise LinkedIn
Tips for approaching an influencer
When scouting for potential influencers, search LinkedIn for articles that are relevant to your industry or your clients' pain points. Find a post with a significant number of likes and comments.
Orbit Marketing director Simon Gould says to look at the followers. "How many people are following them? What's the engagement? Does the content fit with your brand?"
Think about the benefits that you could offer them, whether financial or by providing a service free of charge. This will make your offer a meaningful one that makes it easy for them to consider.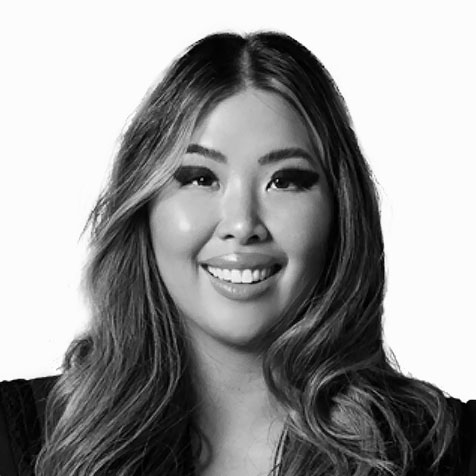 Lisa Teh, B2B influencer and co-founder of Web3 agencies Mooning and Lisnic, advises against taking a "scattergun approach" by contacting a large number of potential influencers at the outset.
This could lead to disappointing some of them and thus damaging the prospects of a future partnership. Personalise the message to increase the likelihood of getting a favourable response.
"Talk about the type of content that they've shared that's really resonated with you and might resonate with their audience," suggests Teh, adding that it is also important to be respectful of their time.
"A lot of people ask for people's time for free – don't ask to 'pick their brain'. If they're a successful business person, then every minute of their day is going towards something. If you wish to take up their time, offer to compensate them for it."