After extended periods of border closures, lockdowns and grounded airplanes, the world is well and truly on the move again. This is good news for the travel industry, a strong contender for one of the sectors hardest hit by the pandemic.
However, some things have changed, says Adele Labine‑Romain, Australian tourism sector leader at Deloitte and partner with Deloitte Access Economics.
"If the pandemic had lasted just three months, we would have very quickly gone back to our past behaviours," she says.
"However, the way that we travel and what drives our travel decisions have changed."
The airline and automobile sectors have been heavily affected by the pandemic, along with the hotels, restaurants and leisure sector, according to S&P Global Market Intelligence.
The pandemic also put millions of people out of work across the globe and caused debt levels to soar.
Virgin Australia, for instance, went into administration, with A$6.8 billion in debt. US private equity firm Bain Capital bought the airline in 2020 after creditors agreed to a A$3.5 billion deal.
The story is similar in New Zealand, where about 30 per cent of New Zealand tourism jobs disappeared in the first year of the pandemic. One-quarter of New Zealand's owner‑operators shut their doors and the sector shrank to the size it had been in 2006.
To the relief of tourism operators – and the communities reliant on their businesses the world over – those days are in the past. The travel industry has officially bounced back, although the numbers have not yet matched their pre-pandemic levels.
The World Travel and Tourism Council (WTTC) reports that in 2021, global travel grew by 24.7 per cent. Growth continued in 2022, reaching a GDP contribution of US$7.7 trillion (A$11.5 trillion). The WTTC has forecasted that the sector will recover to 95 per cent of its 2019 job levels by the end of 2023.
Labine‑Romain says Australia's current position is strong, despite criticisms that the sector is still 20-30 per cent below pre-pandemic figures.
"Overall, the tourism sector is recovering quite strongly. In February 2022, we were sitting at 5 per cent of our prior international visitor levels," she says. "That we were able to build back a A$40 billion sector in Australia to 60 per cent, by the end of 2022, is remarkable."
The next steps are working out how to navigate the new landscape and understanding where the future of travel lies, Labine‑Romain says.
Sustainable travel takes off
It is perhaps not surprising that luxury travel has been making a comeback.
Cathy Wagstaff, CEO and group editor of luxury travel magazine publisher Signature Media, says people are making up for lost time.
"They are ticking off 'bucket list' trips they have been wanting to do for years. Top cabins on ships and top suites at hotels are being booked out first. People are wanting to live in the moment, travel longer and have more authentic experiences," she says.
However, sustainability has also emerged as a priority for many travellers.
"People want to spend more money on ethical operators that are supporting true sustainability and not greenwashing their operations," Wagstaff explains.
A growing awareness of travelling more sustainably is an example of one trend that was accelerated by the pandemic, Labine‑Romain adds. "Sustainability was certainly on everyone's lips before the pandemic, but now people are leaning into it, and businesses are also leaning into it."
This goes beyond knowing that tourism operators are making progress on their own sustainability journey, she says.
It is also about cultural considerations. "People want to make sure that the money they spend is staying in the communities where they are staying and that they are being responsible visitors."
Travel writer Ben Groundwater says a number of factors are driving the push towards sustainability, but it is a long game.
"I think there are going to be changes, but they're probably not as rapid as some people are making them out to be. Having said that, there is definitely much more of an awareness of sustainability issues among everyday travellers," says Groundwater.
Those issues include measuring an individual carbon footprint, says Groundwater. France, for instance, to reduce carbon emissions, recently banned "short haul" flights if an alternative means of transport is available.
"In the long term, things are going to change, whether by law, or because people are visiting fewer places for financial and environmental reasons. In Australia, the train is not an alternative like it is in many places in Europe. Most likely, people will probably just go to fewer destinations.
"It's certainly how I'm trying to travel – one flight there and one flight back rather than a lot of extra flying within the experience," says Groundwater.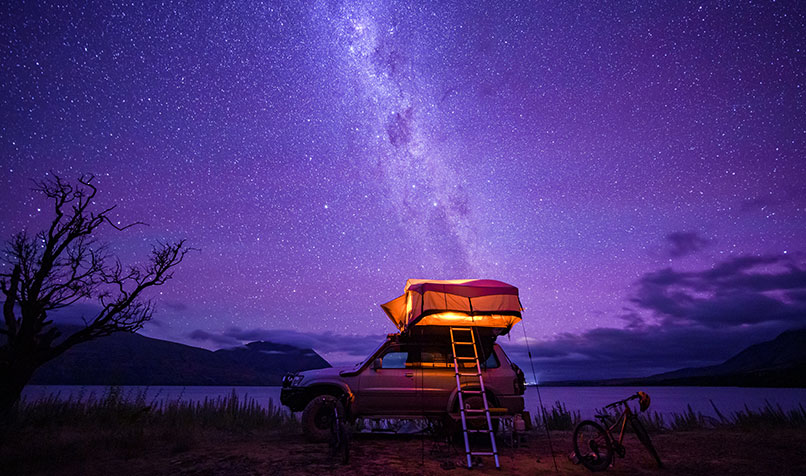 Australians invested in seeing their own country when the borders closed, says Groundwater, and that looks set to stay for a while to come.
"Understandably, domestic travel really took off when the international border closed. While people may want to go overseas now, the cost is still very prohibitive. People are holidaying in Australia, to places like the Northern Territory, Cairns or Tasmania. They are seen as big holidays and exciting destinations.
"International flight costs have gone up. The cost of living has gone up. People have less money to spend. For those reasons, domestic travel makes a lot more sense," he says.
Labine‑Romain adds that Australians take double the number of trips that Americans do – not surprising given that Australians have twice the annual leave. Australians also take one and a half times as many trips as New Zealanders. Whether domestic travel will trump international travel remains to be seen.
"I'm frequently asked, 'Now that we've been able to travel overseas, will we stop travelling domestically?' My answer is no, not if history has anything to say about it. We used to spend about A$4000 per capita travelling domestically and another A$2500 to travel overseas. There's enough money in our travel bucket for both," Labine‑Romain explains.
While that is good news for domestic tourism operators, it also presents challenges.
Daniela Marsh CPA, principal at GCG Accountants in Cairns, says chronic staffing shortages are an issue for tourism operators. The shortage has been caused by people who were forced out of the industry and then went on to study or retrain in another area.
"When things first reopened, there was a big gap of qualified people within the industry. People had left and retrained, and there were no backpackers to fill the places," Marsh says.
The gap is slowly being filled, she says. Unfortunately, a shortage of qualified people means that some businesses, such as restaurants, are struggling to open seven days, which affects costs.
"The spend per person while on holiday in our region is more than it was pre-pandemic," Marsh says.
"Visitors still have to choose where and how to spend their holiday budget. The big winners seem to be tours, activities and experiences."
Why the future of aviation is still up in the air
Prepared to pay the price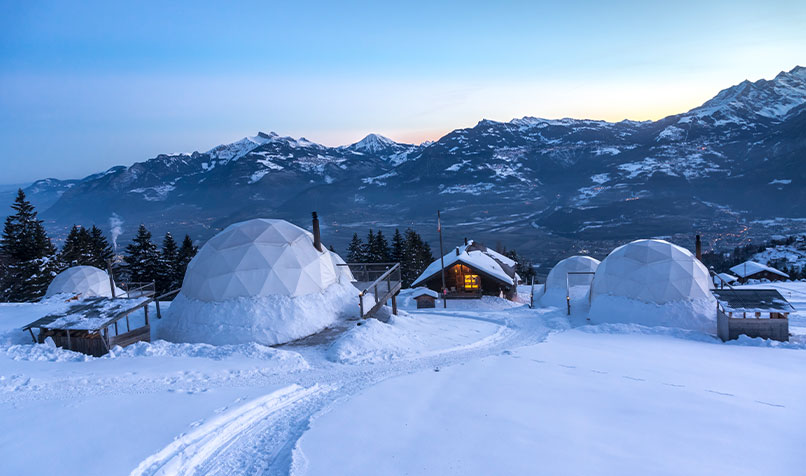 In Australia, costs for domestic holidays and accommodation increased by 25 per cent in the year to March 2023. In the same period, international travel and accommodation costs rose by 38.3 per cent, according to data from the Australian Bureau of Statistics.
One factor contributing to this increase is the increase in travel agent fees, says Sam Rotberg FCPA, consultant and specialist adviser for the travel industry.
"Towards the end of COVID-19, most international airlines dropped their commission rate from about 10 per cent to about 1-2 per cent. It meant, at a travel agency, it did not cost you any money for them to book your whole trip.
"Now, you will need to pay an itinerary fee, which will be credited if you then get them to do the work. It is becoming a 'user pays' system," Rotberg says.
Cancellations and rebookings are still rife in the industry, so people who try to plan their travel themselves may struggle, he warns. "People will have to get burnt before they realise why they need a travel agent.
"If you have a lot of flights and they are either being changed or cancelled and you need to rebook them yourself, you will struggle to talk to someone to get onto another flight in time. Let an agent look after that for you and save the headache," he recommends.
Tourism sector: Dealing with a vanishing market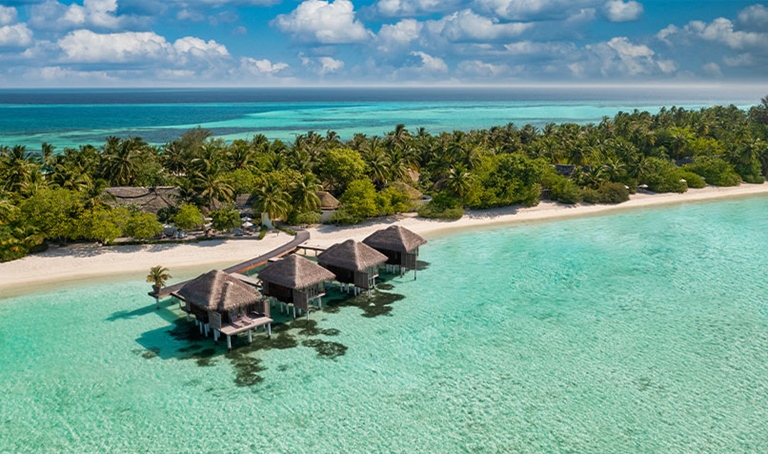 Health and safety measures brought in during the pandemic have also contributed to new travel trends. More people are seeking less populated or secluded areas, or destinations where they can choose how to interact with other people.
Wagstaff says that, as a result of this, people are favouring interactions with small groups of family or friends over large tours. They are also choosing smaller, more private luxury options.
"There has been a surge in small group tours, especially in the luxury end of the market. People are staying longer and travelling slower.
There is also a preference for luxury lodges and boutique luxury hotels," she says.
"People are looking for holidays off the beaten track. They want to feel they are on their own journey, not just treading in the footsteps of millions of travellers before them, taking the same photos."
How we plan our trips has also changed, adds Labine‑Romain, and that is a good thing.
"More people are willing to travel at off-peak times because they might not want to be shoulder to shoulder with other visitors. They may also want to experience destinations at quieter times of the year.
"That is a good thing from an operator standpoint and a destination standpoint.
It is more sustainable, and reduced seasonality is more commercially viable for operators," Labine‑Romain says.