At a glance
An estimated 1.8 billion tourists will travel internationally each year, by 2030.

Overtourism can put infrastructure under pressure, create environmental and cultural site damage, and make popular destinations unliveable for residents.

Authorities are using education, regulation, higher ticket prices and off-season travel to help alleviate the problems.
We're in the middle of a global tourism boom. Worldwide, more than 1.4 billion people now travel internationally every year, up from 500 million trips in 1995. The United Nations World Tourism Organization (UNWTO) predicts that figure will reach or exceed 1.8 billion by 2030. At the same time, arrivals to Asia and the Pacific will increase from 204 million in 2010 to 535 million in 2030.
Part of this exponential growth is underpinned by the number of Asian tourists. India and China alone will create more than 900 million new members of the global middle and upper classes between 2015 and 2025, according to the World Travel and Tourism Council (WTTC).
Unfortunately, one person's trip of a lifetime can impact another person's ability to live and work in their home town or city, harming the environment, putting infrastructure under strain and even pricing residents out of the property market.
Multi-trillion dollar industry
On one hand, the tourism industry welcomes healthy growth, and governments embrace the jobs and revenue that the industry provides.
"When the Tourism 2020 strategy was launched at the start of the decade it was unashamedly about increasing Australia's competitiveness in an increasingly competitive global market, by focusing on growing overnight visitor spend," says a Tourism Australia spokesperson.
Convenience – expanded routes and transport options – awareness, thanks to the internet, and affordability are contributing to the boom, says associate professor Karen Hughes, who teaches and researches sustainable tourism and visitor management at the University of Queensland Business School.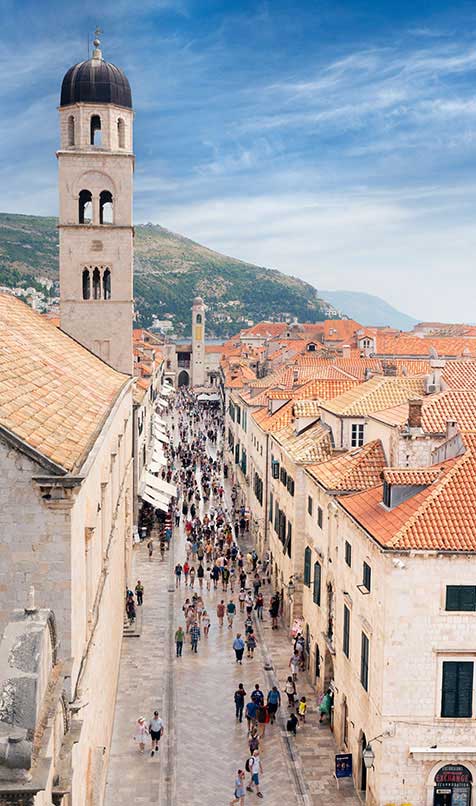 On the other hand, with this growth comes greater responsibility for translating it into better jobs and better lives, argues Zurab Pololikashvili, UNWTO secretary-general.
Alienated residents, a degraded tourism experience, overloaded infrastructure, damage to the ecosystem, and threats to culture and heritage are the five challenges of too many tourists, according to the WTTC.
The issue is global. In the Philippines, the presence of tourists has been linked to power failures and water shortages. In Jaisalmer, India, the sewage system can't keep up with tourism growth, and in Dubrovnik, Croatia, in 2016 the city's walled old town, home to just over 1000 people, hosted one million tourists, 800,000 of whom were cruise ship passengers.
Australia is never going to be a mass tourism destination like many others – it is currently ranked 40th by the UNWTO in terms of the number of arrivals (9.2 million visitors in 2018 with a revenue of A$44 billion, says Tourism Australia). Even in Australia, however, pressures are building in tourist hotspots. At one of Australia's most popular "bucket list" attractions – the World Heritage-listed Great Barrier Reef – global warming, not overtourism, is the biggest threat, says Fiona Merida, assistant director of tourism and education at the Great Barrier Reef Marine Park Authority.
A Deloitte Access Economics report found the Great Barrier Reef contributes A$6.4 billion a year to the economy and supports 64,000 jobs. Ecologically, the authority's own report has found the outlook for the reef is poor.
The Australian Government announced a A$443.3 million partnership with the Great Barrier Reef Foundation to invest in projects to tackle key risks including climate change, coastal development and commercial use.
Taking action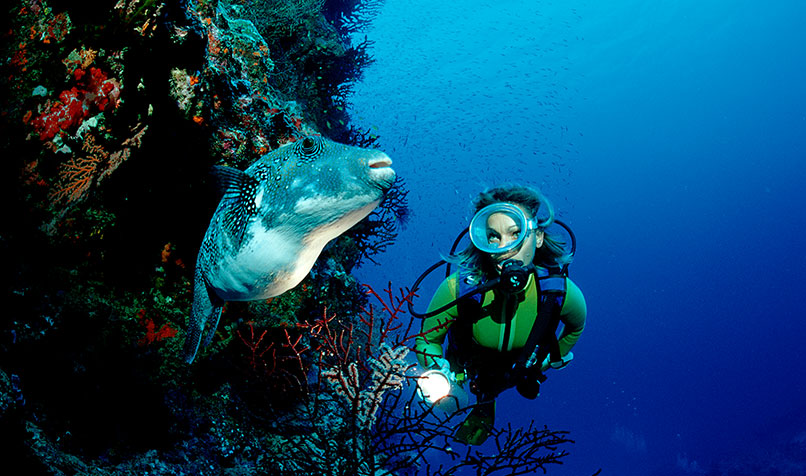 Inexperienced travellers, as well as sheer volume, are also part of the overtourism problem, says Hughes.
Zoologist Ronda Green, chair of Wildlife Tourism Australia, an association of tourism groups and others supporting sustainable wildlife tourism, agrees: "Five rowdy and disruptive tourists can be worse than 50 quiet and respectful ones."
Comments Hughes: "Not all tourism companies give the same environmental messages in a way all audiences can understand."At the Great Barrier Reef, measures that include a limit on permits for accessing the reef, as well as programs about education and site stewardship, have contributed to the destination being recognised as one of the world's best-managed tourism attractions, Merida says.
About 80 per cent of tourism occurs in about 7 per cent of the reef.
Nevertheless, in a demonstration of how it can be hard to balance competing demands, there has been a backlash from tourism operators, who claim green activists are harming livelihoods by deterring visitors.
Solutions to overtourism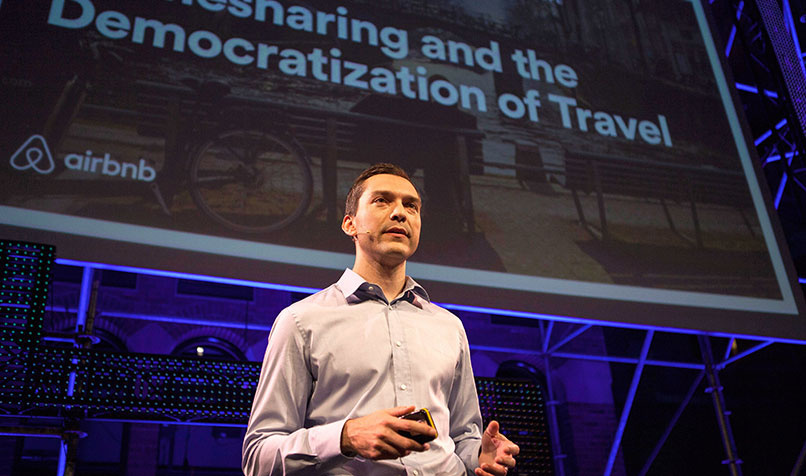 Protecting a destination from overtourism usually involves consulting multiple stakeholders including governments that receive tax revenue, tourism boards, travel businesses and residents.
Spreading visits over the year and to a wider range of sites, increasing the cost of visiting, regulating accommodation supply and limiting or even banning certain tourist activities are already being tried at global locations.
In Amsterdam, which attracts 18 million tourists a year, Airbnb has been banned from some of the most sought-after neighbourhoods and the tourist tax raised to 7 per cent.
Hughes believes authorities and tourist operators need to employ a combination of hard approaches – paths, barriers and regulations – and soft approaches such as education to maintain the integrity of the environment, the lifestyle of host communities and revenue streams.
Putting a booking system in place for popular sites is a "soft" and increasingly common approach to regulating tourist flow, says the University of Queensland's Dr Mucha Mkono, who researches sustainable tourism.
Sometimes, sheer force of numbers forces this. The 300,000 tourists who descend on the US's Yellowstone National Park in peak season need to book a year ahead. The soft approach also includes different branding and marketing, Mkono says.
Lirrwi Tourism, an Aboriginal-owned and accredited tourism business in Arnhem Land, Northern Territory, insists tourists spend time with Yolnu people on their traditional homelands, gain a basic understanding of living conditions, and adapt their travel plans accordingly.
In places that are on everyone's mustsee list – about four million people a year make their way to the Great Pyramids – promoting off-season tourism may be another option besides a closure to or ban of tourists, or an extreme increase in travel or admission, Mkono says.
New Zealand and Majorca both promote visits outside of peak season. Elsewhere in Europe, tourism authorities want to appeal to Chinese tourists who tend to travel outside of peak holiday seasons and to go to unconventional places, meaning new destinations and niche markets can be developed.
Another idea for protecting destinations from being overloved, but preserving revenue is replicas of famous sites, says Mkono. Already, in Egypt's Valley of the Kings, there is an exact copy of Tutankhamun's Tomb.
Augmented reality experiences – with headsets used at famous sights to avoid tourists getting too close, but that still allow an interactive experience – are also increasing, she says.
And, in a shift away from traditional tourism revenue streams to cyberspace, the travel industry is also exploring virtual reality (VR).
Qantas has developed a VR app that allows potential guests to "visit" destinations such as Hamilton Island, while Matoke Tours has created a Virtual Gorilla app to convey the excitement of tracking gorillas in Uganda.
Whether any of these discourage people from wanting to visit the real thing is debatable, but what is certain is that governments and industry will have to find new ways to deal with increasing numbers of tourists in the years ahead.
In Australia, international arrivals will reach 15 million by 2026-27, up 75% from 2017-18, with Chinese visitors spending 26.2 billion $AUD by 2020. Total tourism spend will hit 131 billion $AUD.
China already accounts for more than a fifth of the money spent by outbound tourists, twice as much as the next biggest spender, the US.
In 2016, Chinese tourists spent 261 billion $USD. Internationally, it's estimated that travel and tourism accounted for 10.2% or 7.9 trillion $USD of global gross domentic product, and 292 million jobs in 2016.
Those figures could rise to 11.5 trillion $USD and 380 million jobs by 2027.