As director of transformational change, Anne Cutting FCPA had always thrived when tackling complex problems facing world-leading organisations.
"I have been fortunate to work for more than 30 different clients and across more than 20 industry sectors," says Cutting, who is based in London, UK.
She has had a global career, working in many different countries – from Madrid, Paris and Detroit to Shanghai, Rio de Janeiro and Sydney. For 15 years, Cutting happily jumped from contract to contract, with roles in pharmaceuticals, media, oil and gas, technology, retail, gaming and financial services.
As result, she has gathered skills and experience in rebranding, organisational redesigns, shared-service and system implementations, cost rationalisation, and mergers and acquisitions integration.
During the COVID-19 lockdowns in 2020, something fundamentally shifted for her.
"I had been looking for something that was more creative that could become a lifestyle business, with better rewards and more fun than the corporate transformation treadmill," Cutting says.
"My last few years of contracting weren't as fulfilling as they had been, and it was time for a new direction with more personal freedom."
The result was her own digital marketing company, Cassia Digital Agency, which already boasts a global client portfolio.
Globetrotting contractor
Brisbane-born Cutting got her first taste of contracting as a business analyst for UBS Investment Bank in London in 1997.
She enjoyed immersing herself in an avalanche of information and learning in every new environment before quickly finding the right path forward.
"Freelancing is either a 'deep dive' into one niche or going completely broad and getting breadth of experience.
"In a new industry, with new dynamics and a new culture, you develop skills that are highly transferable but, ultimately, the real success is engaging with people."
Each new contract Cutting embarked upon brought new challenges and new opportunities to learn.
While working with the McDonald's Corporation and its global distribution partners, she learnt the ins and outs of running a fast-food restaurant. Cutting worked on a supply chain solution that helped deliver millions of dollars in savings, she says.
At Seadrill, a deep-water drilling contractor for the petroleum industry, Cutting helped transform the asset management system for 65 rigs across the globe.
"It was imperative to be a quick study of the issues and key levers, to lead the path to success," Cutting says.
A self-confessed extrovert, Cutting is the first to admit that she derives energy from people and interactions that others may find overwhelming. She does have another important strength anyone can deploy, regardless of their temperament.
"One of the crucial things I have done throughout my career is to ask the right person the right questions," she says.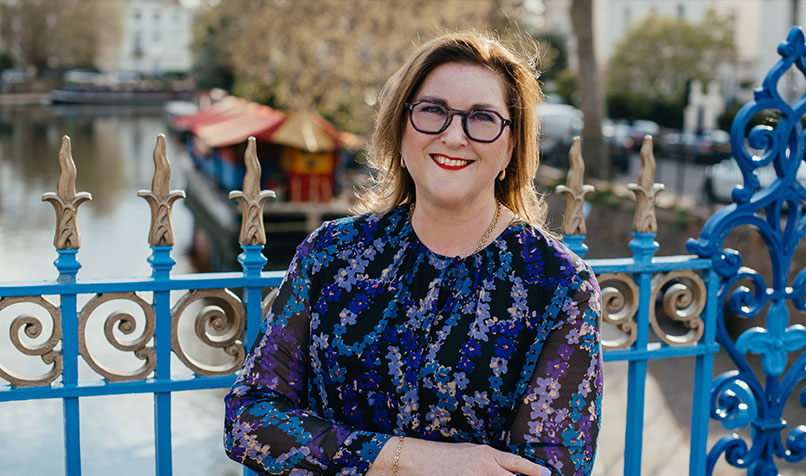 Starting her own business gave Cutting the opportunity to put her skills and knowledge to work for herself. Amid lockdowns and uncertainty, she jumped in with both feet.
"I immediately doubled down on networking online, including joining a business networking organisation, BNI.
I then immediately had a weekly Zoom meeting with 25 other entrepreneurs who were helping each other's businesses grow.
"This allowed me to develop skills to engage effectively in online forums, as well as a rapport that would convert to one‑on‑one relationships. Once lockdown ended, I included more face-to-face networking."
Cutting also zeroed in on any gaps in her technical knowledge of digital marketing.
"I needed to master web design and development, search engine optimisation and understand issues such as cyber security."
Cutting also knew she needed to be able to demystify online requirements for digital business owners.
Ever solutions-focused, she enrolled in a 12-month online course with the eBusiness Institute. Cutting found such a supportive community that she has remained a member of the program.
"I have always had a strategy and a plan, and I guess having my own business figured in there," reflects Cutting.
"Until the pandemic, I was too busy to give my full attention to designing and implementing a satisfying new phase of my career.
"Creating something new from scratch has been a rollercoaster – exciting, fun, but also daunting. It was a leap of faith, requiring confidence in my abilities and knowledge that digital, while competitive, is still evolving and ripe with opportunity.
Plus, there is a spoonful of wanting more from the next phase of my career."
One piece of career advice
Understand what matters to you and the lifestyle you want to create throughout the different stages of your life – and be bold enough to ask for help.