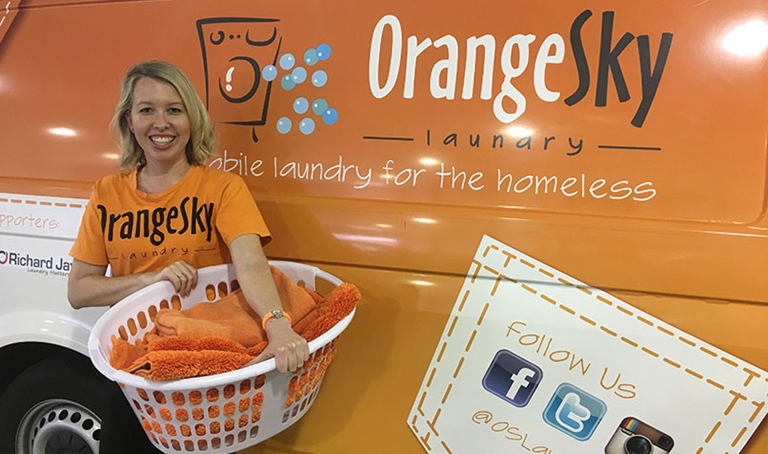 6. Home for the homeless
Any hard-working, well-educated person could become homeless. Emma Young ASA realised this after an encounter with a homeless engineer on a wintry night in the streets of London.
From that night on, Young, a finance analyst at that time, started volunteering with winter shelters while looking for ways to help the homeless.
On returning home to Brisbane, she started helping out at Orange Sky Laundry, a start-up that puts vans on the road equipped with washing machines and driers to launder clothes for homeless people in Australia.
Passionate about Orange Sky's cause, Young is now the organisation's head of finance. She is also one of five Australian Scholarships Foundation recipients of a 100 per cent scholarship to study the CPA Program in 2018, which will further develop her finance, accounting and business management acumen.