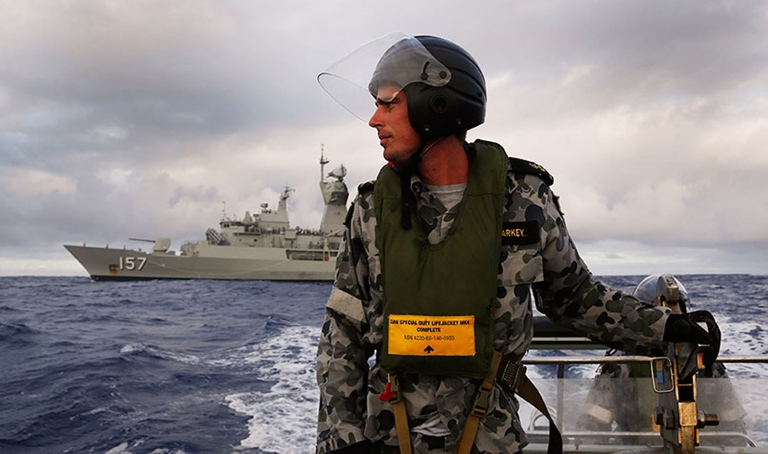 5. A quest for answers
A year after Jason McGuire FCPA joined the Australian Transport Safety Bureau as program governance and finance manager, Malaysia Airlines flight MH370 went missing. McGuire and his team were tasked with locating the aircraft, or to at least eliminate that it was in the area they had set out to search. McGuire negotiated and worked with multiple stakeholders to set in place an exhaustive underwater search using sonar scanning.
For almost three years, from 2014 until January 2017, McGuire went to bed hoping he'd be woken by a call at 3am.
Sadly, that phone call never came. It was, he recalls, one of the most exhausting and emotional tasks he has ever been involved with in his career. His team's efforts – he hoped – contributed to achieving what they set out to do.