Gerard Atkinson's CV reads much like any other professional's. As the director of public policy consulting firm ARTD Consultants, Atkinson has had a successful career in strategy, marketing and analytics for government, business and not-for profits in three continents.
Despite his physics degree, MBA and master's in arts management, Atkinson faced barriers to employment in his early career, which prevented him from securing a job with any of the major consulting firms.
"I went through work environments where I didn't quite fit in or where I had trouble navigating the social constructs," says Atkinson.
"Even though on paper I was highly qualified, I like to joke that I've been rejected from every major strategy consulting firm on the planet, and it is a badge of honour."
This is a familiar experience for many neurodivergent people. In Australia, it is thought to contribute to the unemployment rate of 31.6 per cent among neurodivergent people.
The terms "neurodivergent" and "neurodivergence" refer to people who are on the autism spectrum or who have dyslexia, dyspraxia, dyscalculia, attention deficit hyperactivity disorder (ADHD), Tourette syndrome and more.
Atkinson, who was diagnosed with autism as an adult, chairs Reframing Autism, a not‑for-profit organisation that advocates for better life outcomes for people with autism.
Atkinson's personal experience helps him to work with organisations aiming to be more inclusive of neurodivergent people in the workplace.
"In addition to being unemployed, we also know that people with autism who are employed are often doing work that is below their capabilities and below their qualifications. The frustrating thing is that they have an immense amount to contribute," says Atkinson.
Neurodivergence and recruitment
Recruiting for neurodivergent workers seems to be an untapped market.
As labour shortages continue to affect professional services firms globally, one way accounting and finance firms can gain a competitive advantage is by broadening their talent pool.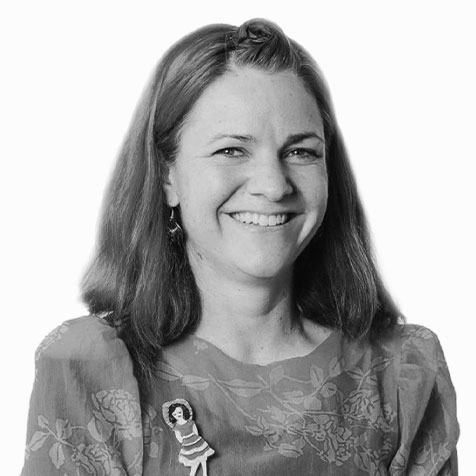 Child and adolescent psychiatrist Dr Shannon Morton of the Kooky Clinic says that this may mean employing people with different skill sets and creating an environment in which neurodivergent people can succeed.
"The number of people on the autism spectrum who are unemployed or underemployed is huge," Morton says.
"That is a travesty, particularly when a lot of those people may be potentially very talented in certain areas – and accounting could be one of them."
"Some people may have difficulties expressing themselves verbally, particularly under pressure, but that does not mean they are not amazing with numbers and a spreadsheet.
"It makes sense to recruit specifically neurodivergent people for certain roles, but to do that you need to look at how you recruit and hire people," Morton adds.
Morton says it can be as simple as providing the interview questions in advance, advising applicants about who will interview them and being explicit about what to wear to the interview.
Why you should hire a diverse team
Workplace environment
According to Andrew Eddy FCPA, any organisation can adapt to be more inclusive of neurodivergent people, at minimal cost.
Eddy, CEO and co-founder of Untapped, a social enterprise that helps businesses to integrate autistic people into the workplace, says "Autistic individuals can have different sensory sensitivity, which can include sensitivities to light, loud sounds, certain smells or even textures".
A range of things need to be considered, Eddy says, such as reviewing the office environment, considering the suitability of the work role and how to attract, interview, assess and onboard new employees.
The labour shortage caused by the pandemic has prompted recognition of the strengths neurodivergent people may bring to a workplace, Eddy says. Several major employers are engaging companies such as his to help them realise the benefits.
"We come in and work with the company personnel to help recruits better understand the workplace and for company personnel to be upskilled in how to work with them.
It's about realising you need to do things differently for different people and meet somewhere in the middle," Eddy says.
According to Chris Turner, founder of Neuro Advantage, a Melbourne-based consultancy and coaching service that helps employers to hire and support neurodivergent staff, doing things differently also has broader benefits for workplace.
"The value of diversity of thought is hard to measure but is so critical," says Turner, who is also a former accountant.
"If you have someone else in that mix who looks at things from a completely different perspective, you're more likely to find different and more interesting ways to solve problems. That's where having neurodivergent people in the workplace can be really beneficial," Turner says.
Studies show an overall lift in productivity, innovation and creativity across organisations that have made adjustments to support autistic staff, he adds.
"An initial investment of time to change your processes and environment pays off in the long term and raises productivity across the board," says Turner.
"Thinking a little bit differently about how we support someone else, how we cater our environment for that person and how that trickles out shows there is a much broader impact than just for one person."