Workers with disabilities don't have it easy. Apart from their everyday challenges, they're 60 per cent more likely than other employees to feel excluded in the workplace, according to the Accenture research report, Enabling Change.
Just getting a job in the first place can be a challenge. Federal government figures show that working-age Australians with disabilities are twice as likely as others to be unemployed.
Yet people with disabilities represent a potential talent pool of more than 1.1 million in Australia alone. Further, the Accenture report found that organisations led by executives focused on disability engagement grew profits 4.1 times faster than their peers.
This finding confirms other studies that show that "employees in more inclusive cultures are more loyal, innovative, aspirational and engaged", says Dominic King, senior principal at Accenture Research.
"Disability inclusion – and inclusion more generally – is not philanthropy," King adds.
"It's not a form of greenwashing. It simply makes good business sense."
To that end, Enabling Change identifies eight actions – from providing flexible working options to training – that organisations can adopt to help engage workers with disabilities.
Thankfully, many assistance technologies can also make the working lives of people with disabilities easier, and more productive.
Built-in assistance features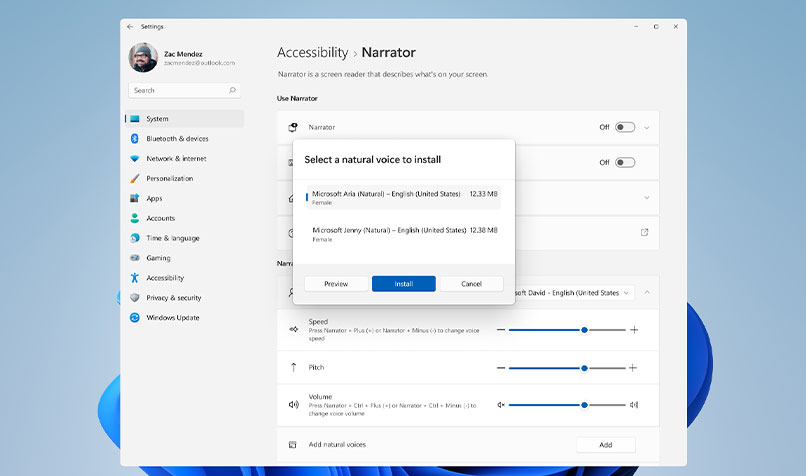 Many assistance tools are built into popular software, including recent versions of Microsoft 365, Windows, Google's Android, and Apple's macOS and iOS.
Browse through the settings and accessibility options of these products and you'll find:
screen readers or support for these apps, which read out what's on screen for the vision-impaired
voice commands and dictation for writing messages and documents for those with restricted mobility or vision
settings to adjust the font size and colours, a text magnifier and other features
keyboard shortcuts for those who have difficulty using a mouse
notifications that can be set to appear prominently rather than playing an alert sound
focus assistance tools that make reading easier or reduce distractions for those with learning difficulties.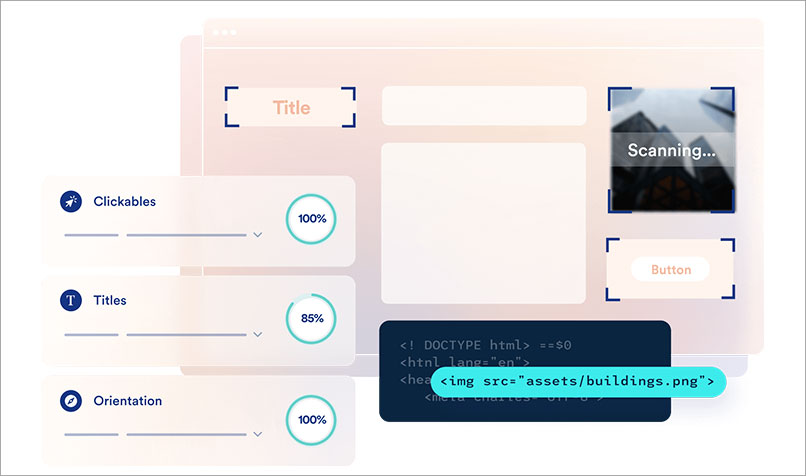 There's also a wide variety of devices and other tools that can help people with disabilities with their working lives.
Specialist earbuds and headphones: Bone-conduction headphones such as Shokz's OpenRun Pro transmit vibrations through bones, bypassing the eardrum and potentially providing clearer audio to hearing-impaired people.
Other headphones like Nuraphone come with an app to provide a personalised audio profile for people with uneven or limited hearing.
Specialist input devices: There's a huge variety of input devices available, ranging from keyboards with large or colourful keys to large trackballs for those who lack fine motor skills.
Other options include foot mice, braille devices and eye-tracking systems from the likes of Tobii Dynavox.
Virtual assistants: Apple's Siri, Google Assistant and Microsoft's Cortana, among others, respond intelligently to voice commands and questions on computers and mobile devices.
Conferencing captions: Zoom, Microsoft Teams and other conferencing apps support captions to help those with hearing loss participate in meetings. Also, tools such as Otter.ai can automatically transcribe meetings and presentations.
Soundscape: Currently in beta for iOS, this Microsoft app creates a virtual 3D soundscape via headphones for people with low or no vision. For example, it can describe your current location and the direction you are facing.
Literacy apps: Apps such as Read&Write help people without strong literacy skills by reading text out loud, explaining unfamiliar words and proofing written work.
Ensure your documents are accessible
Do your Word documents use heading styles? Do your PowerPoint slides have enough contrast between text and the background? Do pictures in your Outlook emails have alternative text (alt text)?
Do your Excel sheet tabs have meaningful names? There's a lot to consider when ensuring Microsoft 365 documents and messages can be read by colleagues and clients with disabilities.
Accessibility Checker makes this easy by identifying these and several other issues that may cause problems.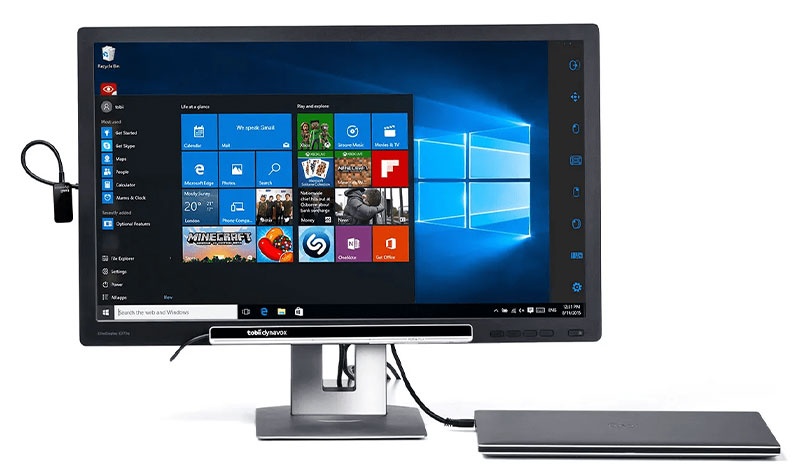 Catering for workers with limited mobility can require an office fit-out that might be costly or difficult due to office lease terms.
In that case, a better option could be to provide employees with the technology they need to work from home – also saving them from the chore of commuting.
That starts with messaging apps such as Microsoft Teams, Zoom or Slack and filing sharing apps such as Dropbox or OneDrive.
Supporting a hybrid workforce – enabling employees to work from the office or home – can be a significant undertaking, but it's important to give all employees access to the digital tools they need and keep them engaged.
Ensure your website is accessible
Around 1 billion people – or 15 per cent of the world's population – have disabilities, according to the World Health Organization. That's well worth remembering when building, revamping and adding content to your website.
However, not all web developers and designers prioritise accessibility, so ask this before hiring them. There are also several simple ways you can cater for people with disabilities when adding content to a website – from ensuring you use the correct heading tags for headlines and subheads to using alt text with pictures.
See the World Wide Web Consortium's Web Content Accessibility Guidelines (WCAG) for more details. Several tools, such as accessiBe, can check for WCAG compliance.