The pandemic has ushered in the age of the "hybrid workforce", with as many as 90 per cent of C-suite executives confirming their organisation will continue to combine remote and onsite working into the future.
This presents IT challenges for organisations beyond ensuring employees have remote access to videoconferencing and essential business applications. In fact, for many business leaders, the pandemic has elevated digital infrastructure to at least the same level of importance as physical infrastructure.
Towards "technical parity"
In order to make their digital infrastructure fit for purpose for the hybrid workforce, many organisations are changing their IT strategies. Their goal, according to tech advisory provider International Data Corporation (IDC), is "technical parity", defined as ensuring "all workers have secure access to the resources required to do their jobs no matter their preferred device or if they are local, remote, in the field or switching between locations".
In fact, IDC predicts that by 2023, 75 per cent of Global 2000 companies "will make a commitment to provide technical parity to a workforce that is hybrid by design".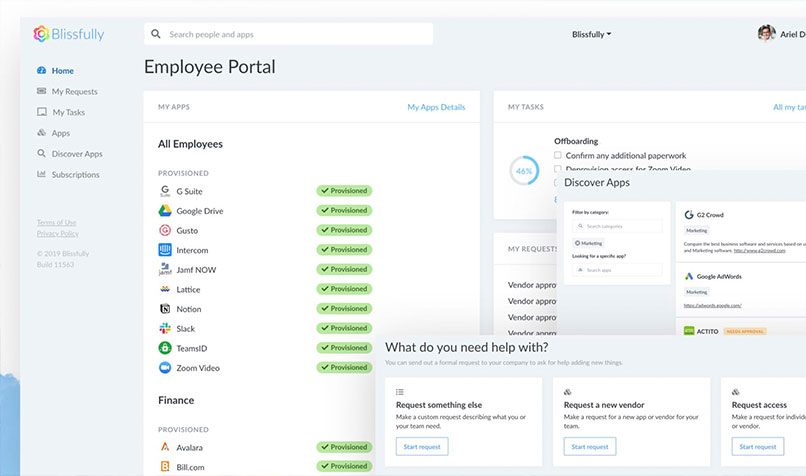 Technical parity is largely about moving data and applications to the cloud, so they can be accessed from anywhere. For many businesses, this likely means transitioning from running desktop applications and storing files onsite to adopting cloud-based software as a service (SaaS) and cloud storage.
The first major decision to be made is whether to use apps from different providers or to opt for a suite of services from one provider. Do you sign up with the likes of Zoom and Trello, for example, or choose a Microsoft 365 business plan that offers apps with similar functionality?
Similarly, if you want customer relationship management (CRM) and service desk apps that can share customer data, the likes of Salesforce offer this and more. Alternatively, you could opt for two separate systems that can integrate, such as Agile CRM and Zendesk.
A major benefit of using cloud apps is that they are often extensible, allowing third-party developers to build custom add-ins that integrate their apps with others.
Before you make your choice, in line with your needs and your budget, it pays to do your homework to ensure the apps do what you need them to and can share data with each other if required.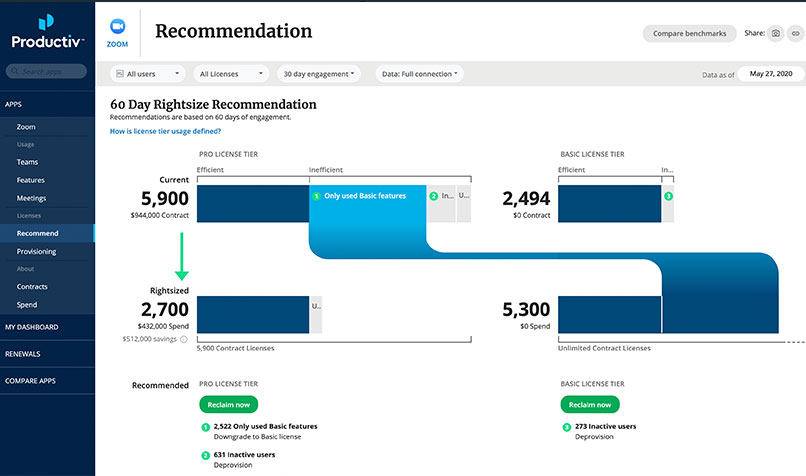 The shift to the cloud is likely to be a more complex proposition for organisations that have invested heavily in traditional software hosted onsite. One option may be a "lift and shift" migration, moving applications and their data to an infrastructure as a service (IaaS) system.
Public cloud IaaS services, such as Amazon Web Services (AWS) and Microsoft Azure, support this approach, replacing onsite hardware and reducing the cost and maintenance burden.
An alternative approach to a lift and shift is to redesign your applications using a "cloud-native" software design. This requires a lot more development work upfront, but has plenty of upsides in the long term.
Cloud-native architecture is more modular than traditional software, making it quicker to develop updates and new applications, including mobile apps. It is generally much more flexible and also allows developers to use advanced cloud features such as machine learning included with the likes of AWS and Azure.
If for compliance reasons you need to keep certain data onsite or in a data centre, you can still benefit from the flexibility of cloud technologies by creating a "private cloud", or a combination of public and private clouds. Already 82 per cent of enterprises globally have adopted this type of "hybrid cloud" strategy.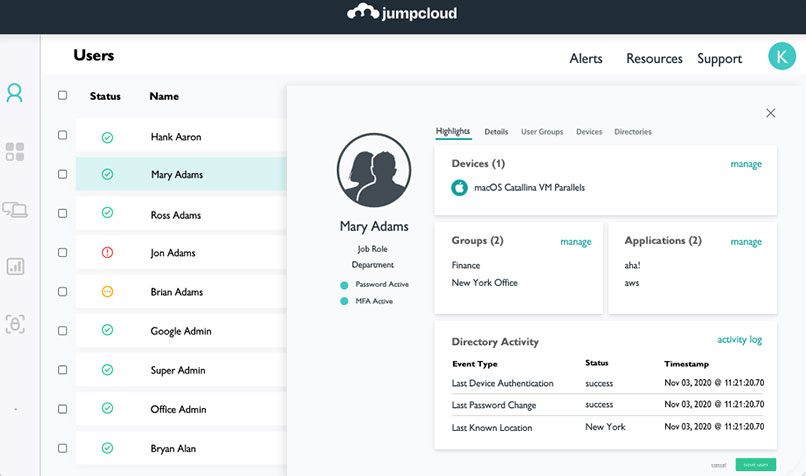 Cloud services are easy to sign up for and add to, and provide a lot of important business data to keep track of across multiple apps and platforms.
For managing multiple SaaS apps, LastPass is a good starting point for smaller firms. At its core, this affordable solution is a password manager, but its business edition also includes security and user management tools, including easily adding or removing users across multiple apps.
There are many other SaaS management solutions that vary greatly in pricing and features, including Okta, JumpCloud, Blissfully and Productiv. Similarly, there is a range of solutions for managing cloud infrastructure, such as those included with AWS and Azure.
Alternatively, a third-party cloud management platform from the likes of Flexera, Cloudify, Red Hat or VMware can help enterprises avoid being locked into one provider. These allow you to manage multiple IaaS and other services, such as shifting apps and data from one cloud provider to another. They also offer advanced tools including the ability to automate cloud deployments.