With inflation on the rise and the skills shortage worsening, businesses are feeling the pressure to do more with less while keeping the prices of their products and services competitive.
Improving productivity helps, but this has been a long-term issue for many businesses, with productivity growth lagging in mature economies for more than a decade. While the causes are complex, it is hard to argue that information technology has, overall, lived up to its productivity promise.
Could this be about to change, because the pandemic-induced disruption has accelerated digitisation in many organisations?
The productivity J-Curve
Erik Brynjolfsson, a professor at Stanford University, predicts a coming productivity boom due to increased adoption of, and advances in, automation technologies such as artificial intelligence (AI).
He points to a "productivity J-curve" as the reason why AI and other technologies have not delivered on their productivity promise.
"Historically, when these new technologies become available, they don't immediately translate into productivity growth," Brynjolfsson says. "Often there's a period where productivity declines, where there's a lull. The reason there's this lull is that you need to reinvent your organisations, you need to develop new business processes."
Developing and adopting these new processes will be instrumental in improving productivity, but they need not be hugely transformational to make a difference.
For example, many of today's business applications use smart technologies to automate processes and streamline workflows in various ways. Here are a few of those apps.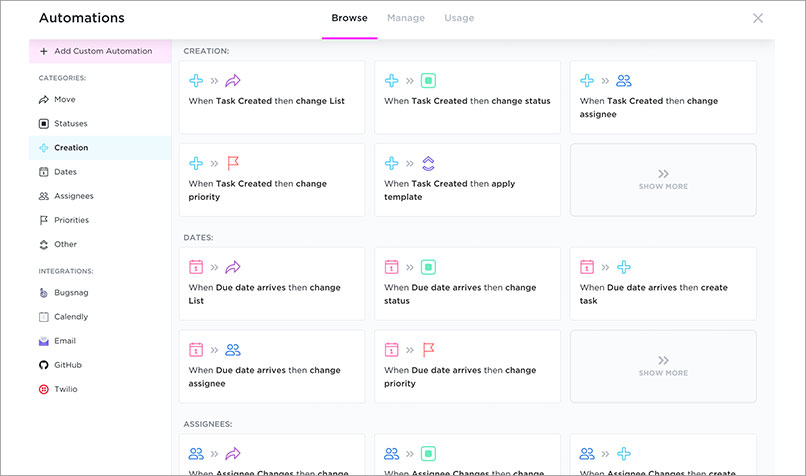 ClickUp purports to be "one app to replace them all", and it does offer plenty of tools. These include projects, documents, tasks, chat, virtual whiteboards, goal-tracking and time-tracking – all in one integrated cloud application.
ClickUp's focus is on improving collaboration and workflows. Its Docs tool, for example, is not designed to replace Word, but to enable team collaboration on documents. Text can be turned into trackable tasks as part of team projects.
ClickUp is also highly customisable. You can add powerful custom fields to tasks, create and automate workflows, and create custom dashboards to easily visualise data such as progress on projects. In addition to the typical ways to view projects, it offers a mind map view to help with planning.
ClickUp can also be integrated with other apps, from Outlook to Dropbox.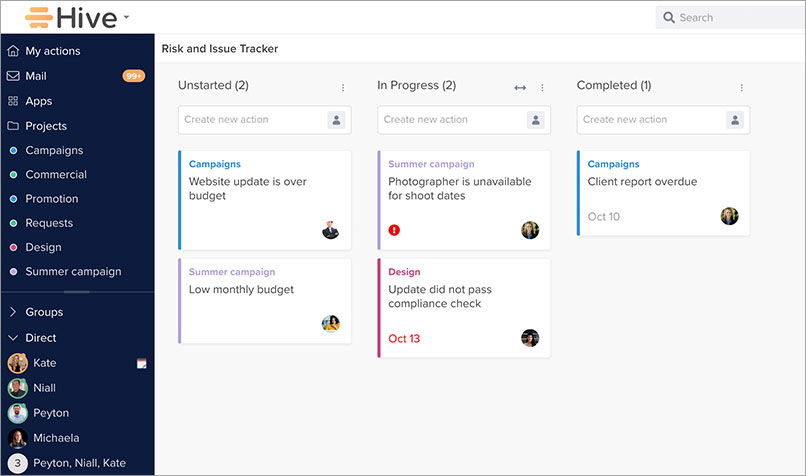 Hive is a powerful app designed to streamline project management processes. It offers traditional project management tools, such as task- and time-tracking and various views, ranging from Kanban boards to Gantt charts, but it also has tools to simplify complex approval procedures and automate repeated processes.
For example, it allows you to build multi-step workflows that can also incorporate more than 1000 external apps.
Hive uses AI to assess and alert you to project risks. Its analytics dashboard allows you to easily view and drill down into projects and bottlenecks. It also has built-in chat and email, with the latter pulling in messages from Outlook and Gmail, which can be converted into tasks.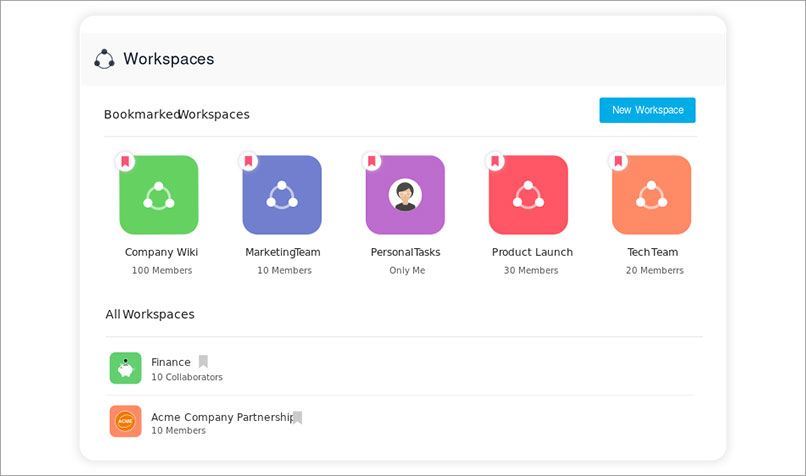 Bit.ai takes a modern approach to creating, managing and sharing documents. The app offers a wide variety of templates, and documents can range from dynamic notes to traditional business documents, wikis and knowledge bases.
Bit.ai documents can be organised into workspaces for projects or teams, allowing individuals to collaborate on documents from anywhere in real-time, while you can create workflows to shift content easily between teams.
You can also incorporate data from more than 100 file formats, but where Bit.ai really shines is how you can share and use documents. This can range from exporting to different formats to embedding documents into web pages and creating interactive documents with trackable links and forms.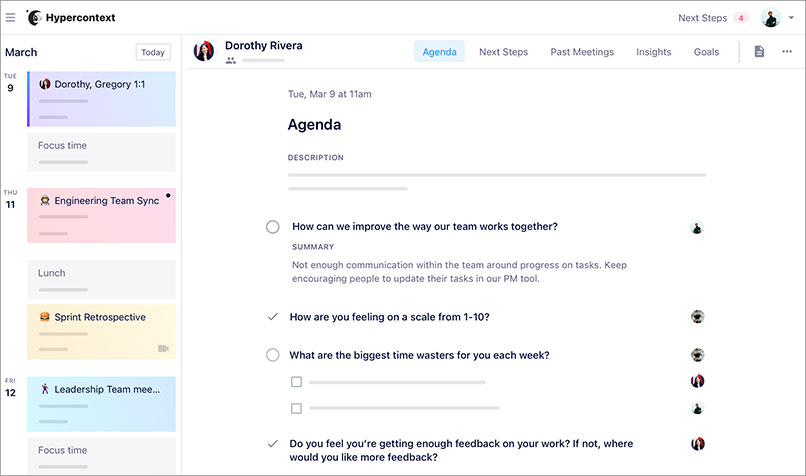 Hypercontext is a more specialised app designed to help you streamline and achieve more from meetings. It is a dedicated workspace where your team can collaborate on shared agendas, take notes during meetings and share feedback.
You can document next steps during the meeting and the app's AI will process the text, choose a due date and assign the right person based on the conversation. Those next steps are then automatically sent, along with meeting notes, to attendees.
Hypercontext also allows you to set and track team goals and individual KPIs, and it provides insights into your meeting topics.
Hypercontext works with Microsoft Teams and Outlook, Google Meet and Calendar, Slack and other third-party apps.
Other apps
A host of other apps can also help automate and streamline processes in a variety of ways:
Kissflow provides a digital workplace that makes it easy to automate processes and workflows for teams.
IFTTT and Microsoft Power Automate allow you to easily automate processes involving multiple apps.
Crayon is an AI-powered app that tracks and analyses what competitors are doing online.
Timely can automatically and precisely record all the time you spend on meetings, documents, emails, websites and video calls.
Otter.ai automatically transcribes meetings and shares the transcriptions with attendees.
Grammarly uses natural language processing to help improve the tone, readability and clarity of your writing, as well as grammar and spelling.
Airtable is a very flexible app with a spreadsheetlike interface that offers different ways to view and manage data, and even automate workflows between apps and team members.