At a glance
Vietnam's growing manufacturing base and strong domestic demand drove economic growth of 2.9 per cent in 2020.
Notwithstanding challenges of the pandemic, Vietnam is benefitting from more than two decades of strong global trade and manufacturing, as well as being less reliant on tourism than its neighbours.
The country has also been quick to embrace and adopt technology such as fintech and digihealth, driving opportunities for foreign investment.
As many trading companies battle the effects of the COVID-19 pandemic, Ho Chi Minh City-based entrepreneur Jewel Nguyen is being rushed off her feet with orders.
In the past year, her business Viego Global has been in negotiations with hundreds of distributors, resellers and brokers for supplies of products such as coffee, coconuts, textiles and pharmaceuticals.
She's fielded inquiries from markets including the US, Saudi Arabia, Iran, South Korea and the Caribbean region. Not bad for a start-up.
"One hundred per cent of the customers are new, and we didn't know them before," says Jewel, the company's founder and CEO, who attributes the company's success, in part, to taking advantage of digital marketing to acquire new customers.
The quick commercial success of Viego Global's team reflects business confidence in Vietnam, which has seen the South-East Asian nation outperform most countries during the pandemic.
The Vietnamese economy grew by 2.9 per cent in 2020, beating even China, on the back of its growing manufacturing base and strong domestic demand. The Lowy Institute, a Sydney-based think tank, has crunched data to rank the pandemic response of almost 100 markets, placing New Zealand in top spot, with Vietnam and Taiwan a close second and third.
Jewel says such positives are also encouraging highly trained graduates, professionals and other Việt Kiều – the term for Vietnamese living outside the country – to return home.
"They previously studied abroad and stayed to work," she says. "Now a new wave will return to Vietnam and contribute to the country."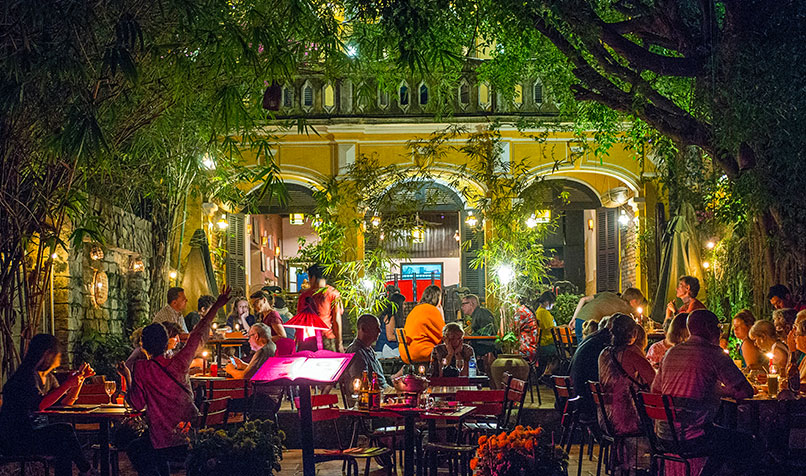 With businesses in the services and logistics space in particular bouncing back strongly from the impacts of COVID-19, the World Bank has estimated 6 per cent to 6.5 per cent economic growth for Vietnam in 2021. However, a recent surge in COVID-19 infections could affect this projection.
"We don't think such a number is unreliable at all," says Warrick Cleine, CEO of KPMG in Vietnam, who puts the success down to three key factors.
First, throughout 2020 and early 2021, Vietnam managed COVID-19 border controls and contact tracing better than most countries, including its South-East Asian counterparts Indonesia and the Philippines, whose economies have suffered as the result of the pandemic.
Second, Vietnam is benefitting from more than two decades as a serious player in global trade and manufacturing.
Third, the county is less reliant on tourism than it neighbours. Prior to the recent uptick in COVID-19 cases, it was relatively unscathed by the loss of international visitors, unlike some of its neighbours.
Finally, Vietnam's youthful population is fuelling a powerful domestic economy that has proven to be a buffer against the global slowdown. "Everybody's young and getting jobs in an incredibly productive workforce," Cleine says.
Another factor in Vietnam's favour is the US-China trade tension, which has helped Vietnam woo a new generation of foreign manufacturers. This trend began more than a decade ago, when low-end garment and shoe factories began looking for alternatives to China because of rising costs.
Now, with tech giants such as Samsung and Apple leading the charge and new free trade agreements being struck, Vietnam is hoping to become a major hub for high-tech manufacturing.
Michael Kokalari, chief economist at investment firm VinaCapital, says before COVID-19 many international trading companies thought they had a secure global supply chain, until the pandemic highlighted the risk of being too dependent on a few key suppliers.
Consumer preferences in the US are also starting to shift away from Chinese-made products, says Kokalari. "The combination of those two things has accelerated this impetus to move production."
Vietnam is benefitting, in particular, from rising demand for "stay-at-home" goods in the US and Europe during COVID-19 lockdowns.
Kokalari cannot see any immediate threats to Vietnam's manufacturing power from its South-East Asian neighbours. Wages in Vietnam are much lower than in Thailand, for instance. Meanwhile, logistics bottlenecks are an issue for Indonesia, and high costs and an ageing workforce are the challenges facing Malaysia. "And the Vietnamese work like crazy!" he says.
Kokalari says Vietnam can also keep drawing cheap labour from the agricultural sector, which still accounts for about 45 per cent of all workers. "Just the number of people who are poised to move from the farm to the factory over the next 10 years means that there's an enormous pool of literate workers in Vietnam, given the country's 95 per cent literacy rate."
Market opportunities for exporters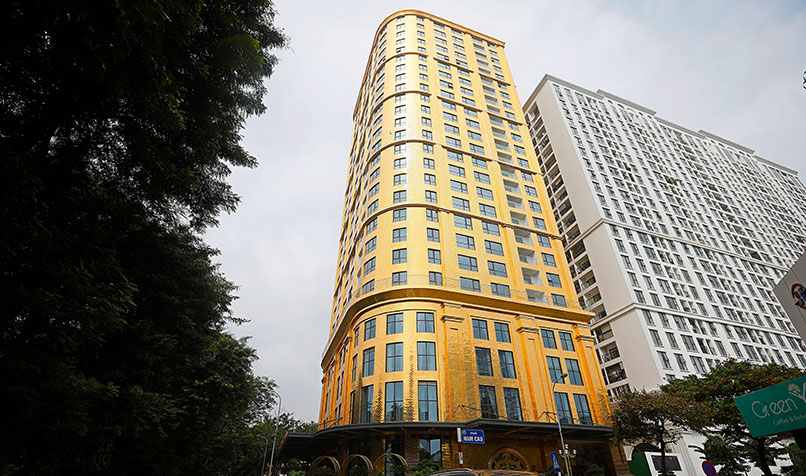 A rapidly growing middle class, with increasing discretionary incomes, is fuelling domestic consumption in Vietnam.
The Australian Trade and Investment Commission (Austrade) envisions opportunities for Australian exporters in areas as diverse as energy, health and premium food and beverages. However, Vietnam can be a complex market to navigate, concedes Shannon Leahy, the Austrade trade commissioner in Hanoi, who says having advisers with local market and cultural experience is crucial.
"Whether it's your importer or distributor – or as an investor, your business partner or local provincial government – strong relationships will help you mitigate risk and open doors to opportunities," he says.
Leahy sees Vietnam's consumer market as a bright spot for investors, noting that the nation has one of the fastest-growing e-commerce markets in the region.
"The pandemic has accelerated trends in technology disruption within Vietnam, creating opportunities for Australia's digitech and healthtech companies."
Similarly, Vietnam's banks are embracing emerging fintech players, while in the health sector, private hospital networks across the country are leapfrogging technology phases, with data management going straight from paper to the cloud.
"While Vietnam's tourism industry has been hit hard by the pandemic, Vietnam's consumer market remains strong, driving opportunities for Australia's agrifood industry," Leahy says. "We are seeing strong opportunities for growth in most premium food segments, including in meat, dairy, nuts and, increasingly, in seafood."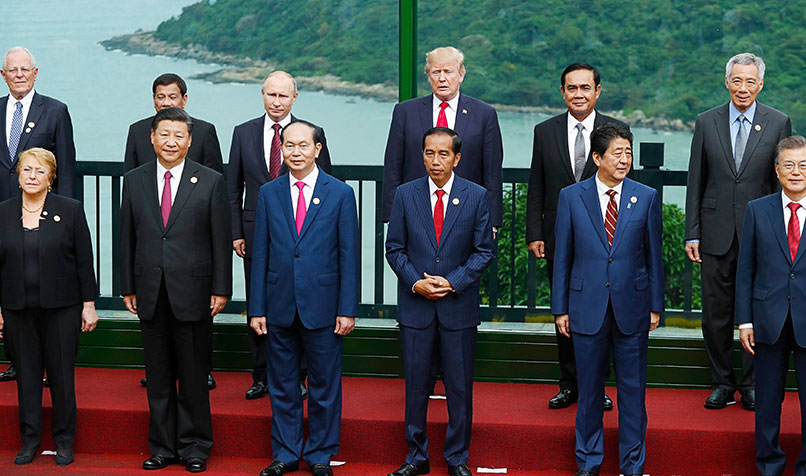 A KPMG report, Investing in Vietnam: Redrawing the Horizon, 2021 and Beyond, states that in 2017, the foreign direct investment sector contributed 40 per cent of Vietnam's GDP. In 2019, registered capital totalled US$17 billion (A$22 billion), of which manufacturing accounted for 72 per cent.
The Vietnamese Government has been issuing favourable laws and regulations in an effort to further improve the business and investment climate. Cleine says this means "anything to do with the Vietnamese consumer" represents an investment opportunity, along with areas such as property development and financial services.
Given the country's export strength, he believes investment in industrial zones and logistics will be attractive for corporate and private equity investors. "They're really hot, and neither of those areas has taken a drop in valuation through the COVID-19 crisis."
While former US president Donald Trump hastened the manufacturing move towards Vietnam as part of his tough stance towards China, according to Cleine, the momentum shows no signs of slowing under the Biden administration. "There's now an understanding that this tendency is going to outlive Trump."
Leahy believes energy has the potential to be the next wave of large-scale international investment. Vietnam needs more than US$150 billion (A$196 billion) in energy infrastructure over the coming decade to meet its growing power needs.
"LNG [liquid natural gas] will soon be a key energy source in Vietnam's energy mix, opening large export and investment opportunities for Australia's LNG companies," Leahy says.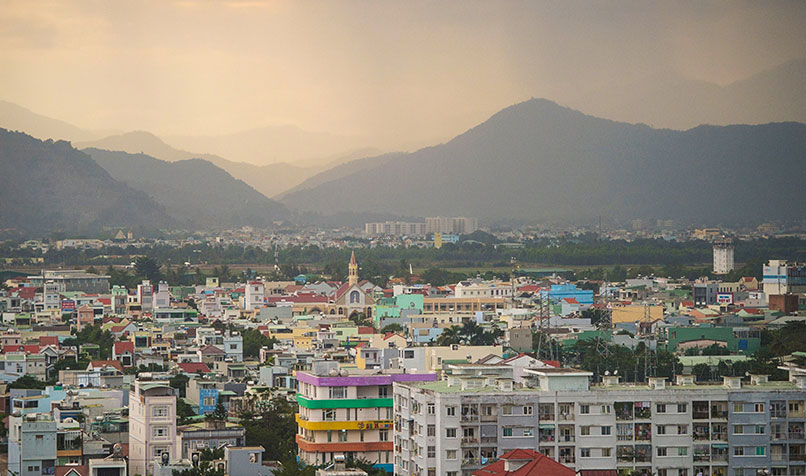 As analysts debate whether Vietnam's golden run can continue, Kokalari draws confidence from demographic and investment analyses of Japan and South Korea. Arguing that workers are most productive from the age of 45 to 50, he notes that Japan hit a productive population sweet spot in 1990-1991.
"After that, the number of really productive people fell off the cliff," he says. In South Korea, the peak occurred in about 2015.
Facing lower growth and a shortage of productive workers, the two Asian powerhouses have poured foreign direct investment into Vietnamese manufacturing plants in search of new opportunities.
"Those two countries, in particular, have a structural need to invest outside their countries into places like Vietnam – and that's not going to go away for years," Kokalari says.
Although Viego Global is facing pandemic-related challenges such as high shipping costs and long delivery times, Jewel remains confident of growth and believes e-commerce is her ticket to success.
In March, she was selected to participate in Alibaba's Netpreneur Training Program, through which she can learn directly from China's e-commerce giant. She wants to digitise more cross-border trade and support manufacturers with sales and marketing.
"We want to become the number one company for digital sourcing in Vietnam."
This is the kind of energy that suggests Vietnam's future is in good hands.
People power potential
Cat Thao Nguyen has no doubt that the agreeable nature of the Vietnamese people has been one of the country's strengths during the pandemic.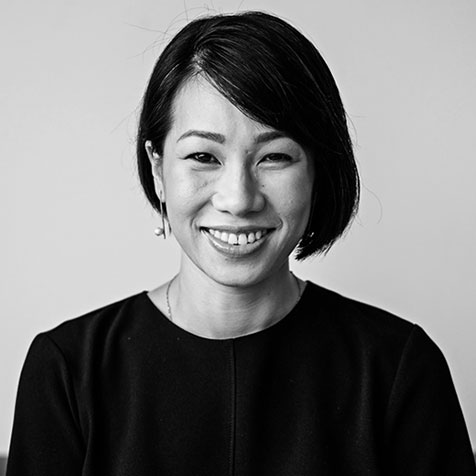 "The Vietnamese are very collectivist," says Cat Thao Nguyen, an Australian-Vietnamese lawyer who is now board chair and cofounder of the Australia-Vietnam Leadership Dialogue. "And I think also the history of Vietnam is that the people are incredibly resilient and forward-thinking and energetic."
In the pandemic this has meant citizens placing greater importance on the wellbeing of the wider public than their own needs, including doing what the government mandates with contact tracing and mask wearing.
Having lived in Vietnam for 14 years, Cat Thao has watched Australia's influence in Vietnam slowly slide, including with regard to trade finance. She is concerned that Australia is missing out to the aggressive trade approach of Japan, South Korea and Taiwan, among others.
"I think Australia's resources boom, uninterrupted growth and our reliance on that industry has made us complacent," she says. "We haven't really been forced to look for new markets and to innovate."
Cat Thao says the focus on traditional markets such as the US, the UK, Mainland China, Singapore and Hong Kong means Australia could be neglecting opportunities in Vietnam.
She encourages Australia to rethink its prospects in Vietnam and pursue them in a culturally intelligent way.