At a glance
Australia's farmers have proven that, even amid intense panic buying, there is plenty of fresh produce to go around.
The COVID-19 crisis has given rise to a fresh set of financial and operating challenges.
Producers are anxious about eligibility factors causing complexity in government assistance.
The two-day event had been months in the planning. Cattle buyers were flying and driving in from interstate, as well as from New Zealand, the UK, Argentina and Sweden. The organisers at Mawarra Genetics, a respected Hereford and Angus cattle stud in Gippsland's Longford, had received over 100 RSVPs for the catered dinner on the Monday night and expected more than 200 attendees throughout the annual bull and female sale. However, the event was to be spectacularly disrupted by the COVID-19 pandemic.
"For the week leading up to the event we were feeling fairly well organised," says Deanne Sykes, co-principal of Mawarra Genetics. "We'd been ticking boxes, had a really good team of people helping, and we felt we had managed the considerable logistics. Then the COVID-19 thing just descended upon everybody."
Deanne's husband and one of her sons had recently returned from New Zealand. Although it was a few days before the two-week quarantine period was enforced, they knew the only responsible action was to self-isolate. Similarly, most of the international visitors to the event made it no further than the airport hotel before catching the next flight out as the virus escalated.
For the visitors who did make it on the Monday, strict social distancing rules were applied. Livestock agents were spread out across the property, and only a small number of people were allowed into sheds and marquees at once.
Then, late on the Monday morning, a government announcement was made about a ban on non- essential gatherings. The detail around cattle sales was inconclusive. At the same time, news began filtering through about state borders closing. The dinner was called off, attendees cancelled hotel reservations and began heading home, while organisers scrambled to salvage the sale.
"The platform was completely changed overnight, so Tuesday's sales were solely online," Sykes says.
In the end, the sale was a success, but agricultural businesses that were not as web savvy as Mawarra Genetics would have suffered massive financial losses.This is what concerns Dianna Jacobsen CPA, whose company, Shine At Business, serves agricultural producers and rural SMEs.
"Farmers' sales channels are being challenged, so a lot of businesses are having to move online," she says. "Some had online platforms before, but many did not. And for them, it's not a challenge they need right now."
A new landscape
Jacobsen laughs politely when asked what the "new normal" looks like for agriculture since the rise of the COVID-19 pandemic. "Normal was some time back!" she explains.
"Agriculture in Australia is just coming off the back of a very severe, three-year drought. There hasn't been a recovery time since the drought. Instead, a lot of farmers were hit with bushfires. Some were hit very hard. Then, of course, some had floods."
Life has been particularly difficult for those on the land over the past several years, but their work remains vital to the nation.
"For the most part, produce is grown and then trucked to markets, silos or to saleyards. That is probably the part of business that has been most normal during COVID-19. The on-farm stuff hasn't changed a lot."
The major producers that have always had trucks come in to collect their produce, whether it be milk, cattle, wheat, fruit or vegetables, are generally still operating just as they were, albeit subject to more stringent biosecurity measures.
Yet the smaller operators, the ones that have relied on transporting their goods to retailers, restaurants and farmers' markets, are having to create their own online platforms and/or connect with new online offerings such as Spend With Us.
Government support that wasn't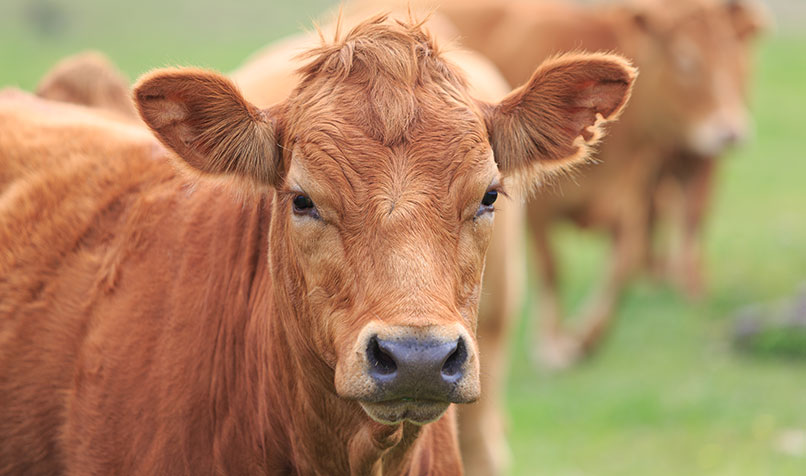 Jacobsen is thrilled that the recent JobKeeper package is open to so many employers as COVID-19 takes away their incomes, but enormously disappointed that past rural assistance packages were not as available.
"I've been working with drought-affected people for the last couple of years," Jacobsen says. "I've witnessed the heartache and heartbreak and the massive challenges, and these people are just so resilient.
"At the same time, there has been a lot of talk about government assistance for farmers, but actually the policymakers really missed the mark with the eligibility factors. It went through Centrelink, and the forms used for it were not suitably geared for self-employed people with a farm that might normally turn over tens or hundreds of thousands of dollars, but which also costs them that much to run. There were more and more forms and people just fell through the cracks. It was really disappointing."
Hunter Valley dairy farmer Daniel Clarke agrees, saying that after suffering the worst drought in living history, only about 10 per cent of producers who should have received government payments actually received any farming assistance support.
"I still haven't heard of anyone receiving assistance after the bushfires," he says, "but as soon as 100,000 people in the city lose their jobs in the COVID-19 environment, they're given money instantly."
Supply chain costs are increasing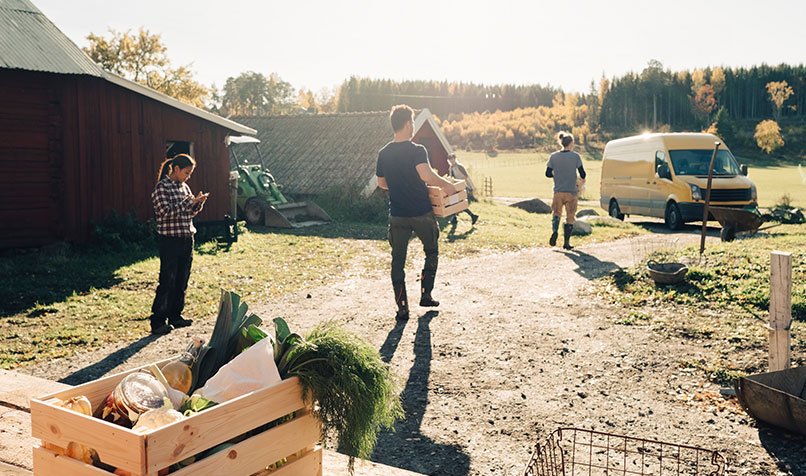 Clarke runs about 150 head of milking cows, and has seen parts of the industry crushed as COVID-19 changed buying patterns.
Avocado producers, for example, have had to dump tons of fruit as restaurants and cafes have closed.
Specialist hospitality producers, such as buffalo milk dairy farmers and cheese makers, have also destroyed masses of produce as demand has dropped through the floor.
At the same time, prices of many commodities are at record highs, Clarke says. The price of grain, for example, has doubled over the past three years, simultaneously making fodder costs skyrocket for farmers needing to purchase stockfeed.
"Trying to get essential parts and machinery delivered has also become much more difficult," he says. "Freight companies that previously did daily runs now show up every three or four days and, to be honest, I'm not sure why this has changed. Some parts I have ordered from overseas won't show up for many months."
Sykes has also experienced this. Since her business's two-day sales event was gate- crashed by COVID-19, everything has taken longer to arrive.
"Even little things like identification tags for our bulls, and any other supplies that are ordered, it all just takes longer," she says.
"The other thing we've noticed is a dramatic slowdown in internet speeds. I guess that's because of the increased volume of traffic, but when rural businesses are now relying far more heavily on online, that can be a serious issue."
Luckily for city folk, none of this translates to problems within the supply chain from paddock to plate.
For instance, there's no chance of Australia running out of fresh milk any time soon, Clarke says. Testament to that is the evidence from supermarkets during the period characterised by toilet paper shortages.
Refrigerators never had empty milk shelves, even as punters panic purchased the long-life variety. That's because the businesses that supply supermarkets simply moved resources away from less vital products, such as flavoured milk and boutique cheeses, towards fresh milk.
Financial challenge for farmers
The newest in a long list of financial challenges for primary producers is the fallout from the Royal Commission into Misconduct in the Banking, Superannuation and Financial Services Industry, which has made it far more difficult to secure loans.
"Agriculture was already a hard space with banking because of the uncertainty," Jacobsen says.
"Overlap that with the royal commission, and suddenly a lot of farmers have had to walk away from their businesses. Plus, a lot of the good bank managers left because they were so hamstrung and weren't able to make decisions and show humanity.
"Now that the government has instructed banks around small business loans to relax the responsible lending regime, I'm curious as to how that's going to translate in agricultural circles. There still seems to be a differentiation in the definition of small business owners and agricultural businesses."
Jacobsen hopes the story is different this time – that the farmers are able to access the support that the rest of Australia's economy is being offered, and that consumers and the government alike recognise the high food quality standards coming from Australian producers.
"Collectively, we should be showing much greater support towards our primary producers rather than seeing them walk away from farms and replacing their produce with imported foods, often from countries with less stringent quality standards than ours," she says.
"The government has made it clear that the food producers are the backbone of Australia. That has never been more important than right now."
New ways to buy groceries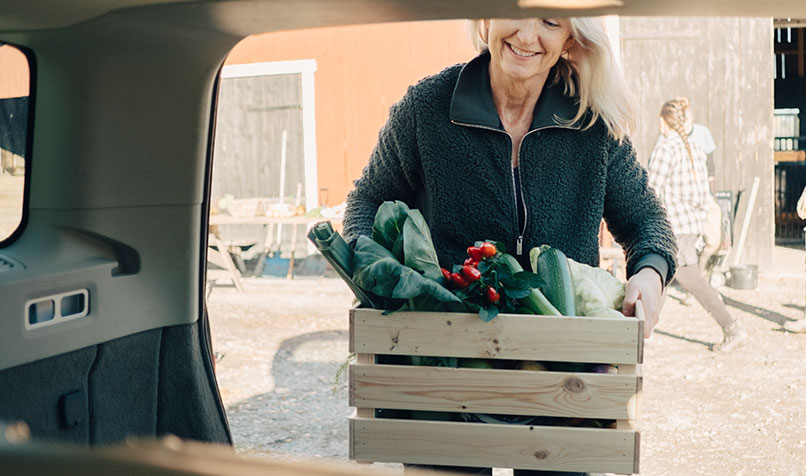 As supermarkets have struggled to cope with online demand, a new breed of online food suppliers has developed to service a hungry market.
Spend with us
Partnered with Business Australia, Spend With Us connects shoppers with small rural producers, from fashion designers and sporting goods suppliers, to jewellery makers and food producers. It offers businesses a free online shopfront and purchasing mechanism, and takes no transaction fees.
Dinnerly
A flexible subscription is offered to customers, who can choose a day and time to receive a box of ingredients. Digital recipe cards then tell subscribers how to create the meals. Ingredients come from local suppliers "where this is the most suitable option".
Hellofresh
Members order a certain number of meals each week through the app, and have the fresh ingredients delivered along with printed recipe cards. Over 95 per cent of ingredients are sourced from local suppliers.
Marley Spoon
Similar to Dinnerly and HelloFresh, Marley Spoon delivers ingredients and recipes to homes. Members can skip, pause and cancel at any time. The business says "we aim to provide Australian-grown and packaged products where this is the most suitable option".