Having a baby is said to be one of life's great joys, so why are so many women filled with dread at the prospect of telling their boss they're pregnant?
"For 20 or more years now, women have been graduating with more degrees than men, yet at a particular point in time, which usually aligns with when they're having babies, their careers suffer," says Prue Gilbert, CEO of parental leave consultancy Grace Papers. "We see the gender pay gap increase and a bias that continues to live on that once you have a baby, you are no longer a committed employee."
Done right, a parental leave policy is a win-win proposition, allowing new parents to remain in the workforce while employers retain valuable business assets. According to analysis by Grace Papers, which supports and empowers women through maternity leave and assists organisations to engage and retain talent, parental leave and return-to-work policies attract talent, improve productivity, employee engagement and retention, and reduce staff turnover costs.
What a good parental leave policy looks like
Parental leave policies vary significantly around the world. In Sweden, home to one of the most generous policies, parents can share up to 480 days of paid parental leave, of which 90 days are allocated to each parent and cannot be transferred between them. In the US, the only country in the Organisation for Economic Co-operation and Development (OECD) with no statutory entitlement to paid parental leave, eligible mothers are entitled to 12 weeks of unpaid leave.
In Australia, all employees are eligible for unpaid parental leave under National Employment Standards if they have completed at least 12 months of continuous service with their employer. A federal government-funded Parental Leave Pay (PLP) Scheme offers eligible employees who are primary carers of a newborn or adopted child 18 weeks leave based on the national minimum wage. Another entitlement, Dad and Partner Pay, provides secondary caregivers two weeks paid at minimum wage.
How long parental leave should be will vary between individuals and employers, but there are industry benchmarks that can be used as a guide. The International Labour Organization recommends 14 weeks for maternity leave. In the OECD, the average length of paid maternity leave is 18 weeks.
According to a report by US think tank Better Life Lab, the optimal length for paid leave for infant and child health and wellbeing is one year, shared between parents, meaning that for the best maternal health and wellbeing outcomes, at least six months per individual is ideal. The report also recommends a graduated return to flexible work.
Different approaches to flexibility when it comes to parental leave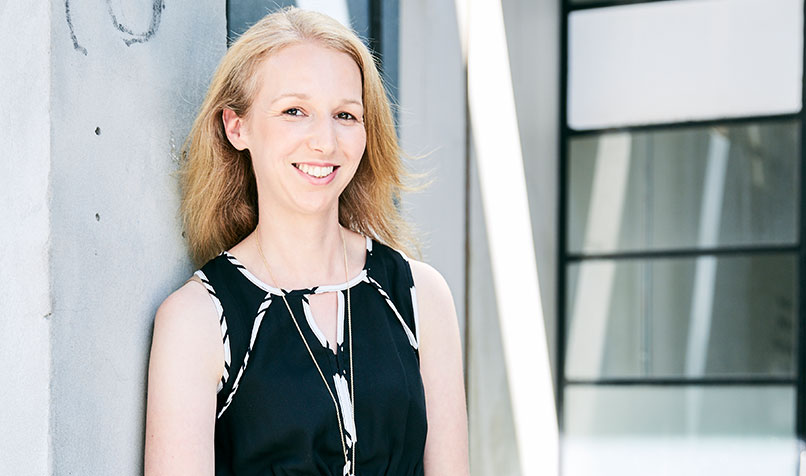 Melbourne-based accountant Stacey Zuluaga CPA took six months of maternity leave after the birth of her daughter Chloe in 2014. She initially returned to work four days a week before switching to a nine-day fortnight after discussions with her employer. "As much as the four-day week was working for me, it wasn't ideal for them," she says, acknowledging that "flexibility needs to work for both parties".
Zuluaga took another spell of maternity leave after the birth of her daughter Sara in 2016, returning to the nine-day fortnight.
In September 2017, she started a new full-time role at SEIVA, a Melbourne-based accounting and advisory practice with a strong commitment to flexibility. Zuluaga can start early, leave late or work from home, and is encouraged to block out time in her calendar for daycare events such as Mother's Day morning teas or Christmas parties. SEIVA's partners prioritise output and productivity over the number of hours worked, she says. "If your clients are happy and your team is happy, nothing else matters."
The gender divide
In Australia, it is overwhelmingly women who take PLP. In 2012-2013, women made up more than 99 per cent of people taking such leave. According to the Australian Bureau of Statistics (ABS), 95 per cent of PLP used by non-public sector employees in 2015-2016 was by women. "There is inequity in terms of the opportunities for men to participate in caring," Gilbert says.
It's a trend that contributes to the double burden shouldered by women, who perform the bulk of unpaid work at home on top of paid employment.
Men are more likely to take advantage of employer-funded parental leave schemes – usually more generous than PLP – particularly in financial and insurance services, which, according to ABS data, is the industry with the highest male uptake.
"Within corporate Australia, there are certainly some very progressive organisations with great parental leave policies," Gilbert says. "The likes of EY, PwC, Viva Energy and Woolworths are all shifting the dial around what a great parental leave policy looks like."
At PwC Australia, which offers 18 weeks of flexible paid leave to primary caregivers and 15 days to secondary caregivers, men made up 25 per cent of employees who took PLP in 2017-2018.
Viva Energy Australia offers 14 weeks of PLP to primary carers and pays full-time super contributions to employees on parental leave and for the next five years if they return to work part-time. In 2017-2018, attrition among employees returning to work after parental leave was zero.
"If we're serious about closing the gender pay gap and in particular the gap in retirement savings, then we absolutely need to see superannuation contributions paid on parental leave," Gilbert says.
Writing in Harvard Business Review, Hilary Rau and Joan C. Williams from the Center for WorkLife Law in the US suggest dispensing with differentiating between primary and secondary caregivers altogether. "Primary caregiver policies pressure couples into breadwinner-homemaker roles instead of dividing childcare responsibilities equally – the exact opposite of what employers should be doing to decrease attrition," they state. "Paid leave is a powerful tool for recruiting and retaining top talent – it sends a strong signal that a company values its employees and is committed to equity and diversity in the workplace."
Fathers and flexibility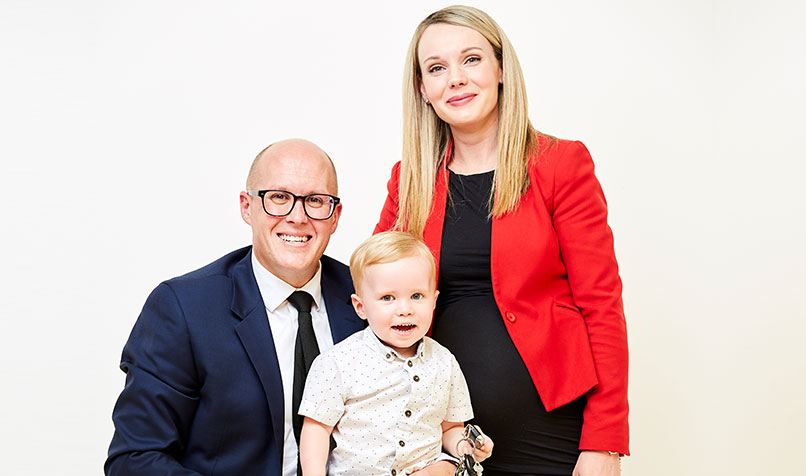 Gender equality was a major factor in ATO assistant commissioner Justin Untersteiner's decision to work flexible hours when his wife returned to work after the birth of their son Jack, now two years old. Both parents working flexibly "meant we both had the same opportunities in the workplace, we both had the same quality time with our son – it wasn't just one person picking up the load at home," Untersteiner says. "It has worked really well."
Another unexpected consequence was the positive message his decision telegraphed to the agency, demonstrating that it is possible to manage 600 employees and a portfolio that impacts 10 million taxpayers while working four days a week. "We have huge responsibilities to the government and the community, but I proved that I can do a good job," he says. "It doesn't matter that I work part-time and have to walk out at 4.30pm."
A supportive workplace culture is essential to allowing fathers to take a more active role as caregivers. The ATO's executive committee was "very serious about allowing flexibility in the organisation," Untersteiner says. "They offered me nothing but full support."
Lower down the ladder, Untersteiner's flexible working arrangement was occasionally met with a raised eyebrow or critical aside. "I called out that kind of thing because I think it's important to call it out," he insists. "Flexibility in the workplace is still emerging – it's not mainstream – and some people are still challenged by it."
The motherhood penalty
In Australia, where women make up nearly 70 per cent of all part-time employees, returning to work part-time often puts the brakes on a career because they are overlooked for promotion in favour of colleagues who work full-time, or miss out on interesting projects and opportunities. "We hear so often stories about women returning to work after parental leave and they end up getting all the bits and pieces of work that nobody else has had time to do, rather than work that's actually going to engage them and really capitalise on their skills, talents and abilities," Gilbert says.
Employees returning from parental leave must advocate for themselves, she emphasises. "There is a responsibility on all of us to ensure we articulate our career vision to make sure we have the opportunity to engage with work that is meaningful."
Untersteiner says employers should do their best to retain talented staff, including those who have caring responsibilities. "I want to make an impact on this world and to do that I need clever people around me," he declares. "I need motivated people, I need intelligent people. If they work three, four, or five days – I don't care."
Nonetheless, flexibility may require jobsharing or job redesign, he acknowledges. "We create flexibility so that we are not cutting out talented people – we are embracing talented people."
Some forethought by both parties can help workplaces retain their best staff and enable those with parental responsibilities to keep their skills current and enjoy a fulfilling career.
Advice for managers
Establish open dialogue with employees taking parental leave, with a plan for handovers.
Don't make assumptions about new parents' career and family priorities. An open dialogue will enable employees to request changes, if that's what they want or need.
Be sensitive when timing meetings and give adequate notice to employees who have a schedule around picking up children from facilities or working part-time.
Advice for employees
Before you go on leave, make sure you have an agreed plan in place for return.
While on leave, stay connected. "Set up quarterly catch-ups with your manager just to find out what's going on," suggests the ATO's Justin Untersteiner. "Ask to be involved in training and key events – that helps keep you visible."
Whether you return to work full-time or parttime, life for a working parent is a juggle. "You have to be very disciplined – there's no easy option," Untersteiner warns.
Efficiency, planning and time management are critical. "I thought I was productive and managed my time well before, but I'm on a whole other level now," says accountant Stacey Zuluaga CPA. "I don't waste a minute."
4 tips for negotiating parental leave
Tell your manager about the pregnancy (yours or your partner's) or intent to adopt before spilling the beans to colleagues.
When discussing a return to work, talk to your manager about the type of work you want to do and longer-term career goals.
Focus on your value to the organisation. "No one owes you any favours," says the ATO's Justin Untersteiner. "You deserve everything that comes your way, so make sure that as you're having discussions before you exit the workforce that that's how you approach it."
Don't focus on the number of days that you want to return to work. "Reflect on what you like to do and why you actually want to go back to work, and use that as the basis of your return-to-work conversation," Grace Papers' Prue Gilbert says. "It will make for a better conversation between you and your manager and address many of the potential biases that they have around managing parental leave."