Gone are the days when "wellness" was a word that you'd only read in New Age magazines. Wellness is now top of mind for both individuals and organisations.
Of course, your physical and mental health largely depends on the choices you make, but technology can help you live a healthier lifestyle. Here's how.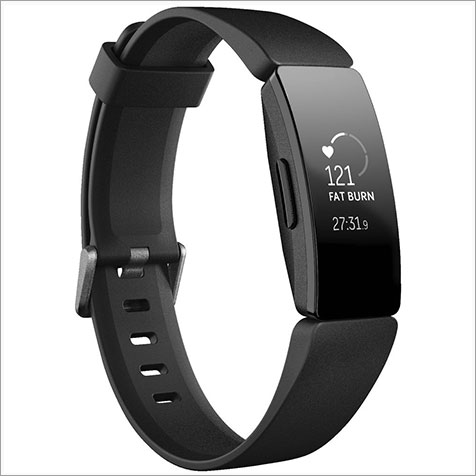 To become fit and healthy, we often need help in the motivation department. Wearable devices can help by tracking your activities and showing how you are improving over time.
You name it, the latest wearables can track it: your heart rate, your sleep patterns, a wide variety of activities from walking and running to cycling and swimming, and even the oxygen level in your blood.
Wearables typically sync with a companion app on your smartphone to provide details of your activities, and they can also often display notifications, such as incoming text messages.
Tracking accuracy varies significantly between wearables, but as long as you understand the tech's limitations, wearables offer a good way to track your improvement over time.
Fitness bands are the smallest and, generally, the cheapest wearables. If you want a decent size screen, you will need to invest in a smartwatch.
Higher-end smartwatches, such as those from Apple, Samsung and Garmin, offer lots of fitness and general features, such as a built-in GPS for more accurate tracking of outdoor activities.
They are also sometimes available in 4G versions, so you can take calls and receive texts even when you are out and about without your phone.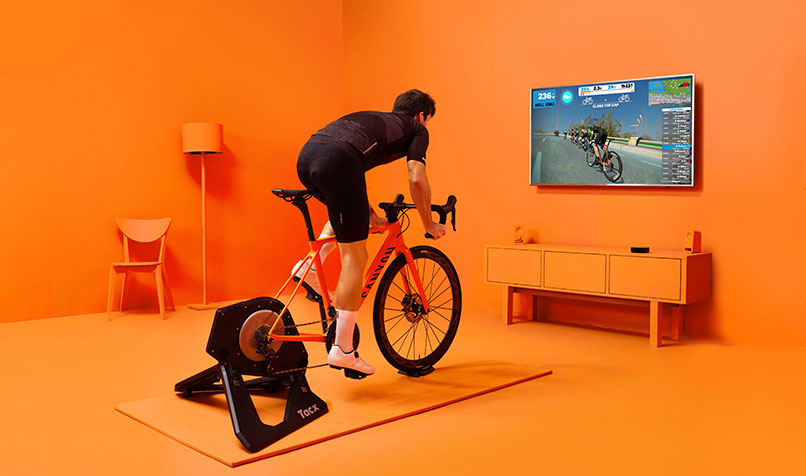 Don't like the look of smartwatches? Hybrid watches are a good alternative, offering a traditional watch face with some smartwatch capabilities. Popular brands include Fossil and Withings.
Other alternatives include running and cycling "pods" from the likes of Garmin. These small clip-on devices measure your speed, cadence, distance and other aspects of your performance. Or, for a true "wearable", Sensoria's smart socks can do the same thing.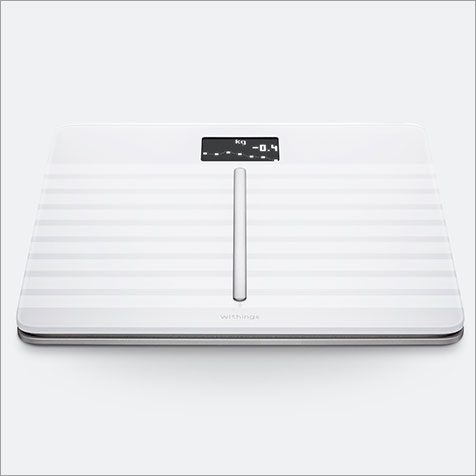 If you want to track results, not just activities, consider getting smart scales made by companies such as Fitbit and Withings. As well as measuring your weight, they can also capture your body fat, muscle mass and more.
Music is great way to get through a workout, and you are spoilt for choice when it comes to wireless earbuds for sports, from brands such as Bose and Jabra.
For training at home, there is any number of treadmills, rowing machines and other devices that can get you moving. Apps that integrate with these devices can help with your motivation.
One of the most popular is Zwift, which allows you to cycle or run on dozens of virtual routes around the world. You can, for example, use your road bike indoors by replacing the back wheel with a device that connects to the Zwift app.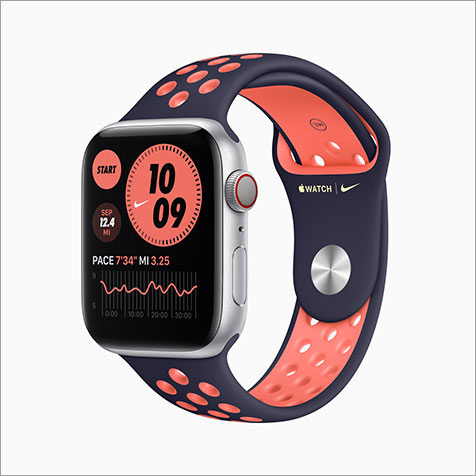 As well releasing the new Apple Watch 6 this year, the tech giant launched Apple Fitness+. This subscription-based app offers a large range of fitness workouts and programs, integrating with your iPhone and Apple Watch.
Fitbit Premium is a similar subscription service for Fitbit fitness bands and watches, and there is no shortage of fitness apps for iOS and Android phones. Looking for a weight-training, yoga, high intensity interval training (HIIT) or other type of exercise program?
Need help with nutrition and healthy recipes? With a bit of trial and error, you'll find apps that suit you.
The more comprehensive apps, such as actor Chris Hemsworth's Centr, typically require a monthly fee, but you'll also find plenty, such as FitOn, that offer free versions. Alternatively, you'll find hundreds of free workout videos on YouTube.
Wellness is not just about physical fitness. Apps such as Headspace can help you discover the benefits of meditation. Organisations like the Black Dog Institute, Reachout.com and Lifeline offer online tools, apps and podcasts to help overcome addiction, depression and mental illness.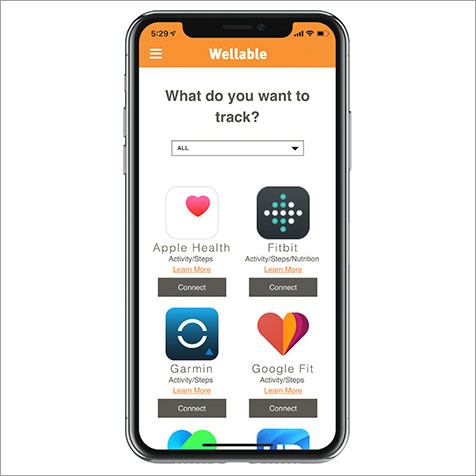 Corporate wellness programs have become popular among organisations to help improve employees' health and minimise issues such as absenteeism. The shift to remote working and stresses related to the pandemic have made these programs more important than ever – and changed what businesses need from such programs.
On-site services and facilities such as gyms may not be as useful in the future as they once were. Fortunately, there is no shortage of corporate wellness apps, such as Wellable and LifeWorks, that can help employees wherever they are located. The Black Dog Institute and other organisations offer corporate mental health programs as well.
Microsoft Office 365 business licences include a MyAnalytics tool for employees, so they can track their work patterns, including how well they are disconnecting from work during their downtime.
No app or device can replace seeing a healthcare professional when you are not travelling well. However, if technology can help improve our health even a little, that can only be a good thing for both employers and employees.