Smartwatches have been around for a few years now, but they've never taken the world by storm like smartphones. Global shipments of 26.3 million wearables were still dwarfed by smartphone sales of 373.1 million units in the third quarter of 2017, according to data from tech research firm International Data Corporation (IDC).
However, the wearables market hasn't been stagnating, with IDC's figures showing a 7.3 per cent jump in shipments year-on-year from 2016 to 2017, and there are some signs of change that may herald a new era in wearables.
Fitbit and other fitness bands still dominate the market, but sales of multi-purpose smartwatches are on the rise, says IDC. That's likely due to the improving designs, functions and value offered by smartwatches.
Now we're seeing a big leap forward with the introduction of wearables with built-in SIMs to connect to mobile networks. Whereas most wearables depend on pairing with a smartphone, a smartwatch that has an active eSIM – an embedded version of the SIM cards used in smartphones – no longer needs a phone for connectivity.
Going to the beach, for a run or out on the town? You can leave your smartphone at home.
Smartwatch apps are restricted by the size of the screen and keyboard, so their functions are currently limited to calls, texts and other basics. Plus, of course, you do need to pay for access to a mobile network.
Nevertheless, it is now possible to stay connected without keeping a smartphone in your pocket. Here are the contenders so far:
Apple Watch Series 3
The Apple Watch Series 3 (GPS and cellular) is the first smartwatch in Australia to offer an eSIM. With prices starting at A$559, it isn't cheap, but it's a feature-packed device equally at home in the swimming pool or boardroom.
You'll need an iPhone 6 or later, with the latest version of iOS, to set up and configure the 4G watch but, after that, you can make calls and send text messages, receive notifications from key apps, use Siri and stream Apple Music without your smartphone.
All three major carriers support the Apple Watch with an add-on service to your mobile plan that allows you to use the same number for both your iPhone and Watch. Telstra's One Number, Optus' Number Share and Vodafone's NumberSync plans each cost A$5 per month.
The Apple Watch is heavily pitched as a sports watch too, with built-in GPS for accurate tracking, a heart-rate monitor, a good range of fitness apps – and it's swim-proof.
It's perhaps not the most stylish smartwatch on the market, but Apple offers plenty of options for different cases and bands, some of which add significantly to the price.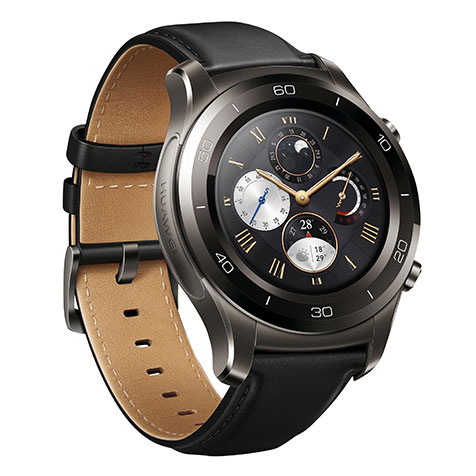 Android phone users have plenty of options when it comes to smartwatches, but only one currently offers 4G capability in Australia. In fact, Huawei beat Apple to the punch to launch the first 4G smartwatch here, although it uses a SIM card rather than an eSIM.
The Huawei Watch 2 is available on Vodafone's A$10 Red Wearable Plan (with 1GB of data), plus an additional A$16.63 per month for 36 months for the device itself – or you can buy it outright elsewhere for A$599 (or less if you shop around).
It allows you to make calls, receive notifications and stream Google Play music or download tracks to its 4GB flash storage. You can respond to texts and messaging apps too, but you can't create new messages.
Perhaps its main limitation is that the watch's SIM requires its own phone number, which means you need to set up call forwarding on your smartphone first to receive calls to your main number on the watch. It's also only water-resistant, rather than swim-proof like the Apple Watch 3.
Otherwise, the Huawei Watch 2 is feature-rich, including GPS and a heart-rate monitor, plus near-field communication (NFC) and Android Pay for contactless payments. The device runs on Android Wear 2, offering all the features of Google's latest operating system for wearables, along with support for Android or iOS smartphones.
Other options
There is great wearable tech on the market, from beefed-up fitness trackers to smartwatches. Choose what suits.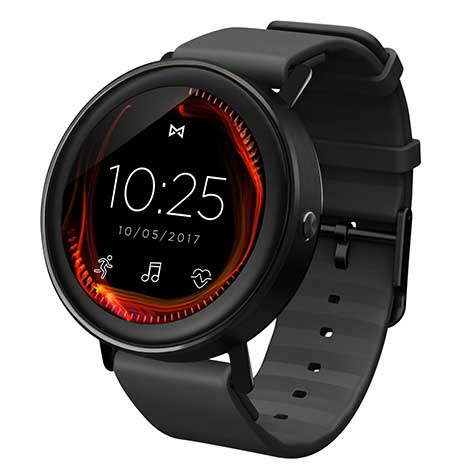 Misfit Vapor: This smartwatch offers touchscreen functionality and works with iPhone and Android phones. It's waterproof to 50 metres and its music player connects directly to wireless headphones. It doesn't have its own GPS sensor, but you can piggyback off your phone. For a fitness tracker with smartwatch sensibilities, it's reasonably priced at A$299.95.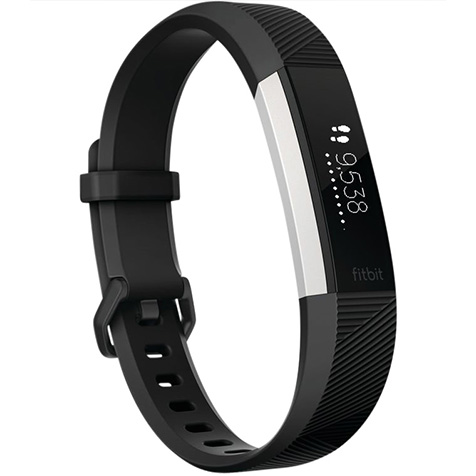 Fitbit Alta: Fitbit offers a variety of wearables, ranging up to its latest smartwatch, the Ionic (RRP A$449.95). However, it's still best-known for fitness bands and the Alta is its cheapest band with a screen, albeit a small one. While it's listed at A$199.95, we've seen it for almost half that price.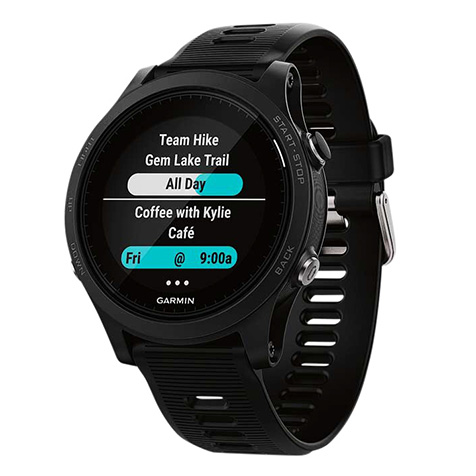 Garmin Forerunner 935: Garmin has a range of wearables for general fitness and specific sports such as golf and sailing. The Forerunner 935, for example, offers advanced training features for running, cycling and swimming. It has a list price of A$699, but you'll find it for less.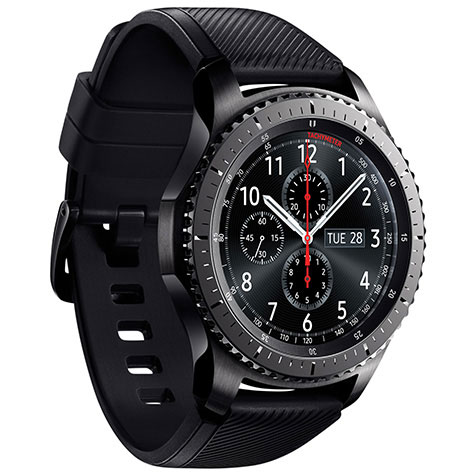 Samsung Gear S3: This comes in two models – the Gear S3 Frontier and Gear S3 Classic. With an in-built GPS, it offers the full spectrum of fitness tracking and pairs with your smartphone to make and take calls or find an app, by twisting the bezel. Both models are A$598.99 each.
FIND OUT MORE