Laptops are getting bigger again, or at least their screens are – the laptops themselves are far smaller and lighter than comparable older devices.
That doesn't mean this new breed of 15-inch and larger laptops can be classed as ultraportables, but they are much easier to carry around.
The trend can probably be traced back to 2015. Although the likes of Apple had progressively made their laptops thinner and lighter, Dell took this to another level with its new-generation XPS 13. By dramatically reducing the size of the bezel around the screen, Dell squeezed a 13-inch display into a laptop that was the same size as many 11-inch models at the time.
Since then, Dell and others have continued to make their flagship 13-inch models even smaller and lighter. Lately, however, laptop makers have turned their attention to their larger models – squeezing 15-inch, 16-inch and 17-inch screens into smaller laptop chassis.
The trend has come at the right time for many of us who have had to work remotely. No longer do we have to work full days hunched over a small-screen device. These laptops not only have larger screens, but they also often have less cramped keyboards and bigger trackpads, making them more user-friendly than their smaller siblings.
Dell XPS 17 and XPS 15
The XPS 15 is a case in point. Dell has redesigned the 2020 model with an ultra-thin bezel, so it's smaller and lighter than the previous version – but with larger keys, trackpad and a 15.6-inch screen.
It's a premium device, with pricing starting at about A$2800 in Australia, New Zealand and Singapore at the time of publishing. That includes higher-end specifications, including a 10th-generation Intel Core i7 processor and NVIDIA GeForce GTX 1650 graphics. Yet it would be nice to have the option of cheaper configurations, like in the US.
Bigger again is the XPS 17, a new entry to Dell's line-up. Despite its luxurious 17-inch screen, it's not too bulky, thanks to the slim design and barely there bezels. Pricing is similar to the XPS 15, depending on the configuration.
For those who prefer an ultraportable, there's still the much-loved XPS 13. All three laptops are available with either a 1920 by 1200-pixel non-touch display or a 3840 by 2400-pixel (4K) touchscreen.
Apple Macbook Pro 16-inch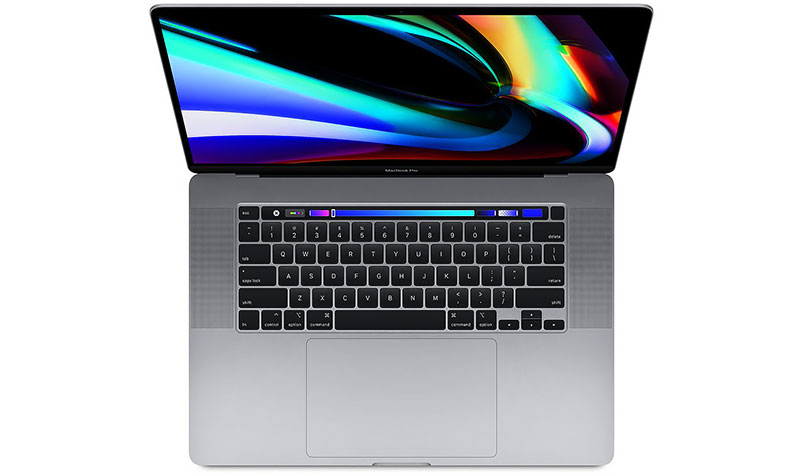 Apple replaced its 15-inch MacBook Pro last year with a 16-inch model. Despite the larger, 3072 by 1920-pixel screen, the laptop is only a fraction bigger, weighing just 2kg.
The other significant upgrade is the inclusion of Apple's more usable "Magic Keyboard".
Pricing starts at a hefty A$3500 or more, but it packs plenty of power and features.
Looking for a smaller, cheaper model? The new MacBook Air starts at under A$1800. That includes good specs for the price, a 13.3-inch screen and Magic Keyboard, in a slim, 1.29kg device.
The only downside: Apple has announced it is dropping Intel processors in favour of its own, and some commentators have recommended waiting until the next release of MacBooks with the new chips.
This generational change may result in the current Intel-based models becoming obsolete quicker, they say.
Microsoft Surface Book 3 and Surface Laptop 3 15-inch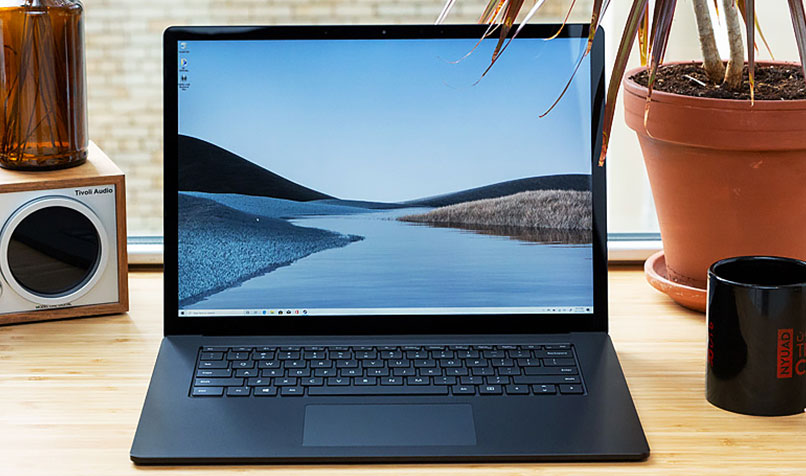 Looking for a 15-inch convertible? The Surface Book has always done it differently from other two-in-ones, with a detachable screen that turns into a nice, slim tablet.
The previous version welcomed a 15-inch model, and the Surface Book 3 ups the ante with a 10th-generation Core i7 and GeForce GTX 1660 graphics.
The catch is the price, which starts at A$3500 or more, although that does get you a powerful, versatile device with a sharp, 3240 by 2160-pixel screen. Like all Microsoft laptops, the display has a taller-than-usual 3:2 aspect ratio, which many find more suitable for business applications.
For a cheaper, more conventional alternative, Microsoft has released a 15-inch version of its Laptop 3, starting at about A$2000.
That includes a crisp, 2496 by 1664-pixel screen, but only quite basic specs, such as 128GB of storage.
There are higher-end options available, however. The Laptop 3 weighs just 1.54kg, which is smaller and lighter than most other 15-inch models.
If you're looking for a compact convertible, the Surface Book 3 has a 13-inch model, or there's the even smaller and cheaper Surface Pro 7.
Other options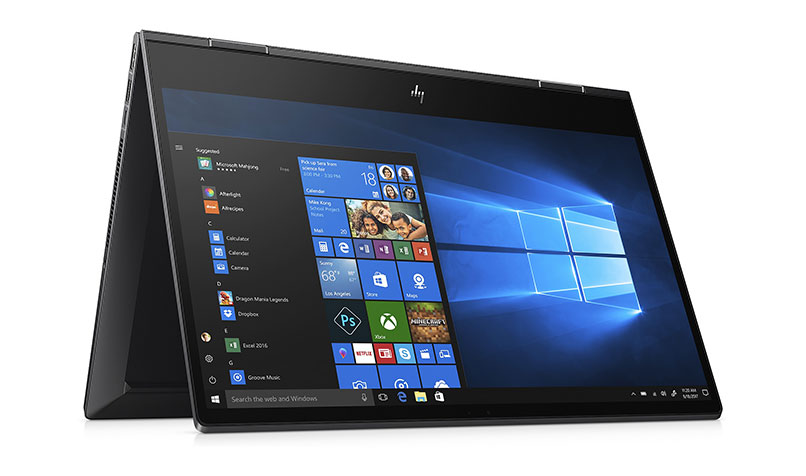 HP Envy x360 15-inch: If you prefer flip-over convertibles, the Envy x360 is a good option. Starting at about A$1700, this model features 15.6-inch Full HD display and quite good performance and features for the price.
ASUS TUF Gaming A15: Looking for a tough, powerful laptop? The TUF Gaming A15 features military-grade durability, 15.6-inch Full HD display and plenty of power, storage and battery life for about A$2000.
Acer Aspire 5: Do you just want a good, affordable workhorse laptop? The Acer Aspire 5 was available from under A$1200 at the time of publishing. That includes a 15.6-inch Full HD screen and pretty good specs for the price.